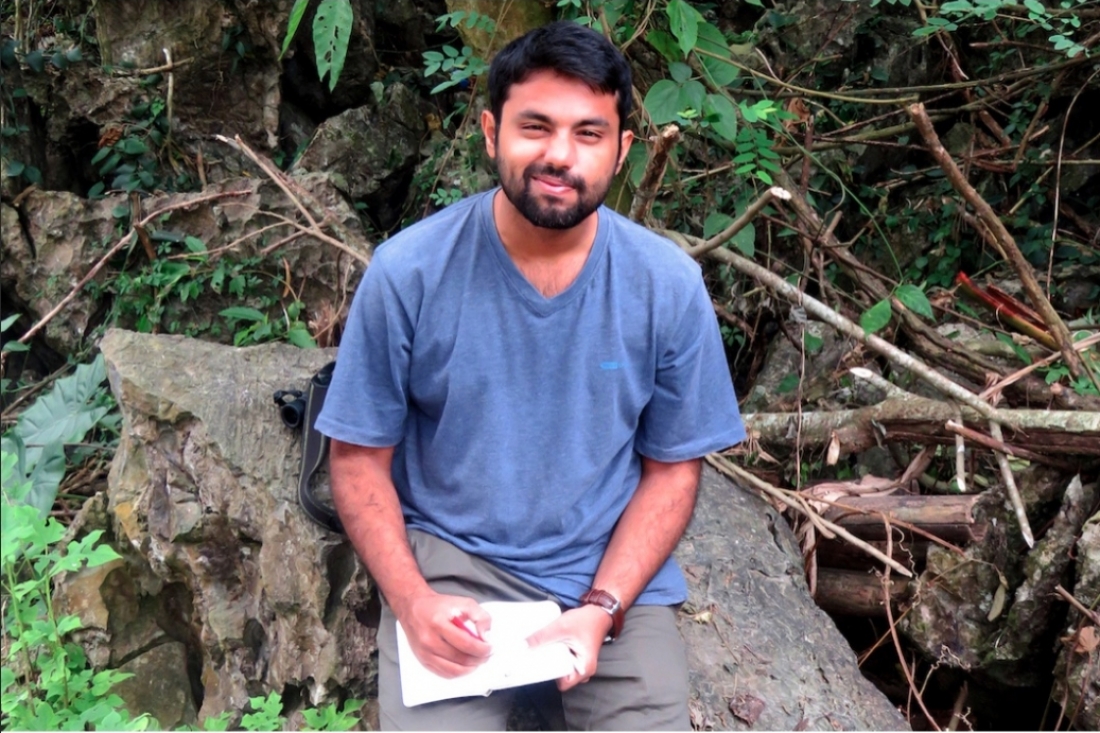 GREEN HUMOUR
Rohan Chakravarty
Rohan has been loving animals and drawing them for as long as he can remember, but being the illustrator of one of the most read wildlife cartoon columns did not come easy. Hailing from a small town where the idea of cartooning as a career was still nascent, he strayed into dentistry, and after completing his degree, gave it up for a career in animation. He moonlighted as a cartoonist in those days, developing his series of wildlife comics in his free time and trying to get them published. In 2013, the Universal Press Syndicate picked his series, Green Humour, for online syndication on their website Gocomics, making it India's first internationally syndicated comic strip. That gave him the push he needed to quit his day job and pursue cartooning full-time.
Since 2014, he has been publishing both in print and on web, forging alliances with various publications, exploring various avenues and meeting some of his favourite muses in person. 'I'm only talking about wild animals!' he says.
Of course, there are other animators that have inspired him—Genndy Tartakovsky, Hanna-Barbara, Chuck Jones, and Bob Weber Jr., 'Slylock Fox'.
He calls his creative process 'annoyingly random'. Inspiration hits him at the most unusual times, otherwise he relies on books, encyclopaedias, documentaries and videos for information on the subjects or species of wildlife that he is drawing about. For more detailed illustrations like his series of illustrated maps of wildlife reserves, he conducts thorough field visits, gathering as much first-hand information and reference material as possible.
'A cartoonist has a unique responsibility. While most people view a cartoonist's work as a visual and humorous summation of daily news, I see it as a visual reflection of the mood of an average newspaper reader on a particular day, which is a really difficult task.' He finds it refreshing to see the growing number of cartoonists deviating from cartooning convention, i.e. political cartoons, and drawing on a range of issues such as gender inequality, sex education, relationships etc.
In his venture to bring about more awareness about nature and the perils that are causing it to perish every day, he suggests better governance, cutting down on materialism and unnecessary consumption such as parading new clothes on Instagram every day, using tissues despite carrying handkerchiefs, and knowing no other way of sipping our juice than through plastic straws.
As for himself, Rohan focuses simply on making some mischief every day and bridging the communication gap between conservation science and the layman through his art. A few ongoing assignments include an illustrated book on birds, and an illustrated map for a reserve in Southeastern China. What next? 'Future planning is for cubicles,' he signs off.
TEXT Nidhi Verma