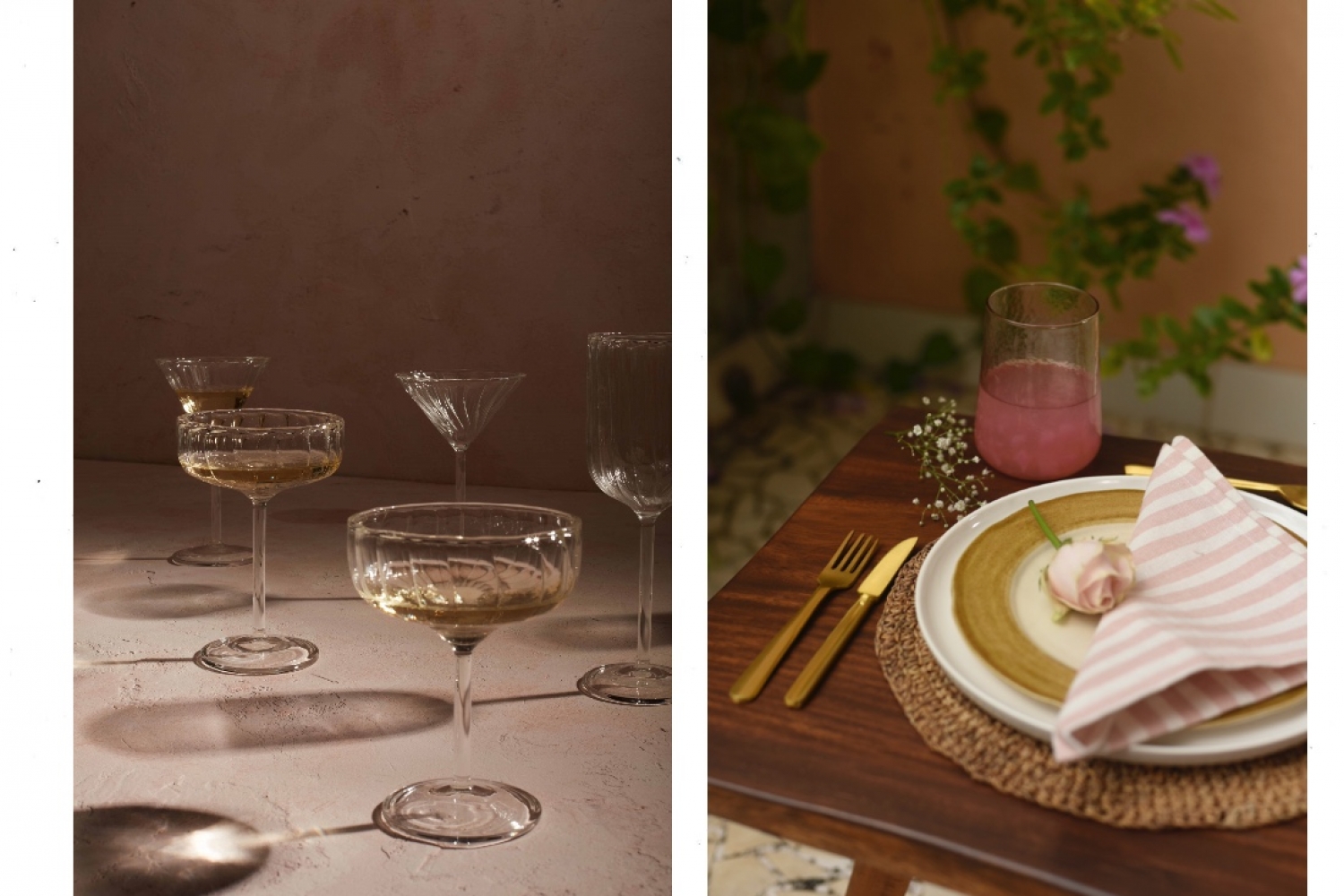 Ikai Asai x Ravi Vazirani Design Studio
The Lila Collection
Ikai Asai, a homegrown homeware brand, began its retail journey in India in 2019 with the endeavour to offer soulful and small-batch products and help people rediscover local craftsmanship and the artisanal industry. The brand's vision is to create a community for craftsmen, designers and artists, and as a part of this endeavour, they are partnering with Mumbai-based interior designer Ravi Vazirani to explore the mood of Lila. The Ikai Asai mood of Lila is defined by dreaminess, naïve playfulness and a fantasy that one keeps escaping to in one's nomadic head.
Questioning 'what truly makes for a home' led Ravi to Puducherry. The vibrant bougainvillea paths, welcoming doorways of homes, the coming together of various cultures, traditions, and the shared history of its people, inspired Ravi to create this new collection, answering his question. In Puducherry he found his Anbukkudil, a place of love and affection, reminiscent of the warm embrace of home.
The Ikai Asai Lila collection features earthen vases, tableware and glassware handcrafted in ceramic, brass and glass, along with table linens handwoven in natural fibers, stirred by the creolized Franco-Tamil culture.The collection is inspired by the Tamil temple architecture, French inspired bungalows, cascading flower creepers, muted gold borders of Kanjeevaram sarees, exquisite spice blends, and engraved utensils. The colour palette is vibrant and full of life — a myriad of mustards, cream, blue and other pastel hues.
Ikai Asai
Ikai Asai empowers one's instinct to create by building a community for craftsmen, designers and the artist within to thrive. Their handcrafted offering centres around the table, a place to gather, break bread and share in the harvest of ideas. Beginning with spaces that feel personal to them, their vision sees Ikai Asai realized as a global community and movement towards contemporary artisanal living.
RVDS
Ravi Vazirani Design Studio, based in a quiet, lush cul de sac in Bandra, Mumbai is a boutique practice catering to a clientele that values aesthetic, practicality and that dash of je ne sais quoi. The studio has worked on a variety of setups, from the retail projects like the Atmosphere stores, studio and office spaces for the likes of Himatsingka, restaurants and cafes like The Stolen Coffee Room in New Mumbai and High Spirits in Pune and the homes of design cognoscenti like Bollywood producer Karan Johar, besides several prominent developers.
The founder and creative behind the studio is Ravi Vazirani, who in his career, honed his creative eye by serving as an Associate Style Editor with Living Etc., a UK based interiors and lifestyle magazine. Having freelanced for a few years, he acquired a small but significant coterie of clients from the realms of retail, product and residential design and went on to establish the Ravi Vazirani Design Studio in 2010. The winner of the AD 50 Most Influential Designers Award in 2015, he has now actively been designing spaces for seven years. Design is an intrinsic part of Ravi's daily life and he finds inspiration from everything he encounters, be it his immediate surroundings or his travels around the world. However, who ultimately inspire his artistry are his clients — their needs, their aesthetics and their life stories. That's why no two designs are alike, yet all of them have that unique stamp of workmanship and flair, which is all his own.

Date 20-03-2022