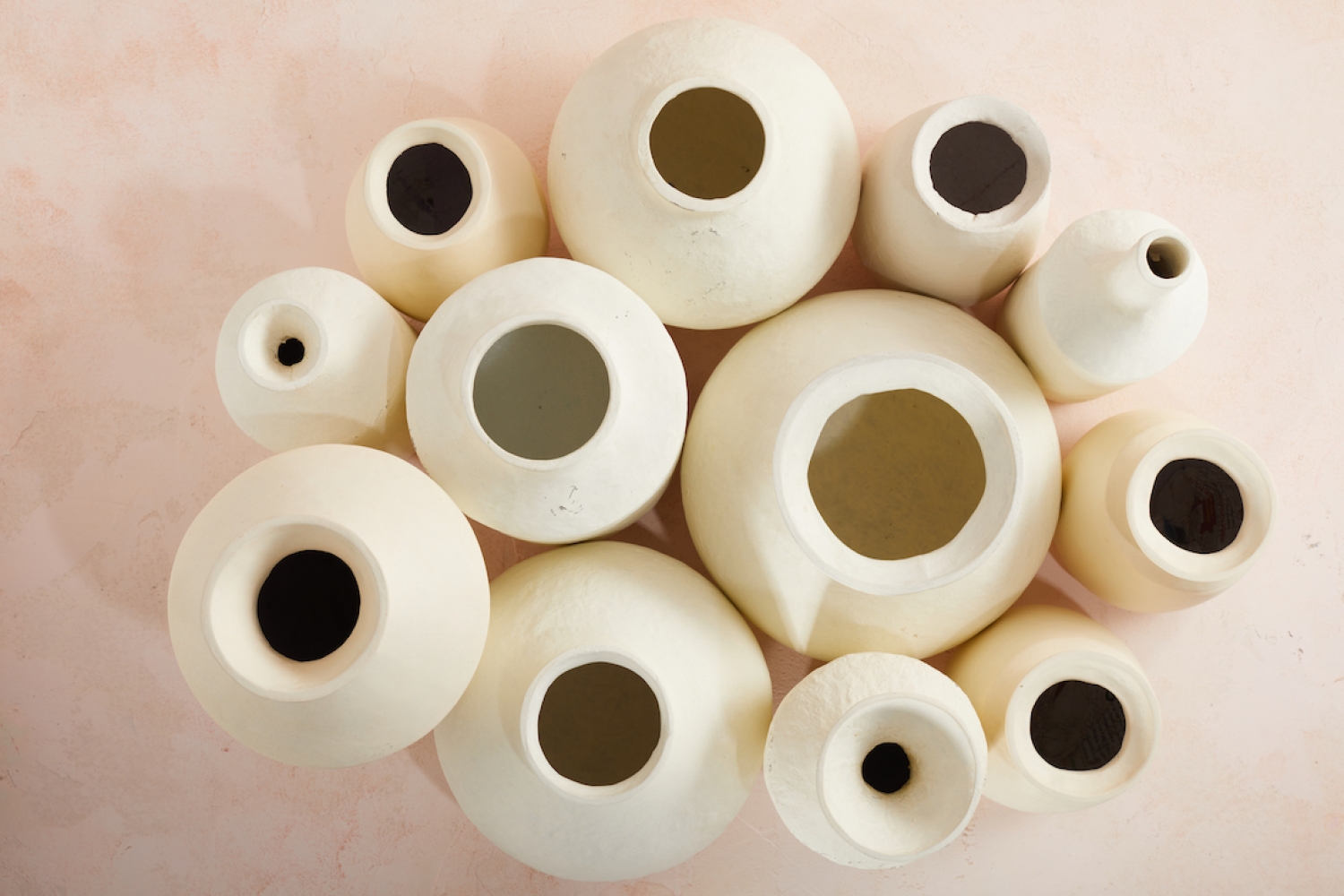 Ikai Asai X Ravi Vazirani
Still in its formative years of growth, Ikai Asai was conceptualised to rediscover local craftsmanship and the artisanal industry. It was launched in Paris at the Masion et Objet, with a promise to present Indian artisanal design on a global stage. 'Our journey began with identifying ancient and local artisanal communities and marrying this with design, thereby creating an aesthetic language to celebrate creativity that resides at the heart of India. As a design house rooted in craft and loved by our community, Ikai Asai draws from the pursuit of excellence, tradition, and contemporary design, creating a sangam of past and present, bringing together the craft maker and its appreciator,' says Ananya Birla, founder of the design label.
Recently, the brand collaborated with the design maverick, Ravi Vazirani, who is known for his amazing grasp on minimalism and is reputed for his muted palette. The collaboration is a wonderful marriage of artisanal design moulded in Ravi's contemporary language to embrace the homes of today. We spoke with Ananya to dig deeper into The Mood of Lila. Excerpts:
How would you define good design?
A good design is something that complements your space and mood. You want to look at it all the time. It's enticing yet comforting.
Can you describe the Ikai Isai x Ravi Vazirani collaboration in your own words?
In our first collection of 2022, Ikai Asai collaborated with artiste Ravi Vazirani, seeking an answer to what truly makes a house, a home. Ravi is a trailblazer in his field, he is constantly innovating to add functionality in his aspect of design. When we presented the concept of Lila to him, he promptly added his own element to the earthy, nomadic mood of Lila — to be one with land, culture and its people. This led us to Puducherry, a southern coastal city with vibrant bougainvillea paths, welcoming doorways, sunlit glistening beaches, and a shared history of its people. Puducherry is where the serenity of taste, flavour, sight and senses lie. It is here we found our Anbukkudil, a place of love and affection.
Can you tell us more about the Mood of Lila?
Lila as a mood is playful, nomadic and captures the romance and essence of this exotic town in its creative manifestations through an inspired selection of forms, colours and materials.
What does the palette look like?
Ikai Asai's aesthetic vision rests on four moods — Deva, Lila, Kama and Junoon, that capture the essence of India's diversity, in colour, taste, and landscapes. Yellow for the French, white for India, and grey for the Aurobindo ashram, plus a myriad of soft pastels which make up the architectural landscape of Pondicherry.
Where do you envision the brand moving towards in the coming future?
The future for Ikai Asai looks very exciting. We have a vision and a roadmap, to expand our presence in the global market, strengthen our D2C arm, work on the grassroot level towards organising the unorganised sector, focus on R&D for constant design and material innovation, alongside international product collaborations.
As a design house, you can expect a wider and more diverse range of products from us in the coming years. We're working on creating workshop residencies for designers and artisans. The focus is to create a brand which generates demand, creates awareness and is innovative in its processes to build a robust and strong supply chain that is sustainable.

Text Hansika Lohani Mehtani
Date 20-04-2022