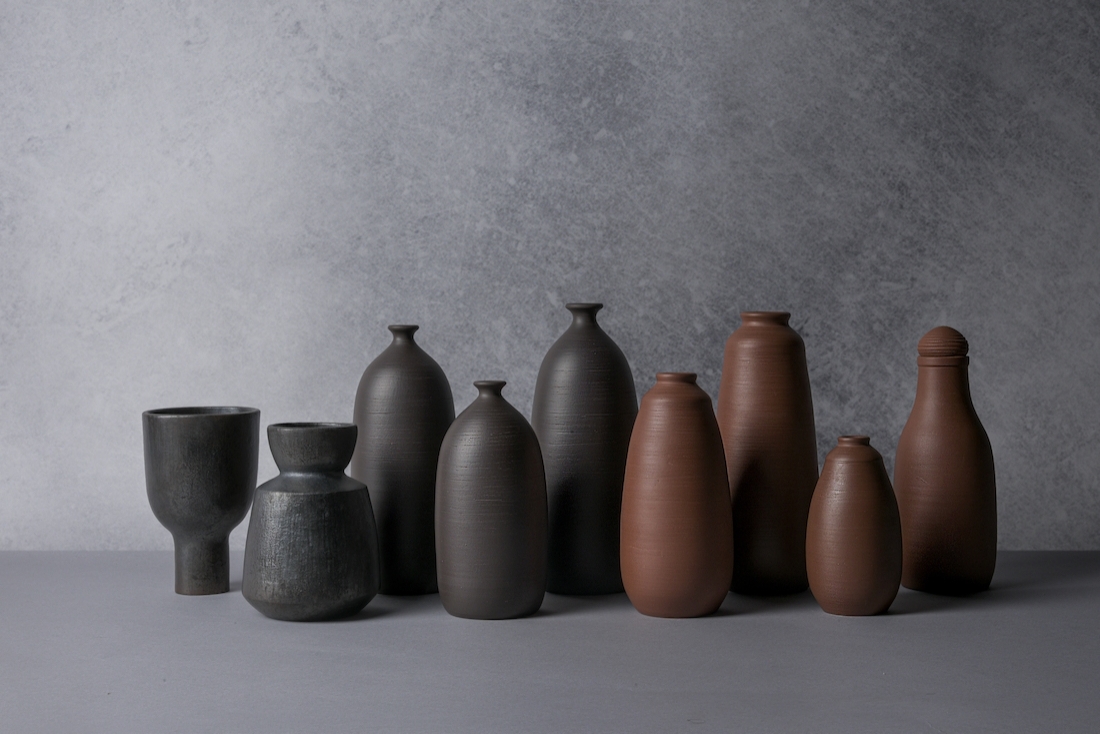 Rooted in the creative spirit of human beings, the homeware label Ikai Asai explores limitless possibilities. CEO Kanupriya Verma believes in how there's a creator hidden in all of us. All her work is driven by empowering this authentic, creative voice within. Ikai Asai's aesthetic philosophy stems from the universal duality present within and all around us, in the form of order and chaos, nature and nurture, light and dark. Their craft and design ecosystem is a living example of this duality between old world charm and contemporary innovations. Their aesthetic is the bridge in movement between traditional and modern.
The label works with artisans who practice various art forms, across a range of materials. Their ecosystem enables an equitable collaboration between designers, artists, material experts and artisans in India. They tap into the country's rich cultural and creative diversity that has the potential to evolve into a global aesthetic language. While Ikai Asai is building a global artisanal lifestyle brand, they are constantly working on reimagining the value chain of the Indian craft sector, thus fostering creative entrepreneurship and enabling a significant shift in the creative economy. We're in conversation with the CEO Kanupriya Verma, who tells all about their process, their inspiration and more.
Tell us a little about yourself and what led you towards design post an MBA.
I imagine and I create. Curiosity drives me and I see my life full of vision and ideas. I thrive in complexities and I am grateful for a mind that loves complex challenges, and is able to recognise patterns and connect the dots, enabling me to bring a vision to reality. I am always excited by exploring the deeper realms of my inner world as much as I enjoy pushing the boundaries in the outer world. I have always strived to create something bigger than me, with a lasting impact while solving some of the real human challenges.
Hailing from a small town in central India and traveling with my father on his work visits in the forest and education sector kept me grounded, as I engaged with the local tribal communities. I was 18 or 19 when I was visiting Bastar in Chhattisgarh. I remember being fascinated by the incredible art of lost wax casting (Dhokra) among other crafts of Terracotta, wrought iron, et cetera. My mind observed two things — firstly, an unequal distribution of money and income disparity, and secondly, how artisans are immensely creative, but are undervalued and unrecognised. These were simple observations by a younger mind, but laid the foundation for what I am doing today.
I didn't know back then that I would later take this up as a mission in life. With a desire to create something meaningful, I continued with my education in Engineering and Management, and later took a risk and dropped out of MBA placements. I followed my intuition and ended up stumbling upon an opportunity to create something that's taking me closer to my purpose. Design for me is more than aesthetic and function — it's about solving a complex human problem. I am on the journey of designing an impactful and sustainable system/platform that can empower and give voice to human creativity. I have been actively working on this vision for the past five years now — from idea to execution to failure to rebuilding, to now where we are, ready for scale.
Take us through the creative process of how Ikai Asai products are planned and turned to reality.
Ikai Asai began as a cross-country quest, with the aim of uncovering the hidden craft communities of India. It all began with me just travelling to different remote places of Rajasthan, Maharashtra, Chattisgarh, Karnataka, et cetera, where I discovered the fascinating diversity of Indian art forms. The brand name itself is a testament to these travels, and to the diversity that the brand hopes to showcase: 'ikai' is Punjabi for 'one' and 'asai' means 'desire' in Tamil.
As our team extended the ground they were covering, they discovered a number of craft clusters and traditions that had remained relatively unknown. As the journey continues, last year we discovered black clay pottery from Meghalaya, which we hadn't known of till now. So it's a constant journey, a result of pure curiosity.
We realised that there is a need for an authentic voice for our Indian craft ecosystem. Alongside, design is the crucial element which was able to bridge the gap between the artisan and the consumer. Collaboration then became the base for everything that we do. A shared and disparate co-creation between artisans, designers and artists of India takes place under the collaboration architecture that we have created. Each piece is a result of each of these creators' imagination, craftsmanship skill and creative talent.
Under our mother aesthetic, we identify the emotions through which we want to connect with our consumers. Deva, Lila, Kama and Junoon are the first four moods that encompass Ikai Asai's emotions. It's a journey of evolution for us to continue exploring more such moods and emotions. Under each mood, we map materials, crafts, designers and artisans who embody those emotions. This leads to a natural expression of those moods through our products. For example, Deva got brilliantly expressed through Dharmesh Jadeja's mindful and contemplative vision of design, Matthew Sasa's simple techniques and forms of Longpi pottery, Kansa's meditative and pure feel, giving birth to a collection that evokes the emotion of contemplation, simplicity and purity.
How would you describe the Ikai Asai aesthetic? Also how easy/difficult do you think is it to balance functionality with aesthetics?
Our aesthetic is the thread between our product offering, our user experience and the way we communicate with the world. A marked expression of aesthetics that finds relevance, connections and appreciation across global cultures. We are intrigued by the everyday motifs, the attention to detail, but also the rough edges, the thick and thin of Indian art, and life, in all its modern complexities. Our attempt is to build an architecture to capture the diverse colours, textures, patterns and emotions of India, evolving into a global creative language.
Our passion for aesthetics is rooted in a quest to explore, discover and harness Indianness. Our ambition is to build a strong foundation for a global contemporary language to emerge, that manifests an identity that is distinctly Indian. Each product goes through rounds of testing in order to ensure that every product stays true to the purpose it has been designed for. Additionally, our team works continuously with the craftspeople to ensure the product matches a global standard of quality.
What role does sustainability play in the Ikai Asai blueprint?
Ikai Asai works closely with our craftspeople, to ensure that we follow practises and techniques that are true to their region. Craft inherently has always been sustainable and in harmony with nature. We are taking those stories to the world. Our vision is to empower the Indian craft ecosystem, to become a community of self-sustained creators and entrepreneurs. The richness of knowledge and creative skills that they possess needs to be supported with consumer/market connect, technological interventions for increased effectiveness in quality and process, infrastructure and tools, and design intervention at material level, to make the crafts relevant for the modern global market. We are looking at this sector from a larger ecosystem point-of-view and not in isolation. Hence a collaborative system where artisans, designers and consumers can be an equal and inclusive part of the whole process.
Lastly how has the work progressed during the lockdown and what do you think is coming up next?
The last few months have definitely been difficult, however, we feel it has also created a curious new shift in the design landscape, one that puts a brand like Ikai Asai ahead of the curve. I think it is very crucial to have launched during this time because in the last few months, a conversation has started in the craft ecosystem. The thoughts we have had about collaboration and sustainability and creativity for so many years, are now coming alive because the whole world really needs values like these. And that is where I feel like Ikai Asai's context becomes even more relevant.
Our strong tie ups with our craftspeople ensured that our supply chain stayed active throughout the lockdown. For clusters in need, we worked in partnership with The India Design Fund to raise funds and launched the Ikai Asai Foundation. The foundation's aim is to rally the creative ecosystem to come together, and provide the necessary equity to empower the craft sector.