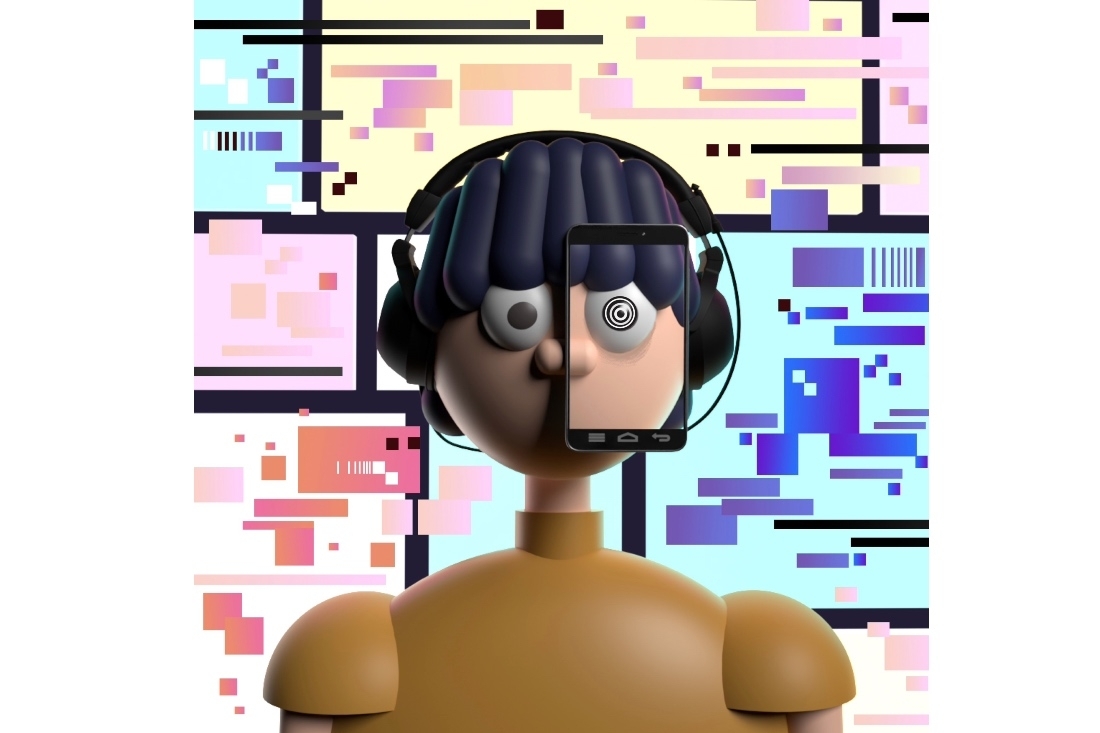 Mahima Jain is a Communication Designer by education. She is currently working as a User Experience Designer at Accenture and is responsible for prototype work and creating optimised user experiences. However, on most weekends you will find her watching films or reading about them and expressing herself through 3D illustrations, sketching and painting. We explore her artistry.
When did your romance with design begin?
Though I was pursuing design and was in my third year of undergrad at Pearl Academy, my romance with it actually began when I had the chance to experience an immersive installation at The Museum of Contemporary Art, Shanghai. The installation was set up in a small dark room and entering it felt like I had passed from reality into a dreamlike realm. The walls were projected with huge, surreal animations, and eerie tunes were playing that went well with the visuals. If I made a sudden noise, a lamp placed in the center of the room, alongside a bed, would light up and the dreams were interrupted, as if the room had woken up. I was truly taken by this installation and how the viewer was an active participant while interacting with the art piece.
During this time, I was introduced to the fields of UI/UX and Interaction design. I studied various digital and physical interfaces and was inspired by the works of Lauren Mcarthy, Phillip Schmitt and Neil Mendoza. They decontextualized topics such as human relationships, socio-political causes, philosophies and examined them with respect to the contemporary aspects of our lives in the information age. Looking at all these different expressions of art and design, I was inspired by the integration of technology with storytelling. I realised how vast design was and actually fell in love with what I was doing and its future scope.
As a User Experience designer, what are the things that signify a smooth project?
I'd say that there's never really an absolute smooth project with UX design. It is an iterative process and there is a lot of back and forth with different teams when it comes to designing an end to end digital product, like a web or a mobile app. However, to break the process down into steps so that there is a smooth structure to it, we start with requirements gathering and user interviews, trying to really understand the brief for the product and the user's needs. When there is a considerable amount of information, we synthesise it into a research report and moving forward with all the insights, try to create an initial user flow for the product. Then we create wireframes and there are a lot of ongoing discussions and iterations done over a few weeks. After that, when we're happy with the flow and the wireframes, the product comes to the stage of user interface design. This is my favourite step and it consists of creating the entire look and feel and the visual design for the product, including working on the imagery, typography, color palette and the illustrations.
My goal, being part of a team working towards having a working application, is to create optimised user experiences, to translate design concepts to prototype solutions with a balanced understanding of technical feasibility implementations and design intent.
What was the first project you worked on and a project that has stayed with you?
Along with my nine to five job as a user experience designer, I really try to have a personal creative practice of my own, something to look forward to after coming home from work. I started creating some 3D illustrations last year in early March. The first project I worked on, trying to explore 3D and learning about composition, lighting and colour, was an Instagram challenge called 36 Days of Type. It is a yearly open call for designers and illustrators to explore letterforms, where you get to design a letter or a number each day for 36 consecutive days in your own style, using any medium. This project really pushed me to be consistent with coming up with ideas and quickly executing them in a single day. I used to make rough sketches during breaks at work, come back home and convert them into 3D and render them using Adobe Dimension. I got so obsessed with 3D after the entire challenge that I didn't stop.
During the lockdown I made a series called Qurantimes, which was a pictorial representation of the rapid mood swings experienced during quarantine. Be it a feeling of uncertainty as if being stuck in a limbo, or being hopeful and enjoying a home cooked meal. This project really stayed with me even after execution because by sticking to a creative regime and coming up with something every week, I saw my work improve over time. I gradually started loving my work and getting a sense of satisfaction after completing each illustration and seeing an idea take form into a visual representation. It was also a creative outlet during the pandemic.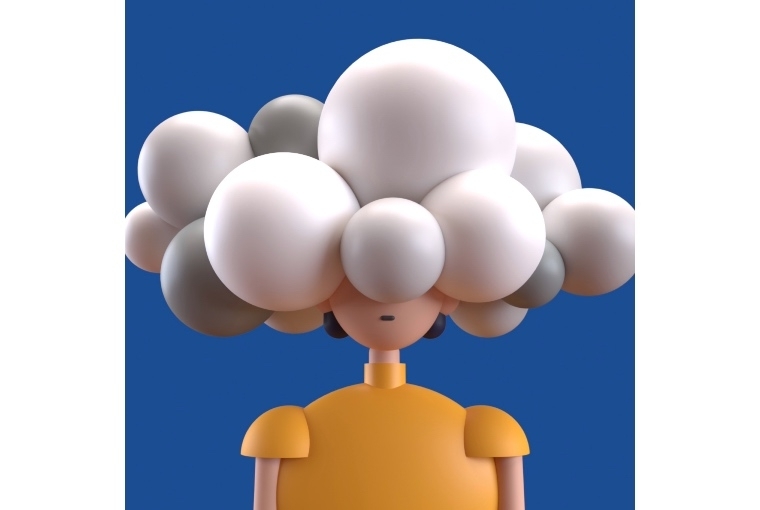 Do you have a creative process?
When it comes to my 3D work, where I have the utmost freedom to express myself, I generally start with a mood or a feeling. I jot it down and brainstorm around that one word. I try to sketch some visual representations for it and imagine the colors that best suit that mood. After a lot of sketches, I finalise one and then convert that into a 3D composition, adding colour and lighting to it. I find the entire experience really cathartic and that is why I keep going back to it and creating more.
What do you love most about design?
Although I'm still learning about design and building my own understanding and definition of it, I believe in staying a beginner when it comes to it. There is always something new when it comes to this field, be it a visual trend or a new tool or technology. I'd say that I haven't defined what my design sensibility is yet, I'm still exploring it with an open mind and I find that there is something that I read or come across everyday that really broadens my understanding of it. Eventually I have realised that I don't want to limit myself to a definition or style or sensibility. Design is really vast and I love that there is so much to learn and I plan to explore new avenues and creative practices along my career.
What are you working on currently?
Currently I'm working on improving my 3D skills and exploring more softwares that would give me more freedom to convert my ideas into a visual representation. I'm working on learning and exploring Blender. I recently finished another round of the 36 Days of Type challenge. I am really happy with my progress and aim to continue making stuff consistently and sharing it.
Text Hansika Lohani Mehtani
Date 17-05-2021