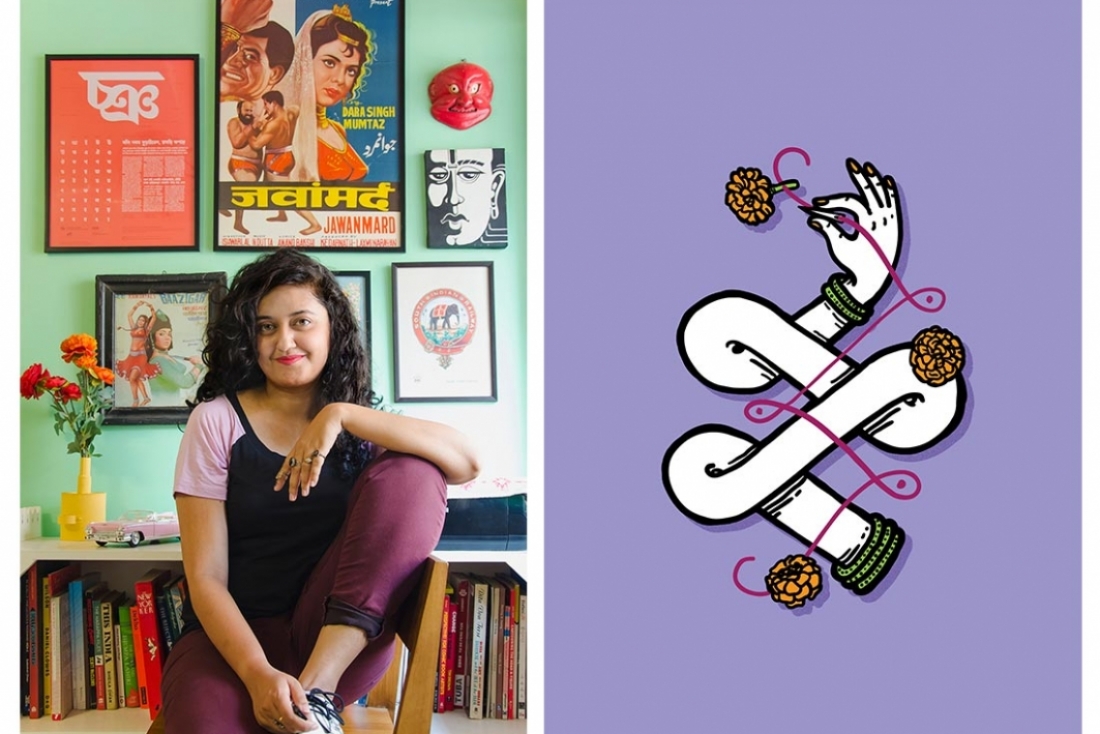 Mira Malhotra
Studio Kohl
Mumbai based graphic designer and visual artist, Mira's obsession with indie and DIY culture culminated in a mix of client projects and her design discipline. Founder of Studio Kohl, she works on design, strategy and visual branding for a variety of select, game-changing clients, including those for social good. In her free time she works on her own graphic art characterized often by humour, wit and the combined experience of being an Indian and an outsider's perespective. Her work primarily revolves around image-making, with a variety of thematic undertones such as self publishing, politics, music, feminism, mental health. Her distinguishable style of hand-lettering; a bright, offbeat colour palette; a visceral use of line and movement come from many inspirations. More about her.

The artist
Mira describes her graphic flair as a pop culture style with a bold use of colour, pattern and line. 'I have little interest in realism and more for picture plane work. I believe in strong concepts and content in my personal and professional work, and I have a love for single frame narratives, illustration and image-making.' Having spent half of her childhood in Saudi Arabia and half here, she has an understanding of India from both an insider and outsider perspective. Blending the two to create her take on contemporary India, her artworks often incorporate witty satirical hints.

The journey
Unlike most children, candy wrappers excited Mira more than the treat itself. 'I was very fond of drawing as a kid, mostly odd creatures and cartoon characters. I'd draw on myself sometimes as well, and the walls. I was encouraged by parents who called me an artist and I suppose therefore I naturally thought of something in visual communication.' While living in the gulf, she felt the lack of culture for Indians as most of it was hidden out of view or Mira felt estranged in a foreign country. After graduating school she toyed with the idea of fine art but found it too erratic and risky a lifestyle, but loved the accessibility of design. With ten years of experience, she studied Applied Arts first, and later completed a post-graduate in Graphic Design from the National Institute of Design, Ahmedabad. Mira is also a member of Kadak Collective.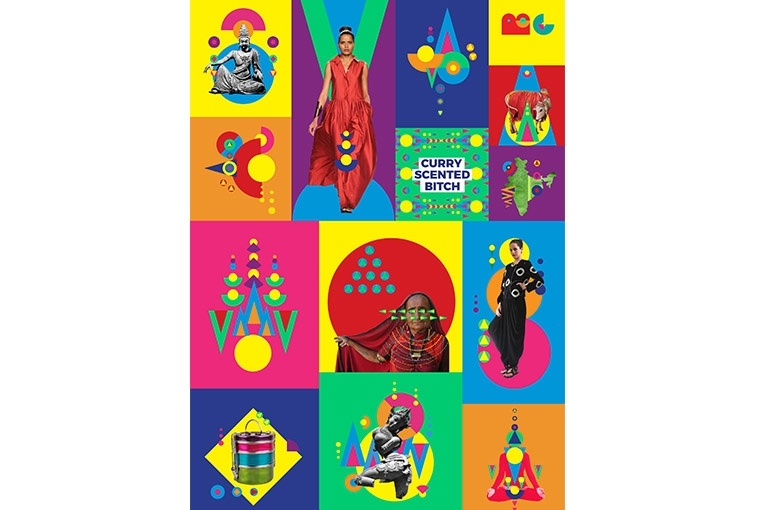 Studio Kohl
The vision of a tiny boutique design house began in 2013, represented by the name and logo itself-- feminine but still unisex, Indian but still global, beautiful but still functional. 'It conveys that we work with visual communication via image-making. I started out trying to do work that mattered to me, hoping it would grow bigger simply on a personal ideology. We use an image- making approach to create branding and visual languages and we can bridge the gap I see in design practices today --in my opinion the industry is polarised. Some practices are so functional they forget that visuals need to be engaging, and some craft visuals so aesthetically engaging but serve no other purpose than to satisfy a superficial need.' Mira has created Studio Kohl as an outfit that people go to when they need strong ideas and visuals and would like it to be known to transcend the medium.

The creative process
Every project that Mira indulges in has a keen purpose and a strong relevance with its audience. 'Unfolding the Saree zine helped me understand what it's like to self publish and just how much our audience craves for work that speaks to their culture, their generation and their place in the world today', she says. In the studio, she has explored the breadth of her aesthetic and craft, working on projects like the Ramayana books for Penguin India, the Masala Chai brand, Tejas' Make It Happen album art, and East India Dezign Co. branding. Some of her personal projects include Suswagatam and Tainted Love for Kulture Shop India.
A day in Mira's routine begins with heavy briefing sessions with the client. She translates her verbal understanding into visuals where her thoughts, ideas, feelings are mapped out. 'Armed with some verbal groundwork it's easier to approach the blank canvas than to have nothing at all. In short, a very solid vision is created before visual execution even begins', she adds.
Mira has enough ideas in her head to keep her away from a designer's block, but the anxiety and inability to execute them all is her biggest challenge. 'There aren't enough hours in the day!' she complains.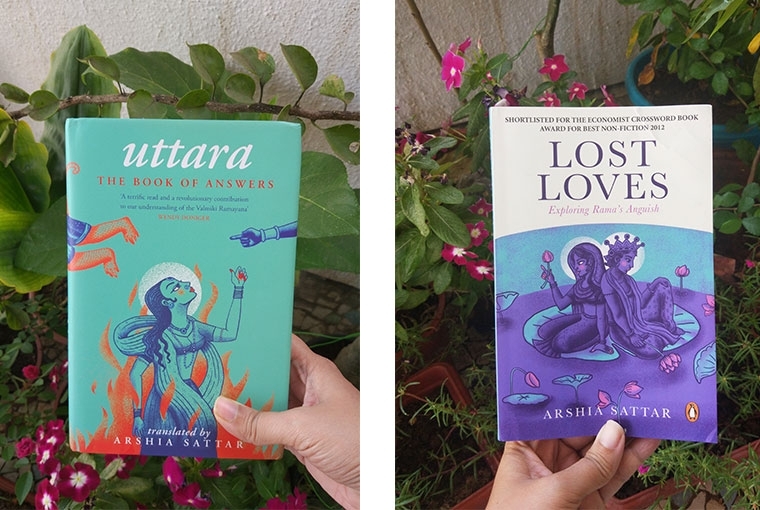 Ramayana book covers for Penguin India
Tejas' Make It Happen album art
What's next?
With a wedding line in the making, collaborations with larger clients and balancing it with releasing more self-published zines, Mira's ambitious year ahead looks full and prolific.


Take a look at more of Mira's works here.

Text Garima Gupta