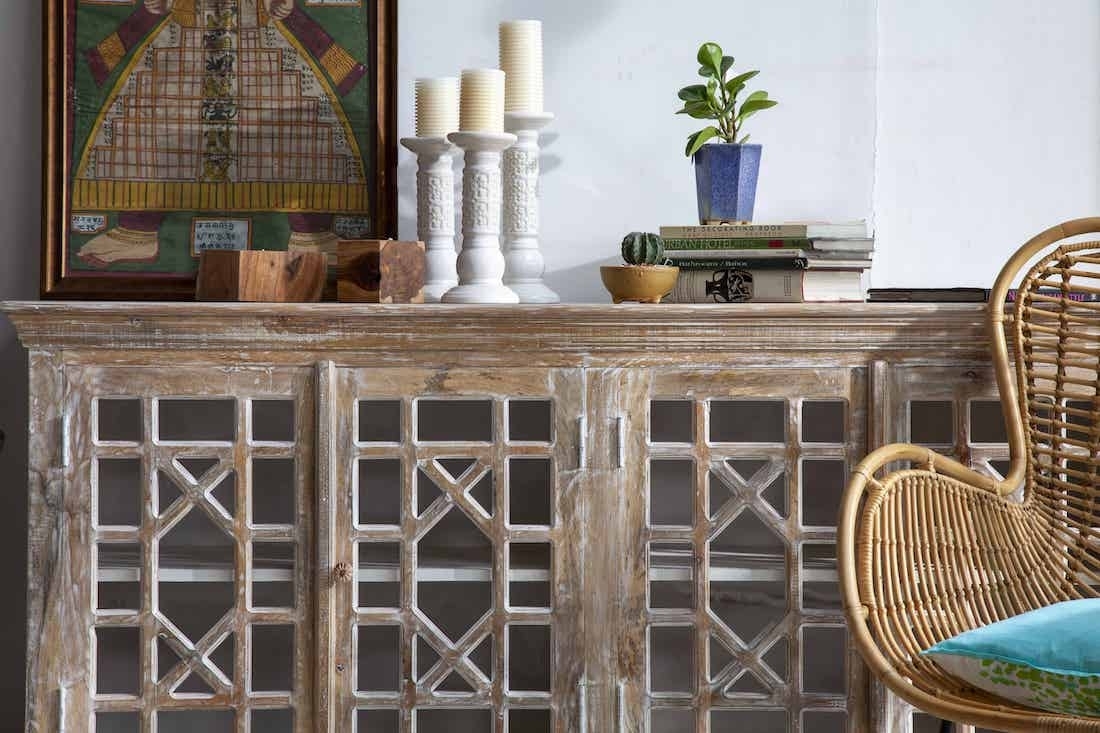 No two homes must look alike. Weaving a unique story into each house, MiradorLife provides personalised design solutions and handcrafted accents pieces that reflect an individual's persona. The brand takes inspiration from nature and its various elements, with sustainability deeply ingrained in their roots. The eco-friendly range of furniture, decor and accent pieces are handcrafted from natural and sustainable materials like wood, jute, cane, et cetera. A Bengaluru based boutique company, they wish to infuse the traditional into modern designs. MiradorLife works with artisans across the country, employing cane work from East India, Moradabad's glasswork and South India's Lipakshi. Each product has a unique raw finish, aiming to add warmth to the spaces. Every handcrafted piece is custom made, ensuring that it adds a unique touch to the space.
We're in conversation with founder Preeta Dutta about all that the label stands for and more.
Tell us a little about yourself and what led you towards design and interiors?
I've always been interested in design and interiors from a very young age. My mother was my strongest influence, she is a trained interior designer but went on to pursue a career in development of handicrafts in Assam as General Secretary of Crafts council of Assam. As a child, I learnt about the various styles of furniture, being able to distinguish various forms of timber, table décor, et cetera, and it became an integral part of me. However, unlike her, I never studied interior design in university, but learnt on the job. After my graduation in psychology from Lady Shri Ram College, New Delhi, I went on to do my Masters in Communications at Sophia Polytechnic, Mumbai and started my career as a TV journalist for BBC, Network 18 and then joined Ogilvy Advertising. It was here that I realised I enjoyed working 'backstage' much more than being in front of a camera, and slowly gravitated towards advertising and media production.
After 15 years of working behind the scenes as an Art Director, Production Designer, Producer, and having designed productions for some of the best known global brands such as Levi's, Coke, Unilever, L'Oreal, P&G, Pepsi, amongst many others, I learnt a lot about hands on hard work, on and off the field. Today, my journey as an entrepreneur and retailer is a direct result of this heady combination of being a designer, painter, carpenter on set, working with scale, shapes, texture, polish and paint, innovating with designs and backdrops, along with the pressures of working with tight deadlines, dealing with large crews, directors, and of course the clients.

My story as an entrepreneur began four years ago when I started a small furniture studio out of a garage space in Whitefield. This was a result of my long-time passion to work with decor and design homes. The idea of home interiors business materialised when I was doing up my own house. I realised I could not find furniture that suited my personality or my ideology. The market was filled with either exorbitantly priced, flashy, garish pieces or mass-produced Malaysian and Chinese MDF goods. It was my frustration with the market that eventually led me to fabricate my own designs and fit them in my (tiny) Mumbai apartment. It was only when I moved to Bangalore did the idea finally take shape and MiradoLife was born.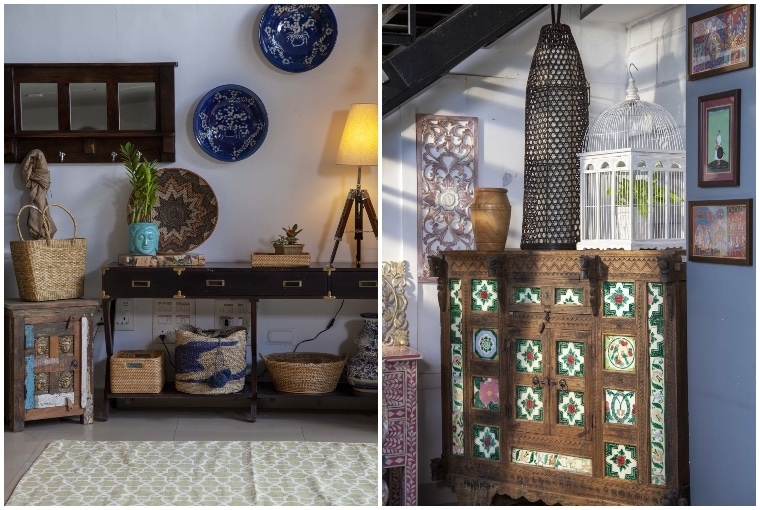 What is it that MiradorLife stands for and how is it that the label is bringing the artisans to the forefront?
Mirador in Spanish means 'a window with an extensive view'. To me, with respect to this brand, it means a beacon leading a person into beauty. Our life view is so limited, unlike nature which is endless. We conceive of limitations and bring them in our homes. MiradorLife is my quest to break these limitations. The products at MiradorLife are crafted by artisans across the country, especially the east — Assam, Bengal, Manipur, Meghalaya. Similarly we have worked with artisans from Gujrat, Moradabad, Rajasthan and Kashmir.

How would you describe the MiradorLife aesthetic?
MiradorLife in one word is extremely 'eclectic'. We aim to provide design solutions that are personal and speak of the homeowner. Our aesthetics are dominated by multiple concepts. For instance, we like raw and matte finishes, as we believe the more texture, grains, and cracks we see, the more precious is the product. We don't shy away from using colours in our furniture to break the monotones found in many houses, and appeal to a person's sense of individuality, creativity or a slightly bohemian soul. We also love to work on restored and reclaimed timbre. Our main goal is to weave a personal story that is a direct result of the individual's personality, travels, hobbies, and inspirations.
What role does sustainability play in the MiradorLife blueprint?
With sustainability being deeply ingrained into MiradorLife, we take inspiration from nature in all its glory and all its elements. By utilising natural and sustainable materials like reclaimed wood, linen, cane, jute, water hyacinth, terracotta, bell metal, kuona grass et cetera, the brand designs eco-friendly, personalised and localised products, ranging from beds, sofas, consoles, armchairs, foyer benches, and more.
Lastly how has it been during the lockdown and what do you think is coming up next?
Being a startup, and not having taken on any investors, we are proud to not only have survived the pandemic, but of also growing exponentially. At present, while our flagship store is in Bangalore, we have manufacturing units in Bangalore and Rajasthan, with a sales and marketing team in Bengaluru. We have recently launched an e-commerce country wide portal. There are plans to have a physical presence in Delhi and Bombay by this year end.
Date
26-02-2021