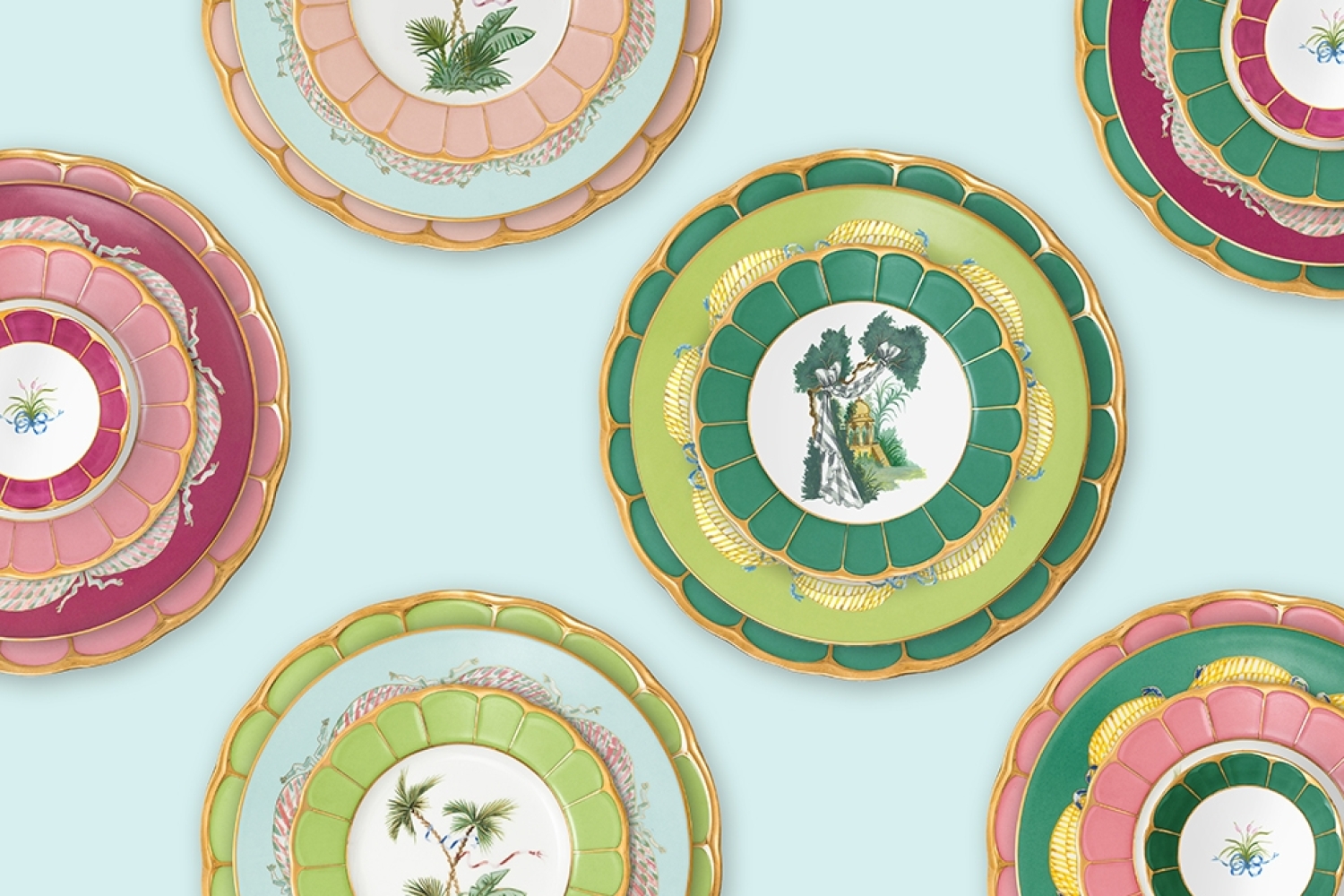 Good Earth's all new tableware collection celebrates Thierry Journo's multicultural heritage and Anita Lal's passion for color. The new design language brings out elements of the Mediterranean and the Sahara, in an inimitable quirky style. We're in conversation with with Thierry to know more about his journey in design and the new collection. Excerpts follow.
Do you remember where and how your romance with design began?
My fascination with design began when I was fourteen years old and I visited the Louvre Museum Department of Decorative Arts and Art Objects alone. I was overcome with great emotions when I saw these rooms and the richness of the collections through various centuries.
You moved to Jaipur almost two decades ago, what has changed since then? And do you think your design sensibility has evolved since then?
When I first arrived in India, the image and vision of India at that time was very poetic and romantic. There were only ambassador cars, vespas and bicycles -- it was like straight out of a film from the '60s. It was truly magical. I love the intensity of India and her people; the light is magical, and I really appreciate the skill of the artisans with whom I work. In India it really does feel like everything is possible and I can create such beautiful things. A lot has changed since when I first arrived in India with my designs as well. My sensitivity to design is constantly evolving, and it is nourished by the melding of various materials and techniques.
Take us through your inspiration for the collaboration with Good Earth and what was it like coming together with them?
My inspiration comes from Orientalist painters such as Eugène Delacroix to depict a design language that revels in the nuances of detail and careful combinations of colour. For Mirage, I wanted to create a fantastical dream-like setting featuring joyfully striped draped tents, lazing leopards, musicians, dancing palms and lush foliage. I wanted the powdery pastels to collide with bright colors and gold to evoke all the richness and exoticism of a whimsical oasis in the desert, almost like an apparition or a dream.
This collaboration was built on a sense of friendship combined with creativity, with both Anita and I working together to celebrate our shared passion for design, history and travel. I knew we could create something really special together. From the initial mood board and sketches to the final details, it was all very open and fluid between the two of us. We wanted to create a collection that was truly unique and brought to life this wonderful image of a desert oasis from our imaginations.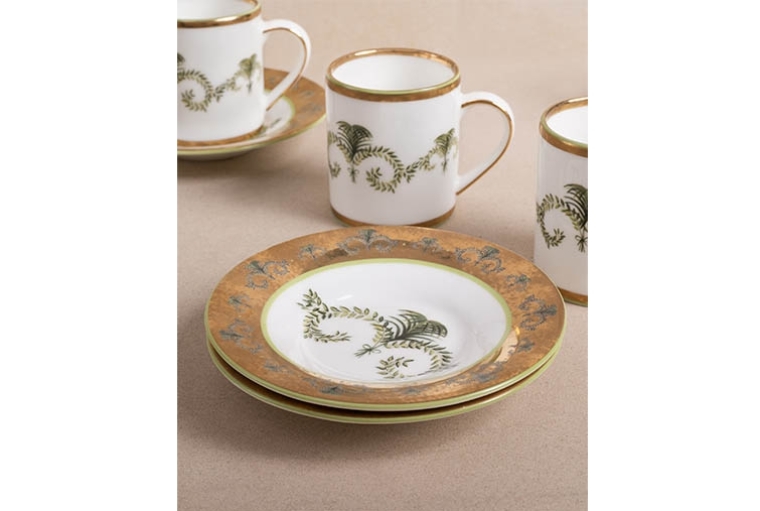 What did the creative process look like?
For Mirage I plunged back into my fascination and all the exoticism surrounding North Africa. I wanted to put the magic and whimsy back on the tables with a touch of exuberance.My childhood memories of the golden sun, blue skies, and abundant wildlife in Tunisia transform into magical motifs that appear on this collection and seem to suspend reality. The synchronicity between Tunisia, where I was born, and Jaipur, where I now live and work, continues to inspire my creative process, which comes through in this collection.
What is your view on the arts of today?
I have a passionate outlook towards art, contemporary art, art history and ancient history. I am passionate about all art in general. For me, art is in everything and an integral process of creation.
What makes good design for you?
For me, good design is a visceral process. Something that is complex yet simple at the same time. Elegance in design is of utmost importance to me.

Words Hansika Lohani
Date 24-02-2023