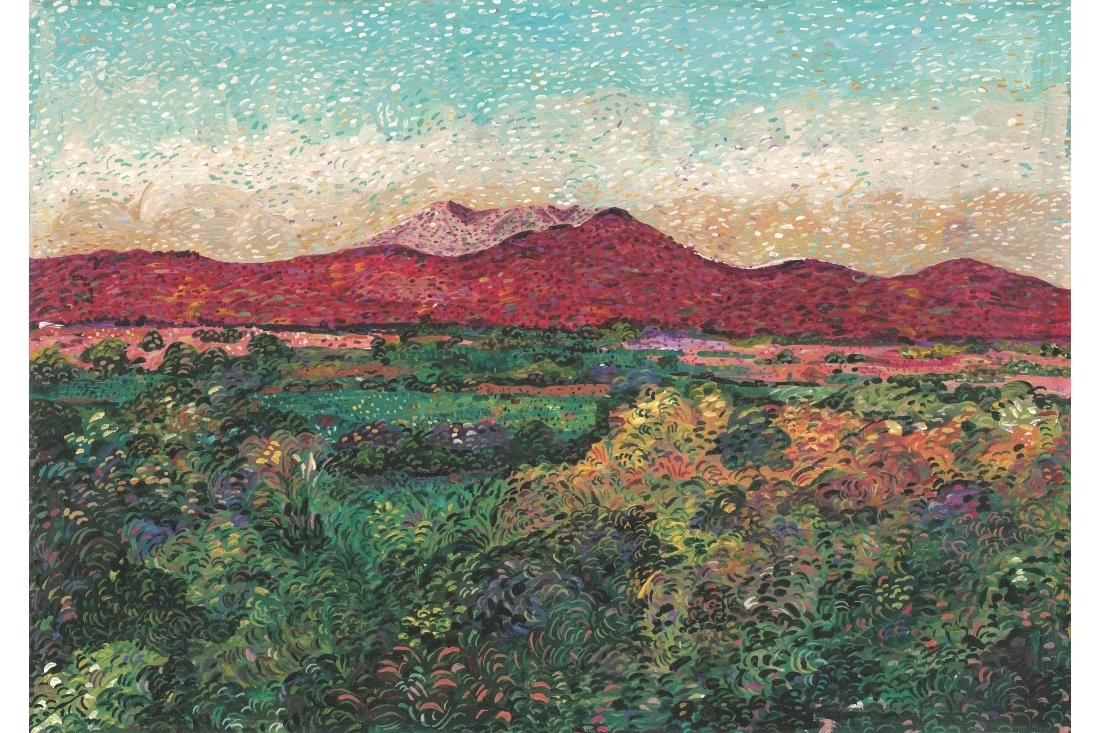 Namrata Kumar's designs are very contemporary, user-friendly, simple, warm, and hand-made. She loves using acrylic paints and oil pastels, which lend a rustic feel to her art, as opposed to the swift Photoshop graphics that designers often succumb to. She graduated from the Srishti School of Art and Design, Bangalore in 2010 and has been a practicing graphic designer, illustrator and painter ever since. Namrata feels the most inspired when she travels and experiences new cultures, people and places, which help in widening her perspective. She does enjoy creating digital paintings now and then, particularly when working on commercial projects.
What follows below is a deconstruction of her life in design.
Vivid memories
I grew up in a household where art and design were a way of life. My mother is a textile design graduate from the National Institute of Design, and runs her own business, designing and manufacturing hand-woven textiles and garments. My childhood was unique, I would accompany my mother to the weaving looms and dying units, and watch as she would work with the weavers, discussing material, colour and pattern. The inclination towards art and design was therefore almost inevitable.
Unique Design Learning
I studied Visual Communication Design at the Srishti School of Art and Design, Bangalore. The great thing about Srishti was that it was a young school, and therefore, still experimenting with finding its identity. The creative freedom allowed to the students was incredible, and no idea was considered too outlandish. A crucial introduction to the world of design thinking was given by faculty member Poonam Bir Kasturi, a graduate of the National Institute of Design. The course she taught was aptly named 'Unlearning' and as the name suggests, the objective of the course was to unlearn what we thought we knew, to diminish our preconceived notions and adopt a different, more fluid worldview. This was an introduction to lateral thinking, to the concept of there being no correct answer, and to the idea of understanding the problem and finding creative and unique design solutions. Valuable lessons such as learning to respect the integrity of a line and dot, and then learning how to manipulate the line and the dot for effective communication were learnt.
Using raw/rustic mediums
I choose my medium based on the subject of the painting, although I most commonly use acrylic paints since I'm comfortable with them and love the aesthetic quality of the medium. I also love working with oil pastels, I feel the medium has a lot of character and lends a raw, rough feel to the artwork. Unfortunately, most things hand-made seem to be losing their value in the world we live in today. I can understand why — computers make life more efficient. I don't think there's anything wrong with the digital medium, I quite often succumb to the temptation of quick work on Photoshop myself (often to beautiful results). However, I do make it a point to always return to working with my hands. The process can sometimes be more tedious, but the results are that much more rewarding. The key for me, as with many things in life, is balance.
The Sensibility
Everything around us is designed, the question is whether the subject in question is well designed or poorly designed. Design should be user friendly, simple and functional. However, at the same time, it should be unique, distinct and definitely not run-of-the-mill. To me the magic happens when there is authenticity, and this happens when one develops their own design language after practice and experimentation. This process also helps to build design instincts and sharpen the intuition.
I consider colour a very important aspect of communication as well. Colour is almost the first thing we see, it's the most basic building block of design and art, but it impacts us in such a compelling way, at a very visceral level. Colour can set a mood, can change a mood and can be a powerful agent in creating positive energy. Additionally, I always tend to gravitate towards crafts and hand-made products that our country is so rich in. Apart from numerous skilled artisans, we have such a vast repository of hand-made techniques, with the concepts of sustainability and longevity at their very core. I feel that now more than ever, it's important to go back to our roots and learn to make with our hands.
A campaign for the label, Pero
Self-initiated work vs. Commercial Projects
Working on commercial projects is often more challenging than self-initiated work. The process of working with a client and trying to bring their idea to life, while at the same time maintaining the integrity of my own vision can often be like walking a tightrope. I have however been fortunate enough to work with like-minded people, such as the friendly folks over at Nicobar, Pero, Neeru Kumar, Verve Magazine and Peter Cat Recording Co. to name a few. I'm usually briefed by the client of their requirements, and after some conversation, I present them with a work-in-progress artwork. I incorporate feedback at this stage and then detail out and fine-tune the artwork. I work best when I have the freedom to interpret the client's brief and translate it in my own language.
Work in Progress
I'm working on a new hand-painted series inspired by the paintings of Matisse. I'm simultaneously working on a series of paintings centred around Guatemalan women, with a focus on the textiles that they wear. I have always dreamed of integrating illustration, graphic and textile design — the Finnish brand Marimekko had been a particular source of inspiration for me. The result of this is a line of products I'm creating, using my artworks as textile prints.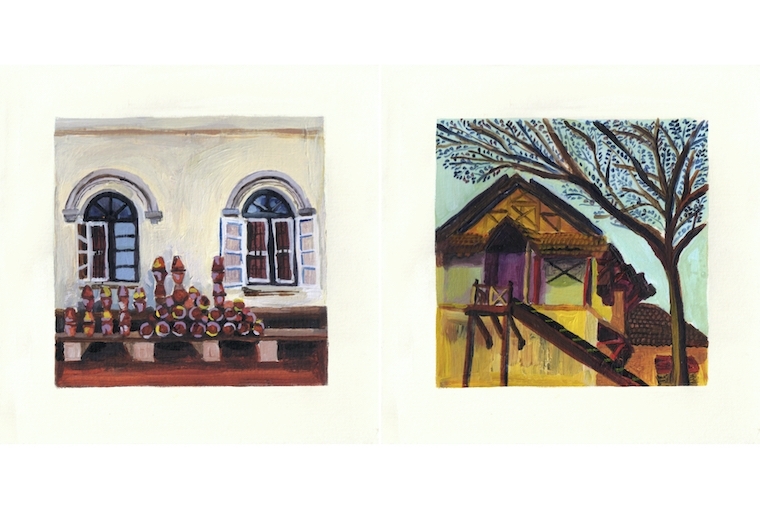 Text Hansika Lohani Mehtani