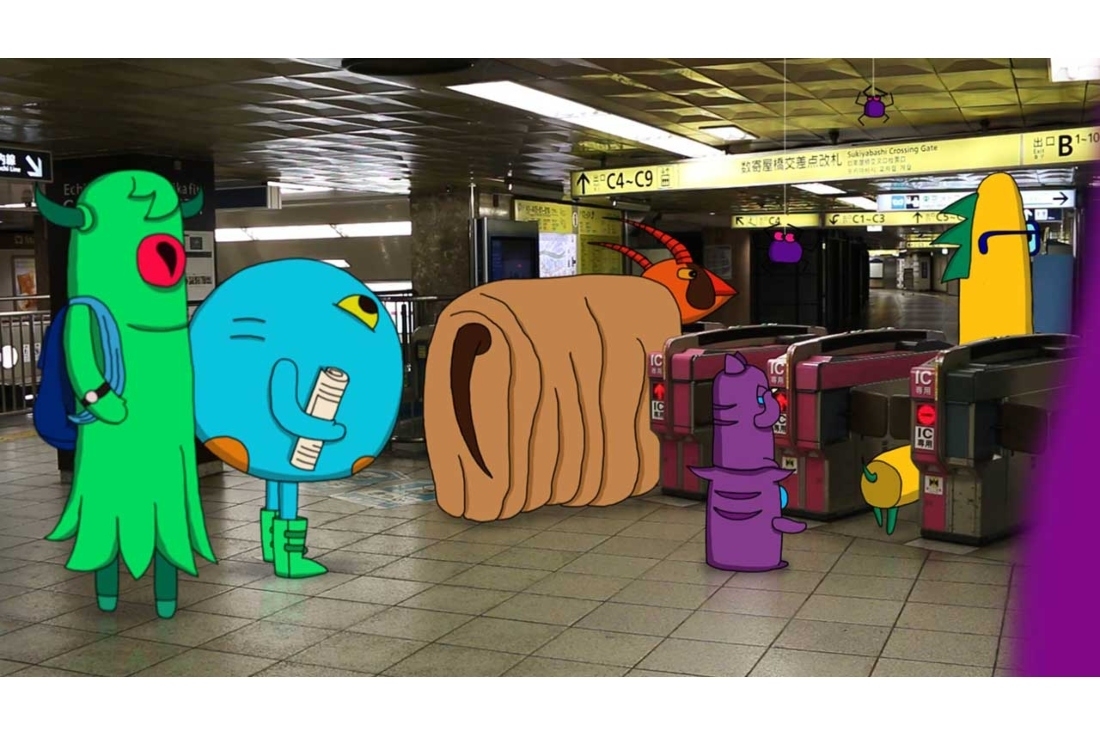 Pranay Patwardhan is an illustrator and animation filmmaker based in New Delhi. He is currently working as a Creative Director at Animal and Director on the Alumni Advisory Board for NFFTY (National Film Festival for Talented Youth). Growing up, Pranay was a hyper and talkative kid, surrounded by artistic and analytical influences, in the form of his vibrant, multi-talented family cast. One of his grandmothers was a T.V. presenter, the other a mathematician, and his grandfather was a criminal lawyer who wrote beautiful poetry. Music, debate and humour were always encouraged, which made for a really inspiring childhood. His mother was his earliest artistic influence, and sketching quickly became Pranay's happy place. 'A natural form of self-expression, I doodled all the time. Animation felt like a natural progression to drawing. It was like a hobby that I didn't imagine as a career path, until I finished studying it,' he explains. We got in touch with him to know more about his design practice.
When did your romance with design begin?
I haven't studied design but design surrounds us. More often than not, you realise it when it isn't right, like a crooked painting on a wall. I've always been fascinated by analog machines, beautiful album art layouts and comic strips. Being part of the industry and learning about it has helped put things into context. I've had the opportunity to work alongside multidisciplinary artists over the years, which has given me immense appreciation for the power of design. There's plenty more to grasp, as I continue to learn and refine skills that add to my tone of voice.
Animation comes with a lot of brain drain and strenuous work. Do you have a creative process?
Although I do enjoy the tedious and meticulous nature of the craft, at times it can be a bit overwhelming. Monotony is the biggest challenge, and dabbling in a variety of mediums helps me keep things fresh. Not just animation, but illustration, character design and editing, I enjoy doing a variety of projects during the week, and that requires switching gears. From fast-paced daily deliverables, doodling characters just for the fun of it, to writing for longer stories, and production-heavy technical work. Daydreaming in the shower, listening to good music or a peaceful nap are often where some of my brightest ideas come from.
How would you describe your design sensibility, and your voice as a designer?
Honestly, I don't analyse my own style too much. That's more for audiences to interpret. I'd describe it as an amalgamation of real life events, using surreal tones. It is what comes naturally to me — a combination of my passions and influences.
Animation and filmmaking is a way for me to merge my myriad passions and influences, into one fluid form of storytelling. I enjoy looking at everyday mundane experiences and current events through a surreal lens. It is a perpetual evolution, but currently I'd describe my style as surreal, unsettling characters, stuck in an adorable world.
What is the one thing you love to draw and the one thing that is most difficult to draw?
Bizarre, stylised, distorted — I really enjoy drawing characters of all shapes and sizes. Drawing them anatomically accurate however, is a whole different challenge. Hands are by far the most difficult.
Let's talk about the projects that have stayed with you. Are there any?
A few projects come to mind. I remember Kachho Gadulo (Little Gypsy), my graduation short film, for the team dynamic and the joy of experimenting. We were three students in our final year, still learning the ropes and were able to create a fantastical vision, buoyed by our youthful optimism, naivety and a few sleepless nights. The hard work we put in for over a year was made sweeter by the wonderful film festival run we had. Presenting and traveling with the short across the world was truly memorable.
My first job was working as a lighting artist in a large production setup. The hours were long, but once again the energy on the floor was palpable. Over 250 artists working in tandem to create a blockbuster T.V. series. Indianama is an annual event created by Animal, that celebrates the modern Indian aesthetic. In the 2019 edition, 52 artists reimagined our country using speculative history. From working on the concept and curation, to the final artworks and exhibition, the entire process was a special experience.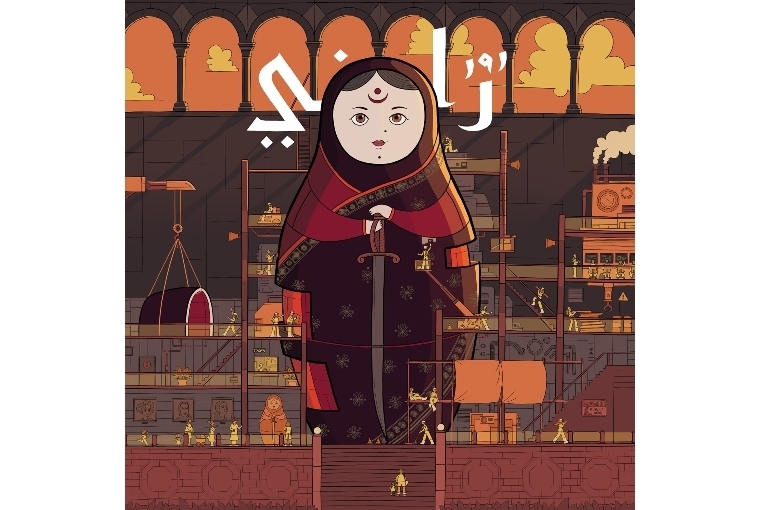 Do you think that Indian audiences aren't willing to pay good money for good animation unless there's a commercial brand attached to it? What do you think the audience wants?
Animation in India is still quite nascent as compared to the design, advertising and fine art worlds, and is going through various steps of evolution. There was a long phase of following trends, before it started finding its own identity and voice. The likes of Studio Eeksaurus have been frontrunners and the prominence of indie artists has already begun to shine through, with good quality stories and production across formats — commercials, music videos and shorts. As artists, there's always a tug of war between sticking to what audiences are used to and pushing boundaries. The radical of today is the mundane of tomorrow. The trick lies in trusting audiences and creating what's true to you.
Lastly, what are you working on currently?
I recently created the new mascot for Keventers. Highlighting the legacy of this iconic brand, the mascot is based on a classic inking style and design that's reminiscent of early cartoons and comics. There are some exciting projects around this that I can't reveal too much about at the moment. I've been writing more since March of this year. I'm working on a couple of ideas that are still in their early stages, like reminiscing short stories based on childhood memories, that I'd like to develop into a comic book and a collection of fantasy fiction stories. Contemporary synth-pop music has been keeping me running throughout this WFH experience. I've been hooked to Belarusian band Molchat Doma, and a fan-art video inspired by their groove is also in the works.
Text
Hansika Lohani Mehtani