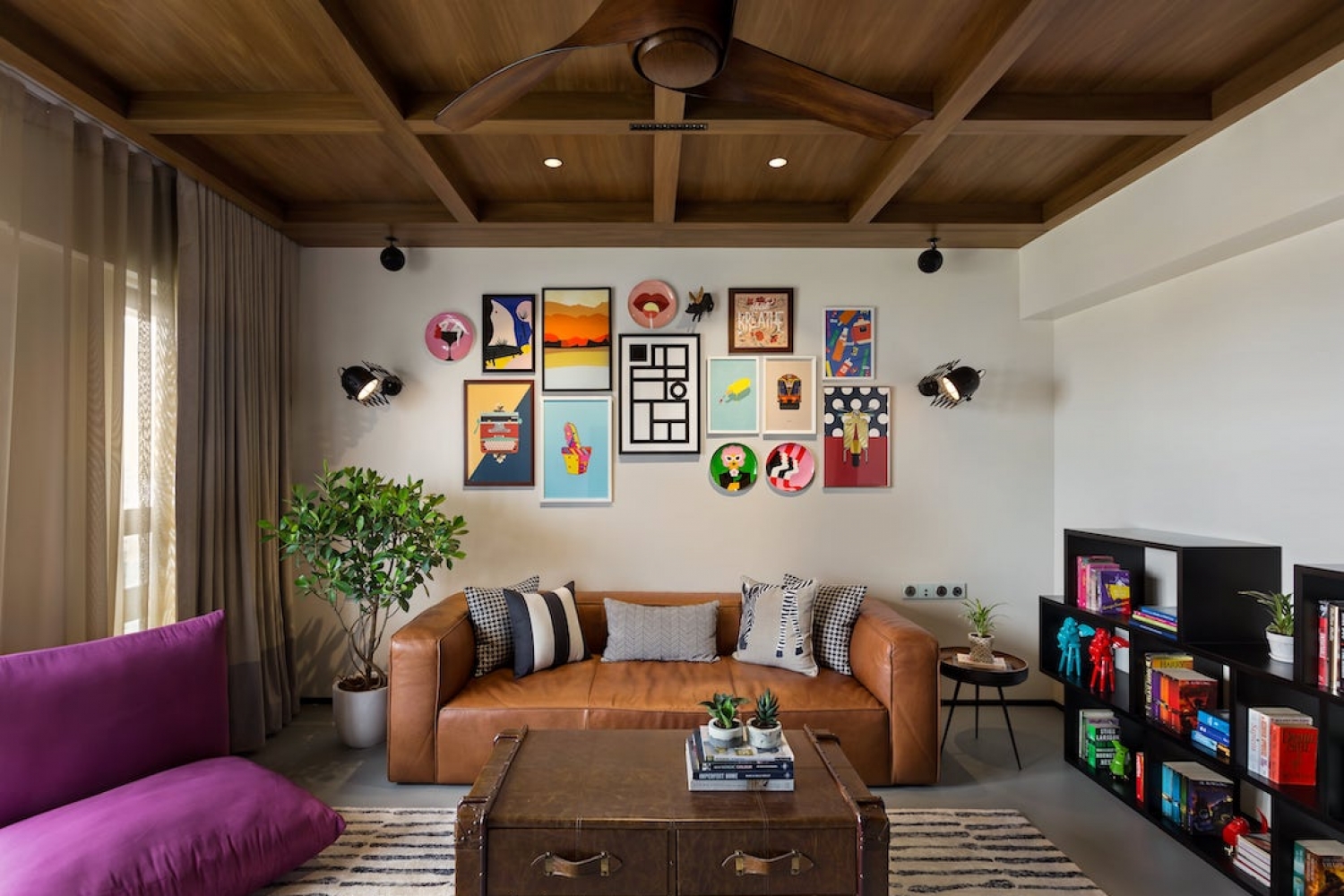 Disha Bhavsar and Shivani Ajmera, the award-winning founders and lead interior designers of Quirk Studio, an avant-garde interior design firm based in Mumbai, founded their practice in 2013. Disha and Shivani have one of the most heart-warming stories of finding their calling while working together in a publication house. Their philosophies resonated with each other's in terms of design and they decided to take the plunge towards entrepreneurship with Quirk Studio. Innovative and experimental, the firm's design sensibilities best exemplify the notion of bespoke concepts. Each creation is unique in its expression, yet uniformly vibrant and flamboyant, all grounded in their belief that design is a reflection of the users and the context.
We're in conversation with Disha and Shivani about their practice and more.
Tell us a little about yourselves and what led you towards Quirk Studio?
Disha: I was surrounded by creative people who continued to inspire me as I grew up. Especially my aunt, who practised as an interior designer and has been a significant influence on me. This led me to pursue Interior Design as my undergraduate degree, after which I went on to pursue a Masters in Design Management at the Winchester School of Arts, University of Southampton.
Shivani: I have an undergraduate degree in advertising and happened to get the opportunity to design my cousin's room. This opened a whole new world for me, and I discovered the potential of interior design as a profession and business, which led me to undertake a formal design course in Italy. Both Disha and I were colleagues at a leading publication house. While working closely at one such event, we had a chance conversation about our future goals that coincidentally aligned with each other. We translated our rapport to a partnership and took a leap of faith that is Quirk Studio.
How do Disha and Shivani work together?
Disha: Our design sensibilities are more or less aligned with each other, which makes work fun. Apart from that, we started as colleagues and became partners because of the ease and comfort with each other. Hence, we are aware of each other's temperament and share a great working camaraderie.
What is your approach towards design? Possible to deconstruct your practice?
Shivani: The creative element of the design fraternity has always appealed to the two of us. We admire minimalistic and clutter-free spaces that weave a wholesome narrative and resonates with its context and its inhabitants. For us at Quirk Studio, each project is an exciting challenge where we study the context, discover the personalities of the people who will occupy it and manifest that intangibility into an aesthetically pleasing and functionally sound space.
L: Image- Kuber Shah
R: Image- Pulkit Sehgal
How do you balance functionality with aesthetics?
Disha: Today, functionality is an imperative aspect of any space. In fact, when all of us have been restricted to our homes, the importance of functionality was more realised and pronounced. Adapting and embedding this need into our design philosophy, we aspire to find simplicity in clutter and create spaces that inspire, thereby designing balanced spaces weaved in individualistic narratives.
What role does sustainability play in your blueprint?
Shivani: We resonate with the thought that sustainability is the need of the hour and try to contribute to it in small ways. We mind our carbon footprints, try to reuse materials, strive to reduce wastage and are conscious of any kind of demolition work. Apart from that, we use materials like bamboo, cane and wicker in various elements of designs like headboards, furniture pieces, et cetera. Having said that, a big proportion of sustainability in our work is dependent on the client and their choices.
Finally, what's coming up next?
Disha: We are working on a bunch of residential and commercial projects spread across India and even internationally in London, and extremely excited about how those are turning out. Apart from these, we recently handed over actor Anushka Ranjan and Aditya Seal's home in Mumbai and will be rolling out images soon, which has us all elated.
Text Unnati Saini
Date 10-02-2022