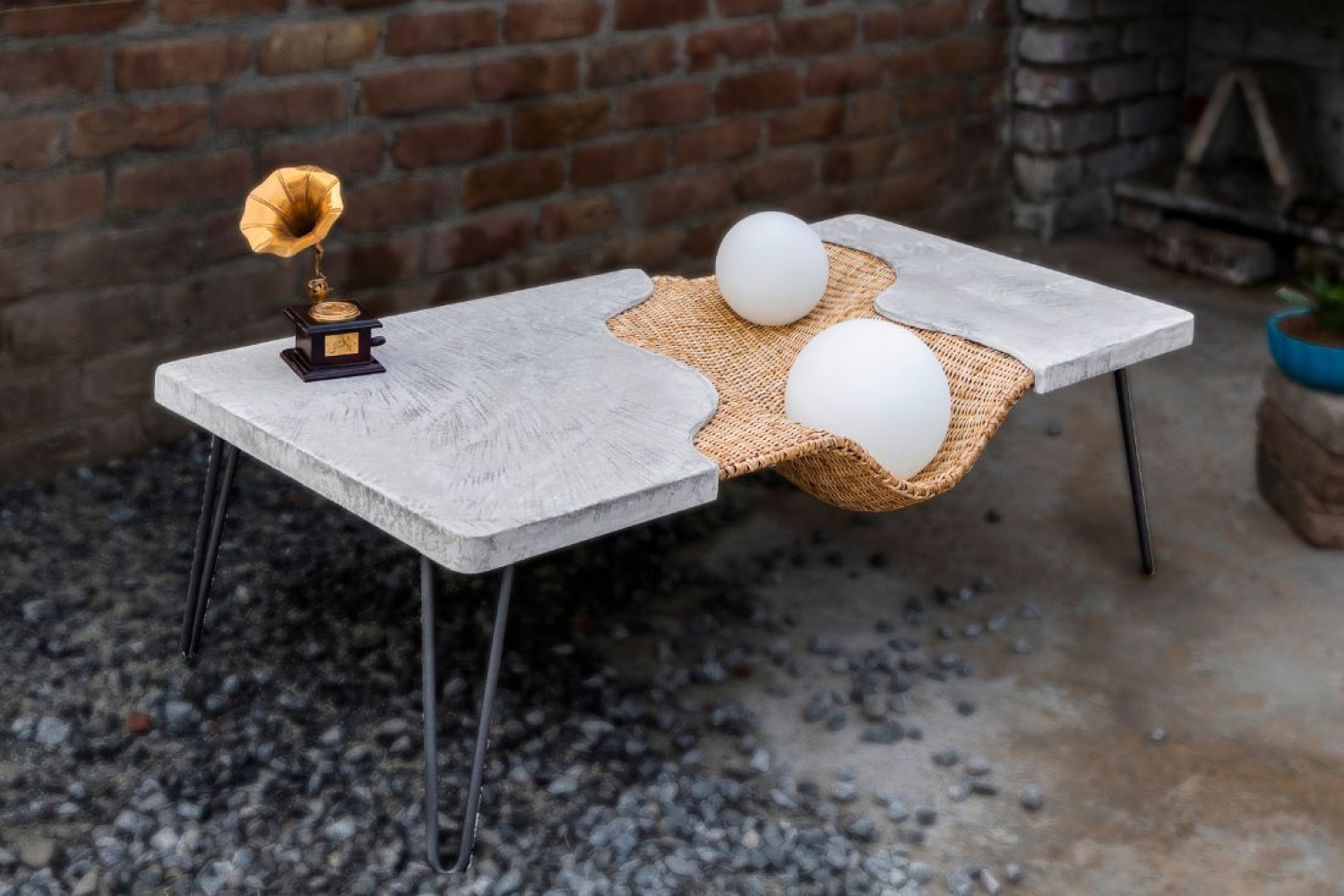 Sculptural Furniture of Vakr Studio
With a design that appeals to our eyes, furniture is mostly seen as something functional. But what if we looked at furniture with a more artistic eye? Sculpture furniture is a concept that puts intense aesthetics and dramatic flair to your average furniture. To explore furniture beyond its functions, the Delhi-based furniture design studio, Vakr, has been conceptualising and producing customised bespoke luxury handcrafted products that blur the line between furniture, art and sculpture. Established by Nehat Vij and Devyani Gupta, Vakr is a unique experimental design studio that blends modern tech with traditional craftsmanship to sculptural furniture. To understand more about the sculputural furniture and Vakr's unique taste, we had a coversation with its founder, Devyani Gupta.

Tell us how the idea of establishing a sculpture furniture brand came into being.
Vakr Studio was conceived with an intent to connect various disciplines, including art, culture, science and technology, to usher in something new and exciting within a design discipline — in our case, the furniture design industry. The idea stemmed from the fact that, as designers, we wanted to push boundaries, look beyond the established horizon, and understand how far two or more seemingly different concepts, like sculpture and furniture, could come together and create an entirely new design vocabulary. In essence, the brand is driven by curiosity, exploration, and innovation while acknowledging the histories around our own art and cultural traditions and how best to support them. Our artisans have always been innovators through centuries, and we see ours elves as part of that continuing, living design and craftsmanship tradition.

Why does Vakr try to break from the utilitarian idea of furniture and use the laws of physics?
The discourse about 'form follows function'/'function follows form' has existed since the 1970s. Both are important; the key is to balance both notions. Utilitarian forms in product design have dominated the industry for two reasons — mass production, as a maximum number of people can use it & conforms to most spaces. Secondly, it is considered an efficient design and helps standardise other products within the area. This approach has resulted in stagnant, repetitive, and mass-produced products needing more contextual connections to a place, its art, cultural and technological evolution. Here at Vakr, we bring design, technique and innovation to the forefront. Every piece is an amalgamation of handcrafted techniques and computer-aided technology, and each piece varies from its counterpart.

Laws of physics establish various aspects of the design process, from the shape, form and derivation to the reason for selecting specific materials that guide the product's final use. We use the principles of physics from conception through to execution. For instance, our 'Suspended Square End table' is a square form supported only at three edges. The product's uniqueness lies in the balance achieved through counterweights. The form also guides the materiality of the product in this case.
How do you ensure minimum waste during manufacturing?
At Vakr, we value taking the time to design, reflect, and create something meaningful, carefully considering every aspect of the design process rather than rushing the creative process. Slow design connects like-minded creators and unites a diverse community of designers, artisans, and local craftsmen to foster a creative economy independent from mass production. At Vakr Studio, we prioritise quality over quantity, creating a small number of high-quality products rather than mass-producing items, thereby valuing originality and uniqueness over trends. We hope this allows us to be part of the movement towards a zero-waste lifestyle for our customers.

Tell us about your latest series, Lehar.
The Lehar Series is an excellent example of art, traditional craftsmanship and science coming together, to create a series that evokes something new as a design exploration. It is a series inspired by the shapes and forms derived from flexible membranes and structures when weight/pressure is applied to them. In this series, the designs are a reinterpretation of how the form yields, morphing the structure to a stable point within the overall layout while maintaining a balance between aesthetics and functionality.

What's next for Vakr?
We are excited to launch two new collections and are currently workingion developing and producing a new line of products. Namiti is a collection that seamlessl weaves together the timeless harmony of wood and rattan. Drawing from the same contour language as the Lehar series, this collection showcases the perpetual charm of reclaimed wood and the artistry of rattan. Anvaya redefines materiality by exploring the synergy between brass and concrete, encompassing both modern geometrical patterns and the intricate Warli art form.

Words Paridhi Badgotri
Date 19.08.2023