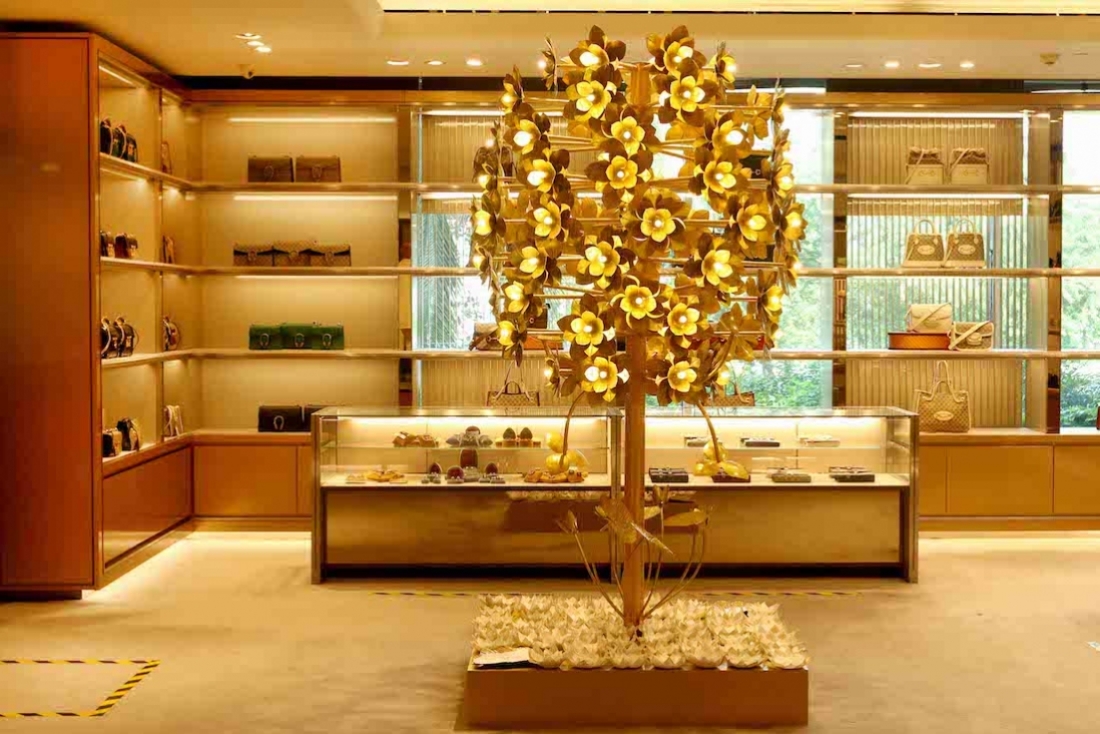 'Brightening up lives with creativity and exploration,' co-founder of December Design Studio, Siddharth Chaturvedi, lets us in on the narrative he veers towards while telling stories through design.
Let's start from the very beginning, when did you realise the importance of design?
For as long as I can remember, I have been intrigued by colours, patterns and spaces. Organising, re-organising and forever wondering how I could improve my immediate surroundings. On another level, it was the world of stories in which I loved existing. Stories that my grandmother narrated, folktales, books and cinema, especially those Russian fairytale books that we all remember, with detailed illustrations. So even before I could understand what design was, I was already living in this world that I wanted to create for myself, and later for everyone else. This parallel existence continued as I went on to study Architecture and later Graphic Design. I wanted to tell stories through spaces, and create spaces that had a narrative. This led me to scenography, spatial design, installation art and graphic design.
When and how did you conceive December Design Studio?
December Design Studio started in 2010, when I partnered with my friend and batchmate from NID, Abhilasha Krishnamurthy, a graphic and textile designer and a master of material exploration. The aim was to brighten up our lives with 'creativity and exploration'. The studio is named after the dreamy month we love and it is secretly an ode to the Snow Queen. Our Dr. Jekyll and Mr. Hyde existence continues in our practice — while we may be designing installations, spaces and ambiences during one half of the year, we could be making patterns, exploring materials, working with brands or simply illustrating in the other half. The synergy of ideas and vision between you and the people you work with is important, and the ability to stretch the scope of work and limits, to explore just a little bit more than expected. Over the years we have been associated with creating spatial experiences and installations for cultural organisations, museums, events, airports, malls, retail brands, embassies, institutions and individual patrons.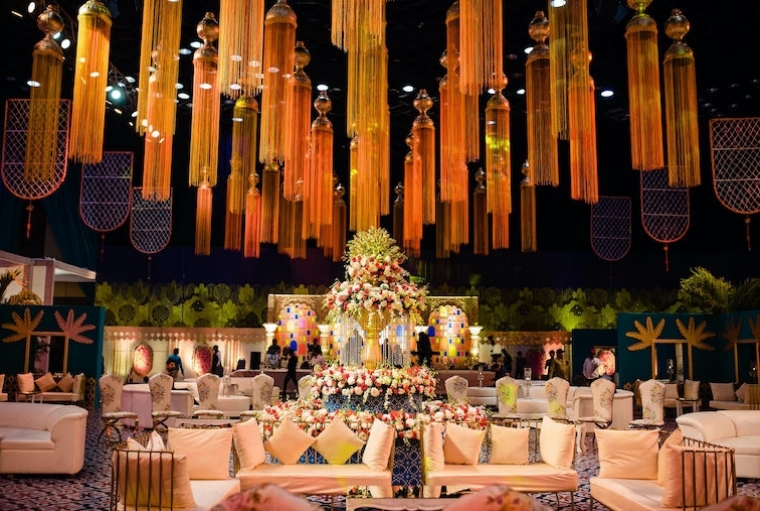 What kind of stories do you like to tell through December Design Studio?
With a strong belief that magic does occur in our everyday lives, our work exists between fantasy and reality, drama and detail, mythology and folklore, craft and contemporary. Our work is a translation of stories from our culture and history, into design moments that are set in the current context. Our work is inspired by our folk tales, mythology, Indian visual culture and architecture. We like to bring in nature — trees, flowers, foliage, animals and birds — into our works with different craft techniques and a play of scale. We also love exploring innovative storytelling techniques, media and materials, visual styles, information design techniques, and base it on strong cultural understanding. Design is a continuous process of having a creative dialogue with the immediate environment, clients, patrons, all stakeholders, and finally, the end user or the audience.
What kind of work do you gravitate towards?
Our collaborations are based on the relationship we share with organisations and individuals. Over the years, they have followed our work, known our approach and are actively involved with us in the creative process. We work closely with them to come up with a concept, and then we explore the medium of expression. The expression could be in the form of packaging or store interiors, an art commission or designing an event. It is beautiful to have a canvas that is vast. Subconsciously, we take on projects which challenge us and give us the scope to explore and experiment. We have been fortunate enough to find people, collaborators and patrons, who have given us such space and have trusted us to invest in it.
What have been some of your most exciting collaborations?
While rebranding the apparel brand Kilol, we took inspiration from the Royal Palace Gardens, saheliyon ki badi, and tried to bring that feel into their stores and communication. On the other hand, we looked at the good old playing cards and the whole aspect of the play between the King, the Queen and the Jack, while developing the identity for an intimate personal care products brand OiHoi. Earlier this year, we converted almost 80,000 square feet of space into a three-dimensional miniature painting, for an event in Hyderabad, where one could experience the painting by physically being in one. However, one of the most special collaborations came up this festive season, with Gucci.

For Diwali you created The Wishing Tree for Gucci — how did this collaboration happen?
Gucci commissioned us for a special Diwali installation for all their stores, pan-India. Maneka and the team at Gucci had a beautiful idea of creating something warm and joyous for all their patrons this festive season. We worked together on the concept of The Wishing Tree, spreading the message of positivity and celebration. The installation encourages the viewer to leave behind a wish in a pond, nourishing the tree to receive a blessing in the form of a lotus, also a symbol of Goddess Lakshmi. The idea was to create an interactive and celebratory piece, wherein the audience not only gets to be a part of the moment, but can also take away a joyous memory.
What was the inspiration behind the tree? Can you deconstruct the process for us?
The Wishing Tree is a stylised interpretation of the Kalpavriksha, the wish-fulfilling divine tree standing amidst a lotus pond, according to our mythology. Its metallic flowers and luminous features — referencing its mythological description — represent the hopes that emerge during the festival season, and the handmade paper flowers bring to mind a message of purity.
Lastly, as an artist, what are your views on the role of design in our daily lives?
Today, there is a very fine line between art, design, technology or any other form of creative expression. It is the intent and the final experience that defines any of these expressions. Design has moved on from the days of problem solving and communication. It is being defined everyday, even as we speak. For me, it is an act of creating a moment that can be cherished as a fond memory. It is a process, or a series of well-defined orchestrated steps, meant to achieve a greater vision. We are spoilt for choice in terms of medium, media, materials and technology, which makes you discover new forms of expression. However, that vision, that spark, is always needed to spearhead any design experience.