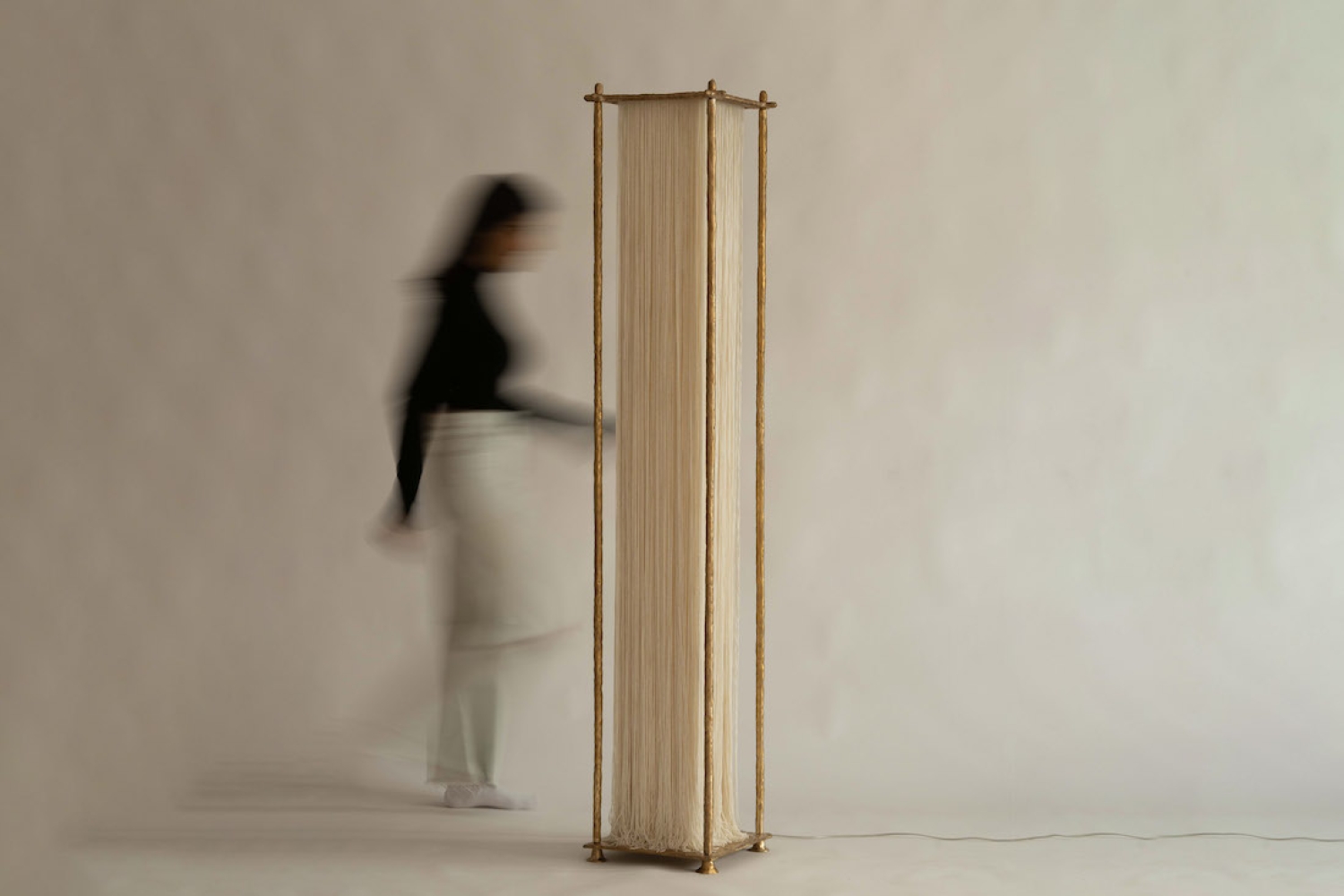 Co-founder Aman Bhayana of the design studio Stem, grew up with an innate urge to sketch and play around with colours. Art and design became his outlet for expressing his thoughts. He eventually found his way into a design school, and his connection with the discipline was immediate. Aman explains, "My training as an interior designer has helped me to work with different scales, from huge spaces to very small objects. I further expanded my exposure in design through a post graduate program in Milan, where I had the chance to work with the most renowned and talented designers. I learnt the persistence that is required to achieve simplicity, while not losing personality." He believes every object and space they design, addresses an underlying thought that they communicate to their user. For him, Stem sits right at the intersection of art and design, which is where he truly feels free as well.
For Sugandhi Mehrotra, the other half of the practice, the idea of design revolves around spatial context. She grew up in a house with a huge courtyard and started associating spaces with memories. She adds, "I felt there is so much I can do to an interior setting that would enhance a certain experience. I went on to study interior design and worked with some very prominent interior designers in Delhi." Her experience led her to collaborating with Aman for Stem. We're in conversation with the duo, who let us in on the practice, their process and more.
What is it that Stem stands for?
Stem is an Indian product design studio that focuses on creating contemporary products for modern living. The name 'Stem', tells about our connection with nature, and an ever evolving experience, invested in once and nurtured by the user, will continue to grow even after the initial making. Our brand focuses on conscious living and is committed to sustainability. We have implemented various initiatives to reduce its environmental impact, from the use of recyclable materials to reducing production processes.
Stem's minimalist design philosophy also contributes to its sustainability efforts. By focusing on creating products that are both functional and beautiful, the brand ensures that its products have a long lifespan and are less likely to be discarded. The brand's products are designed to be timeless, meaning that they will remain relevant and stylish for years to come.
How would you say you and Sugandhi work together?
We feel the ideas, have long talks about them, try to see it through different viewpoints, we try to express our thought processes to each other and then work to simplify them, and in between those conversations, beautiful objects take form. She has a great eye towards art and design, and sees right through the details. I am more of a hands-on person who finds joy in physically interacting with materials.
Take us through your creative process.
We intend to industrialise craft. We enjoy natural materials and the handmade nature of things. We enjoy the process so much that we wish to showcase our products raw. I feel it is almost a metaphor in terms of how our flaws make us more human, the products inherit this lifelike quality when they are treated the same way. In our studio, little ideas take the form of deep and heavy discussions. We dive deep into the concepts and extract them through models of clay, cardboard, foam, or anything that feels like the best medium. These explorations, along with tons of research, somewhat become beautiful objects that we wish should last forever.
How easy/difficult is it to find the balance between functionality and aesthetic?
Functionality has to be the core of any design project. We as designers take up the challenge to see how far we can push boundaries with aesthetics without losing the function. In our recent collection, we designed a chair that feels sculptural and is intended to initiate a conversation. It is designed as a playful element in a very sophisticated space. One might approach the chair more consciously, yet we made sure it is equally comfortable and holds a great posture as you sit on it.
Ultimately, finding the balance between functionality and aesthetics is a creative challenge that requires a deep understanding of design principles, user behaviour, and project constraints. However, with careful planning, collaboration, and iteration, it is possible to create designs that are both beautiful and functional.
Finally, what's coming up next for the practice?
Currently, we are exploring various metal casting techniques and crafts through contemporary designed products. The possibilities are endless, and we feel like little kids in a chocolate factory. For our next launch we are working on a collection of lighting products.
Words Unnati Saini
Date 20-03-2023