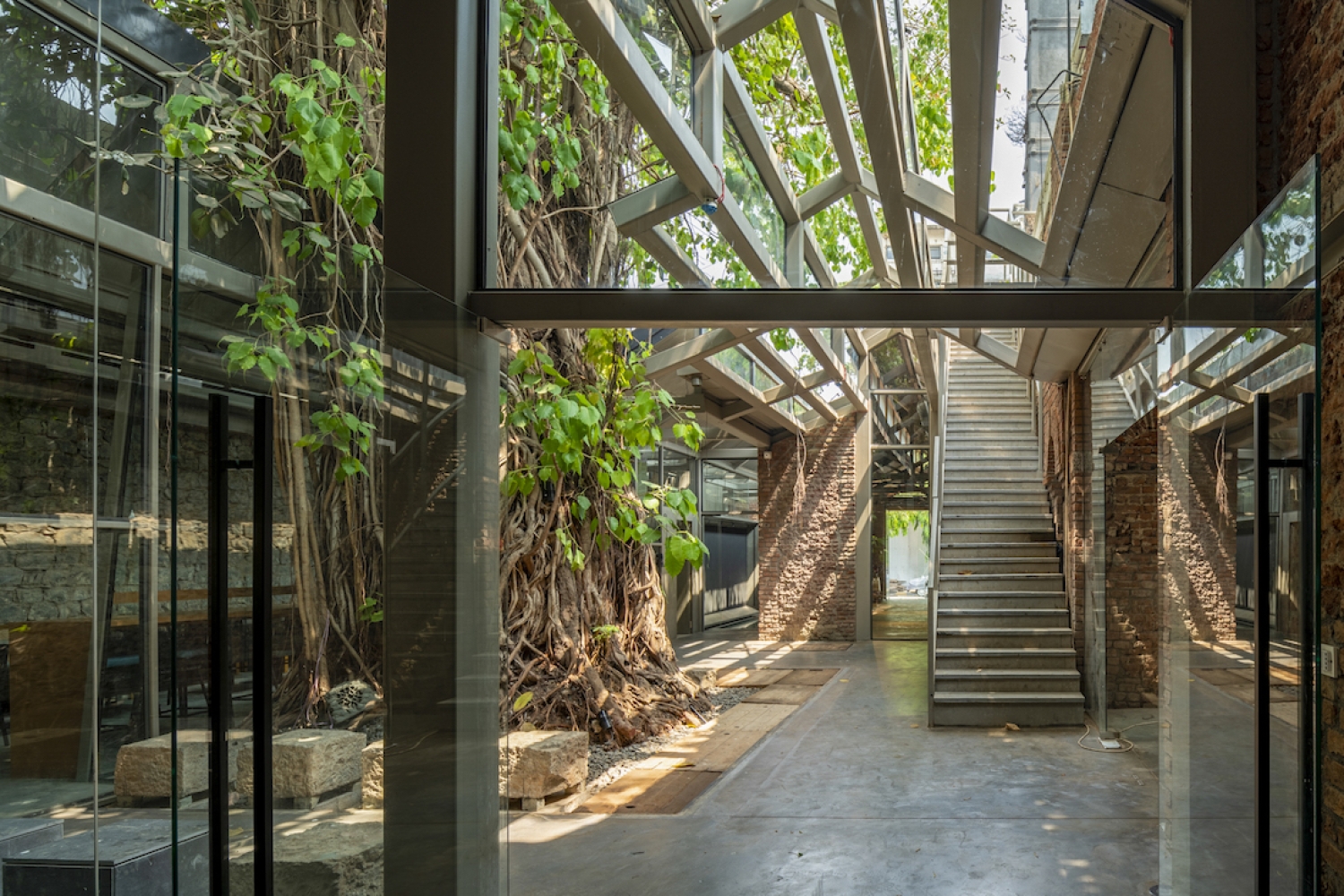 The Independence Project: Celebrating the Open Mind
IFBE is hosting their first annual Independence Day exhibition called The Independence Project. Situated in Mumbai's oldest dockyards in Ballard Estate, IFBE has been revamped into a space that blends its past and the future. In honour of India's 75th year of freedom and independence, the space will host an extensive program from 15 - 20 August 2022. Starting this year, every year the Independence project will serve as a crucible for torchbearers of openness, inclusivity, and unfettered thinking.
The space will launch the six-day celebration with a photography exhibition titled freedom looks good on you by Aqui Thami x The Dharavi Art Room. The show exhibits a series of original, specially commissioned photographs made by seven talented young artists – the first ones in their families to go to college and to experience Mumbai outside of Dharavi everyday. Evocative and unexpected, the images will be available for sale, with all proceeds going towards the Dharavi Art Room.
The exciting Independence Day programme of events will include artists, filmmakers, doctors, dancers and theatre performers over the course of the exhibition. This will include the following ticketed and free events:
Voices of Freedom, a film installation by The Citizen's Archive of India | 6PM onwards, 15-20 August

freedom looks good on you, an exhibition by Acqui Thami x Dharavi Art Room | 6PM onwards, 15-20 August

Swavidhan: Hum Log, an inter-disciplinary musical performance by Kavish Seth | 7:30PM, 15 August

Unlocking Vitality, a breath workshop by Dr. Shailendra Chaubey. Registration is here. (https://linktr.ee/ifbe.space) | 8AM - 9AM, 16 -18 August

A Paradigm Shift, curated by Khushboo Ranka of India Docs. Film screenings of An Insignificant Man by Khushboo Ranka and Vinay Shukla (11AM), About Love by Archana Phadke (1PM), Cities of Sleep by Shaunak Sen (2:45PM), Placebo by Abhay Kumar (4:15PM) and A Rifle and A Bag by Arya Rothe Isabella Rinaldi and Cristina Hanes (6PM) followed by a panel discussion in the evening | 11AM onwards, 16 August

Unstitched Echoes of Movement: Blurring Lines Between Movement and Body, dance performances curated by Gauri Sharma Tripathi and Aaron Fernandes. Registration on Insider | 6PM, 17-18 August

A Movement and Awareness Workshop titled Embodied Writing conducted by artist Diya Naidu. Registration on Insider | 10 AM, 18 August

Aaeen, a play by The Company Theatre. Registration on Insider | 7PM, 19 and 20 August

The Independence Project ticketed events are available here. (https://insider.in/go/the-independence-project-2022). For more information on the foundation please visit ifbe.space (http://ifbe.space/) or follow them on social media @ifbe.space (https://www.instagram.com/ifbe.space/)
Address: 10-12, Calicut Road, Ballard Estate, Fort, Mumbai, Maharashtra 400001
Hours: 10AM - 7PM, Free Entry.

Date 15-08-2022