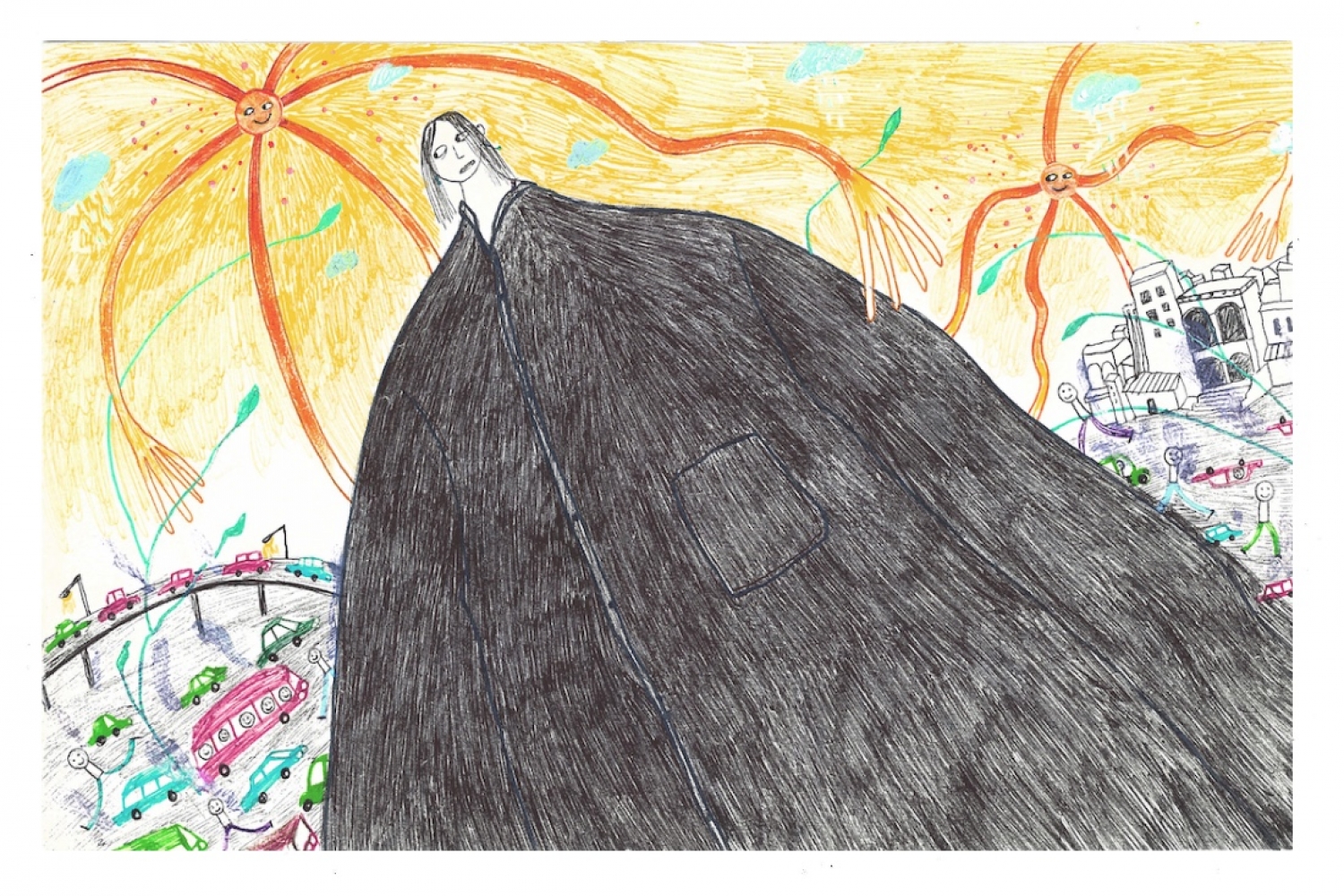 Upasana Mehndiratta's art is dominated by oddly-shaped characters. Some have extraordinarily big hands while others have really long legs. Upasana mostly uses 'distortion' for 'emotional effect'. 'Sometimes I only retain and exaggerate the parts that are most basic to the character and eliminate everything else. I think it also springs from my self-conscious behaviour, it's like I'm observing myself sitting or standing a certain way. Drawing is my way of silently accepting and admiring these peculiarities,' she tells us.
Her first picture book, The Visitor, traced the story of a man and a strange blue creature that visits him on a lazy afternoon. It follows him through his house and through the woods, until he finally befriends it. She has now illustrated two more picture books called On Mondays I Want to Hide and A Very Busy Year, commissioned by Pratham Books.
We spoke to her to know more about her design journey.
Let's talk about your beginnings.
I used to like drawing as a kid. I remember in school, the last few pages of my notebooks used to be filled with doodles. I had some exposure to art because my sister would paint, but I hardly knew anything about design until I went to Srishti.
How did your time at Srishti enrich your voice as a designer?
I didn't have strong aspirations about becoming an artist or a designer. Just the thought of living away from home, in a new city, was exciting for me. At Srishti, I got introduced to a lot of new contexts wherein I could apply my skills. I realised I was interested in illustration, picture books and comics.
When and how does inspiration strike?
I think for me, inspiration mostly comes from boredom. I turn to drawing when I feel dissatisfied with things happening around me. I feel that drawing helps me get over that feeling momentarily.
For Restricted Fixations zine Issue 6- Echoes, 2021
As an illustrator, what kind of themes do you find yourself gravitating towards?
I like themes that depict mixed and conflicting emotions. I have found myself drawn more towards existentially melancholic themes. Also, open-endedness is something I really enjoy in a piece of work.
Which medium are you most comfortable with?
I'm most comfortable with pen and paper. I think mainly because it's convenient and does not need any preparation, I like that spontaneity. I like using black ballpoint pens.
What's next for you? Are there any interesting projects in the pipeline?
I recently illustrated a set of two books written by Shabnam Minwalla, published by Pratham Books. I have had a few visuals in my head for quite some time that can be developed into a short narrative, I hope that it can be translated into a picture book someday.
Text Hansika Lohani Mehtani
Date 24-12-2021