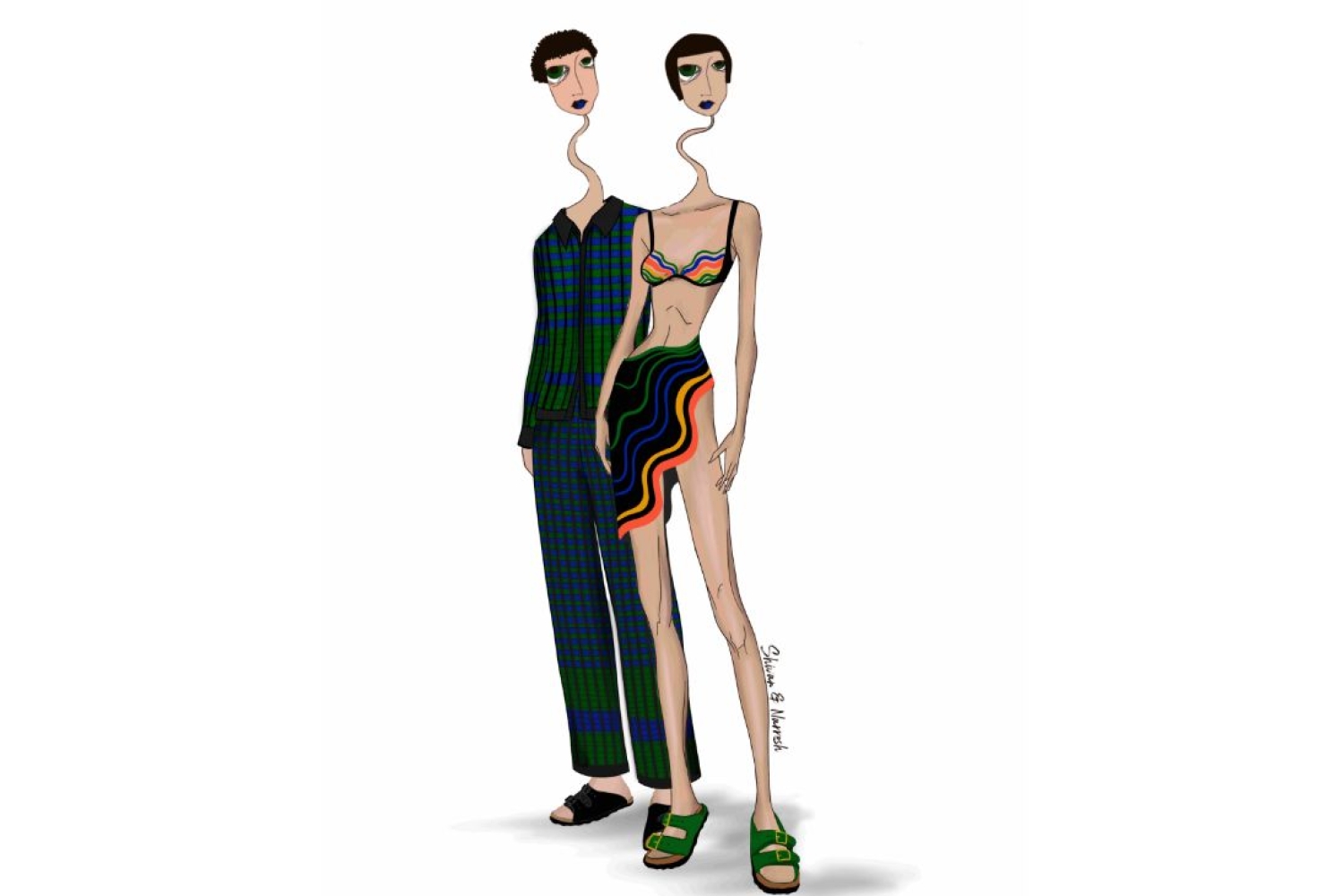 A Sneak Peak into the Lakmé Fashion Week x FDCI
The stage is set, the models poised, and the spotlight beckons the talented designers who will redefine the fashion narrative with their remarkable collections. Lakmé Fashion Week in collaboration with the Fashion Design Council of India 2023 has opened its curtains in Delhi. This grand event is not just about garments; it's a celebration of individuality, a reflection of cultural diversity, and a glimpse into the future of fashion. We explore the showcases of five celebrated designers who will continue to redefine the fashion narrative with their remarkable collections.

Core by Amit Aggarwal
Amit Aggarwal's foray into luxury Pret with Core is an invitation to rediscover the elegance in simplicity, serving as a reminder that life's most profound elements often reside at its core. The collection features effortlessly wearable, impeccably crafted luxury separates that prioritize functionality and carry the designer's distinctive touch. Core presents a versatile array of garments, meticulously created from upcycled materials and opulent fabrics, ranging from flowing silks to sumptuous cottons and rubberized textiles that evoke an aquatic sensibility for the wearer. Encompassing shirts, tops, capes, and structured jackets, the pieces exemplify Amit Aggarwal's signature approach to fashion construction. The collection embraces gender fluid styles, suitable for both men and women, and offers real clothing tailored for the requirements of modern living, catering to aspirational wardrobes.
Grounded in Nature by Shivan & Narresh
Shivan & Narresh's ready-to-wear collection, Suomi Series finds its roots in the designers' recent sojourn to Finland. During their travels, Shivan & Narresh did an immersive dive into Suomi culture, which sparked the genesis of three iconic prints: Saun, Leviland and Aurorays. The collection is a collaboration with the iconic footwear brand, Birkenstock and is titled Grounded in Nature. Audiences will witness a curated assortment of some of Birkenstock's most beloved styles, reimagined in fresh materials, colors and textures, paired with Shivan & Narresh's garments.
Body Language by Abraham & Thakore
Their showcase will feature refreshingly unique styles for the urban Indian, with a design philosophy deeply entrenched in the yin-yang tenets of marrying polarities to create harmony. In a world seemingly immersed in a communication revolution, Abraham & Thakore's collection delves into the intricacies of modern communication, set against the backdrop of a rapidly evolving digital landscape where technologies like ChatGPT and emojis are shaping the way we interact. 'Body Language' is an artistic endeavour that transcends linguistic boundaries. In a predominantly black and white palette, numbers coexist harmoniously with alphabets, forging a syncretic language of their own. The collection showcases a remarkable fusion of playful typography, meticulously crafted through various techniques such as ikat, ajrakh, brocades, badla, sequin, and fine laser cut work.
Cuckoo & Co. by Pero
Péro will unveil its latest collection, a kaleidoscopic carnival of creativity set in a world where being different is the only norm. Aptly named Cuckoo & Co.; the collection's offering will be a celebration of misfits, eccentrics, and the outrageously unique. Drawing inspiration from the bygone era of the 1930s, where conformity reigned supreme, Cuckoo & Co. will boldly defy expectations with garments and textiles saturated in vivid colors, deep-tones, psychedelic flowers, and unruly stripes. The collection promises to be a visual feast as floral motifs, medallions, and geometric forms come alive in 3D through crochet, laser-cut fabrics, beadwork, stumpwork, patchwork, appliqué, and cutwork. Jackets, skirts, shirts, and more, crafted from hand-woven Mashru, silk, cotton, and pure wool, showcase a fusion of gingham checks, bold stripes, prints, and color blocking.


Words Platform Desk
Date 11.10.2023