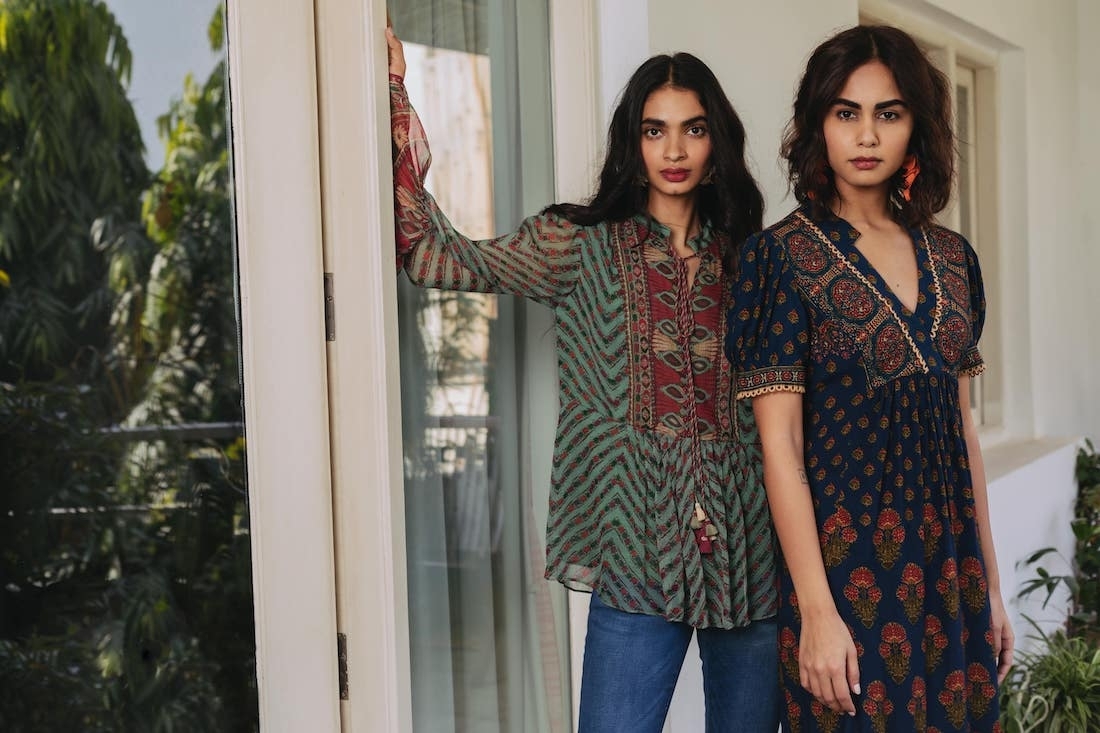 A second-generation entrepreneur, Amrish Kumar has constantly challenged to grow a largely 'boutique' business, [circa 1971] into a highly successful, pan-India women's apparel company with brands spanning global fashion, Indian contemporary and Indian couture brands. First came Label Ritu Kumar, a western wear brand which marked the beginning of the move into mainstream fashion. Next Amrish decided to modernise and expand the legacy product line into two different brands for pret and couture. And now he's created aarke by Ritu Kumar—a brand with Indian wear sensibilities that will bridge the gap between designer wear and accessible price points. we touched base with him to know more about aarke and the future of Ritu Kumar.

It was in the early 2000s, when you quit banking to become the new face of Ritu Kumar by creating Label. How would you summarise your journey so far? And how has your design philosophy and sensibility evolved over the years?
The journey has been great so far. I have had my share of learnings and challenges. Over the years, I have come to understand and know our audience well and this has helped us grow our business into a pan India women's apparel company.
There is RI, Ritu Kumar, Label and now aarke, what is the difference between them?
I was actively involved in the launch of Label and now aarké. With aarké we aim to reach a more varied audience for whom design & quality, along with price sensitivity is at the core of their shopping. All the brands are positioned differently and have their own ecosystem to grow. At Ritu Kumar, we have constantly worked with different fabrics, techniques and silhouettes. For aarké, palettes are dictated seasonally so it is not one palette that will continue forever. However, the brand will retain the aesthetics of the parent company.
Define the aarké woman for us.
An aarké woman for us means – one that lives in the moment and is yet rooted in Indian sensibilities, is a multi-tasker, and someone who does not shy away from her preferences of what she wears. Aarke is for any woman who wants affordable designer wear for occasions in her daily life. The collection is the epitome of comfort, elegance, and timelessness, that translates to the versatility of the brand. With a diverse range of breezy, light and comfortable daily wear, aarké is targeting every woman who lives in the moment
Art is design is fashion...lines between genres are blurring. What are your thoughts on the same?
The lines between art & fashion have always been blurry, and both have known to take inspiration from each other through every decade when we have seen fashion evolution.
How difficult is it to deal with this new normal for the brand with Covid19? What is the situation like on your label's end when it comes to textile workers?
It has been an ongoing journey where no 2 days are similar. We have kept our strategies agile and equipped our teams to work from anywhere should situations arise. We are constantly supporting our textile workers and ensuring they are not impacted in any way.
What is it that inspires you now in the present moment as opposed to when you started the label a decade ago? Where do you see the brand in the coming decade?
The women today are opinionated and know what they want despite being flooded with options. Currently, the mid segment market for women is a large segment. And the shift to online medium has made a significant impact, especially with the younger demographic. Further, we can see an exponential growth in consumers willing to buy comfortable clothing.
Text Hansika Lohani Mehtani
Date 28-04-2021