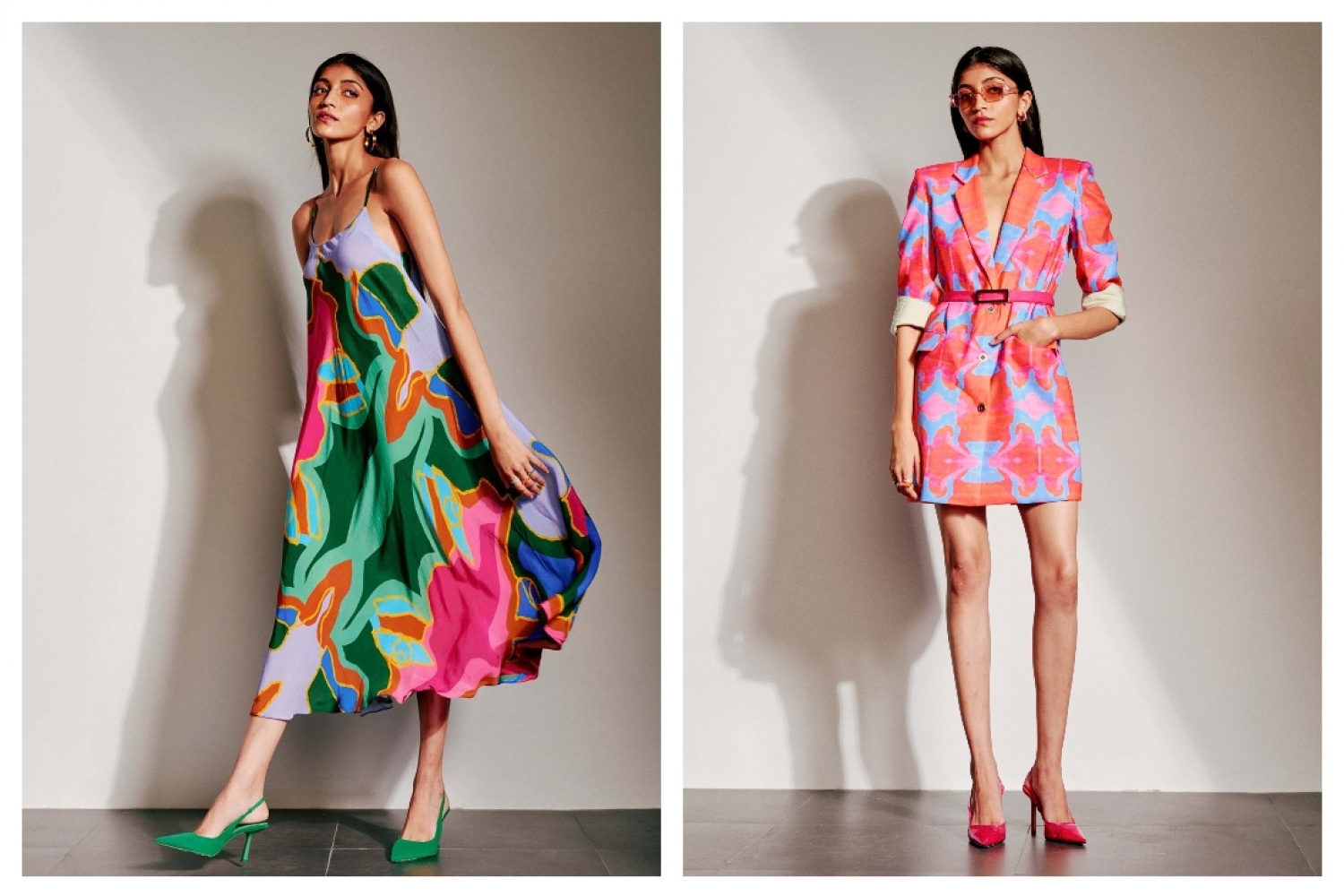 Founder of the label Advait, Advaitha Ravishankar recalls stumbling upon the website of the iconic fashion school, Central Saint Martins as a child, and since then making it her mission to get a degree from there. Artistically inclined all through her formative years, Advaitha knew fashion was her true calling and the correct medium to express herself. Below, the designer tells us all about her eclectic label:
The Label
Advait was something that was supposed to materialise years down the line, but after graduating, I figured why not just start and see where it takes me? I noticed a gap in the market when it came to prints, there were a lot of florals and stripes and paisleys, but nothing abstract or more artistically-focused. Over time, I figured that people want something different and if I have the capacity to create something like that and also enjoy the process, then there would be nothing like it. I tried playing it safe initially but I guess people know what you're really good at and at what you're not!
The Inspiration
I'm inspired by the most random objects. I find concepts hard to translate through art, so anything visual and tangible is always more relatable. I used to enjoy painting a lot of still lifes, so that's sort of taken its own form as I've grown older. I find drawing everyday objects the most enjoyable, seeing how they can be interpreted in various ways just by changing the scale or medium is an incredibly enjoyable process.
The Process
On my phone, I have an archive of images of random objects I've come across. I start off by picking a couple objects and drawing them over and over using different mediums, from digital to oil pastels and gouache. I then scan these out, tear them apart, collage them back together and paint out the gaps. These then become my final prints which I digitise and print on fabrics. This process is repeated over and over until I have a set of prints that I'm satisfied with, and every time I think of coming up with a new collection of prints, I always refer back to the 'archive'.
Sustainability and Beyond
I think it makes more sense to call ourselves conscious, rather than sustainable. We very consciously take decisions on our fabrics, processes, and our mediums of sales, but sustainability has a lot more to it. We do make use of regenerated fabric like Cupro and Tencel but I don't believe it's enough if we just use sustainable materials. We try our best to be as mindful as possible, utilise our resources in a more efficient way and collaborate with people who have a similar outlook on things. Everything great has its own downside. A medium such as screen printing for example is an amazing, tactile process, however it requires a lot of water. For us, it has always been about making better choices within our reach and ethics. It doesn't need to be as complicated as it is made to seem, but I think just making a conscious effort is crucial.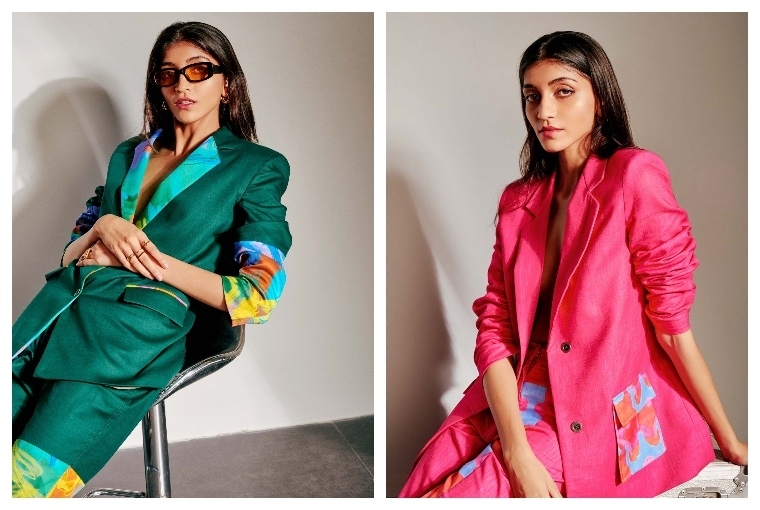 The Fashion of Now
Fashion is very personal and I believe it should continue to remain the same, that's when there's innovation and art involved. However, I also don't think there should be hard and fast rules of how fashion should look like or whom it should cater to. It can be a form of expression or just something that's seen as a practical need, and they're both great things.
Text Unnati Saini
Date 23-12-2021