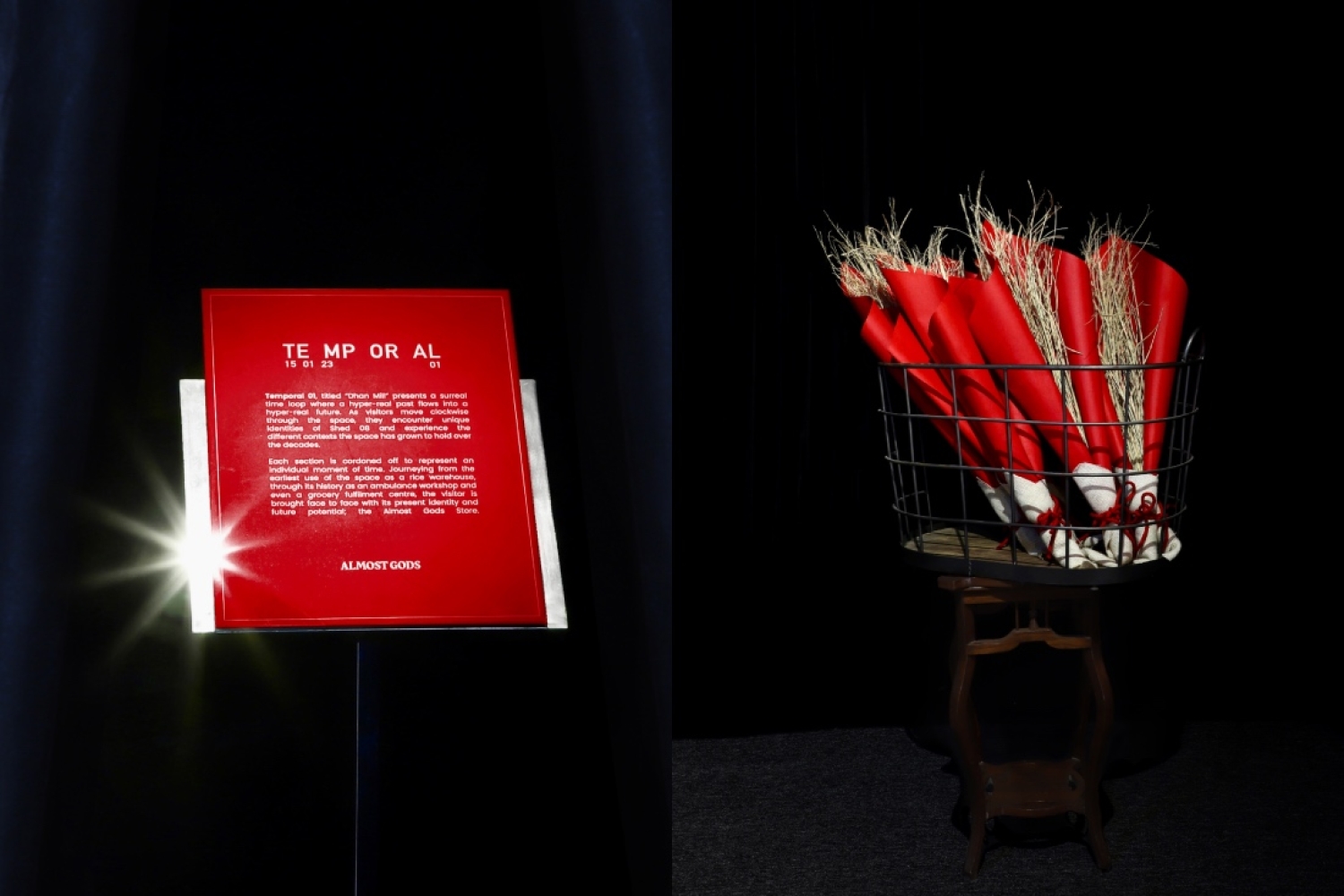 Almost Gods: Temporal Projects
Label Almost Gods embarks on an ambitious project called Temporal Projects. It aims to create hyper-real environments that push the boundaries of what is possible in the physical realm. The first of these projects is Dhan Mill, which explores the history and imagined future of a space that was originally built as a rice warehouse.
Visitors experience a surreal time loop as they move clockwise through the space, encountering unique identities of Shed 08 and the different contexts it has held over the decades. Each section of the space is cordoned off to represent a specific moment in time, taking visitors on a journey from the earliest days of the warehouse, through its history as an ambulance workshop, and ultimately, to its present identity as a retail environment with a hyper-real future, where all possibilities converge.
Almost Gods' approach goes beyond the traditional retail experience, creating a space that is not only functional but is also stunning and thought-provoking, with visual elements that point to an interwoven and shared experience.
Words Nandini Chand
Date 26-01-2023