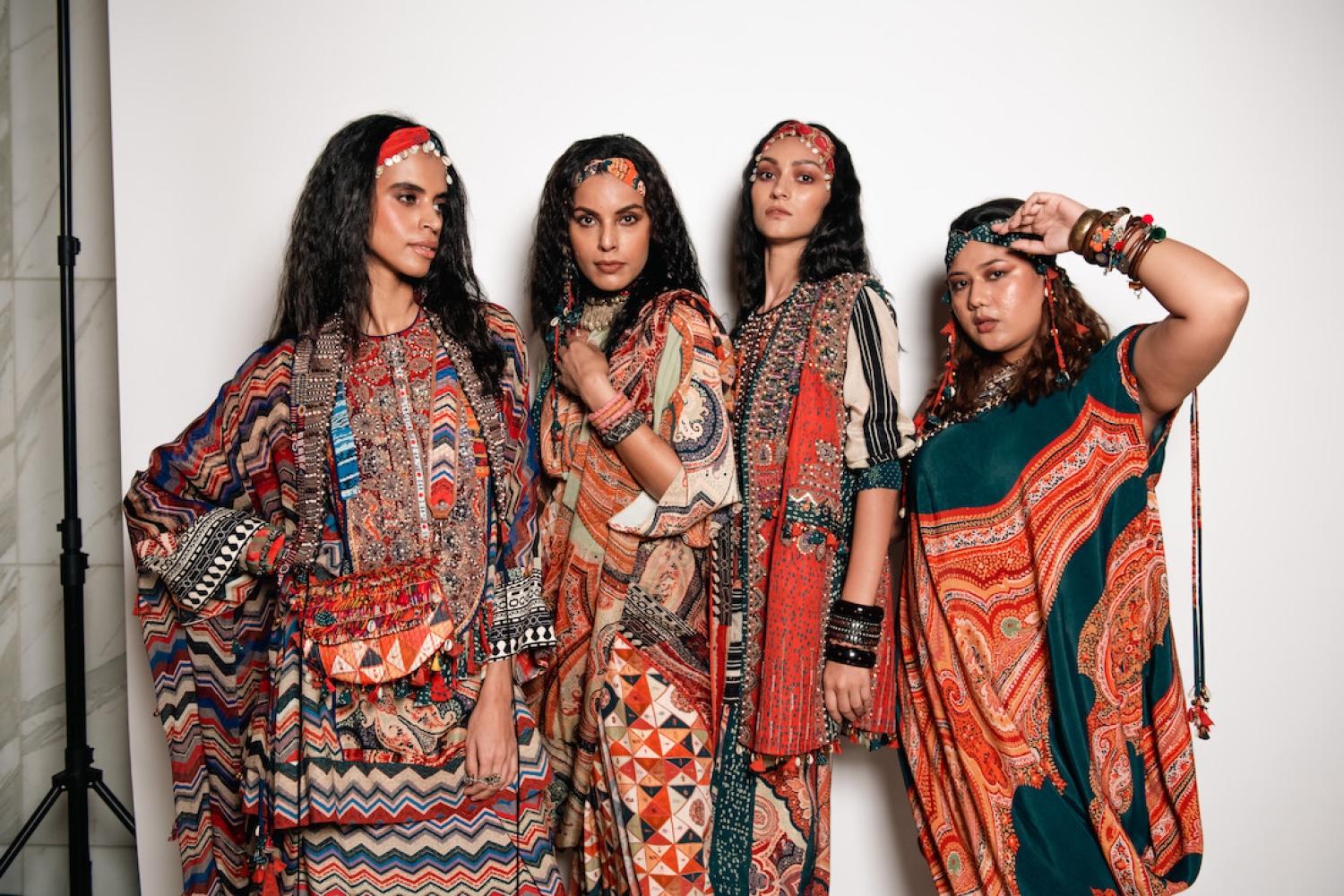 Founder of his eponymous label, Aseem Kapoor is not only an alumni of the NIFT, but has also accumulated about fifteen years of experience in the industry. Previous head of design at Tarun Tahiliani and Tanera, he started his label merely a year and a half ago with his co-founder Pooja Haldar, a graduate of Central Saint Martins. Finding inspiration in the tribal way of being, the label's tagline reads 'Think Global, Act Tribal'. Immensely free-spirited yet layered in its language of design, the label's foundation lies in having fun, and operating around asymmetry.
Below, Aseem tells us all about his creative process, inspiration, and more.
The Practice
We believe in making the economy self-sustained instead of hiring people, so rather than just hiring people, we try to make them entrepreneurs. We pay much more to get the same work done, but it helps them scale their businesses — they start feeling like entrepreneurs and take responsibility for their own work. They can decide how much they want to earn. So, one way is a sustainable solution from the economical side.
On the other side, obviously we try to have zero wastage. We try to make a lot of smaller products with our leftover raw materials like accessories, headbands, et cetera. We use every inch of our fabric. The working conditions in the office are first-class. And as the brand is new, we are also learning many more different sustainability practices, which we'll be implementing very soon.
The Process
The collection AMBI, includes digitised prints of hand-painted motifs, printed on natural crepes and mushroom twills, enhanced with print appliqués and spliced with zardozi marori work in zari and gemstones beadwork. The silhouettes spell comfort and don't harp on trends. I don't look at embroideries as a certain type of embroidery or a certain region, I look at embroideries as techniques. There are five to six certain techniques that the entire world follows when it comes to stitches. There's a certain kind of material and the way you use that material, that's all. There are satin stitches, there's aari embroidery, dori embroidery, marodi, zardori — there are so many different techniques we do, and every season we keep changing.
Our embroideries have sometimes been very traditional. We have done marodi work this current season for AMBI collection. Earlier we had done all satin stitches, resham work. So, embroidery is one of the very integral parts of this collection, and our brand. But whenever we do embroidery, it blends in with the garment, so it's not going to be like you're buying an embroidery, you're buying a garment.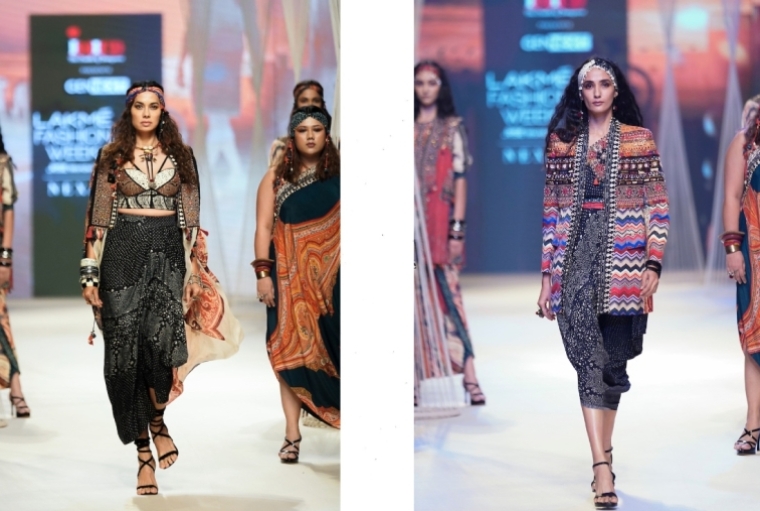 The Fashion of Now
With fashion evolving, I feel design is the one thing that's going to take us all forward as a world. Within India, design and fashion are evolving very fast, and thanks to all the corporates jumping into investing into design, it has really pushed the designers to become entrepreneurs. As both of these giants (designers and corporate investors) come together, the left and the right of the brain come together, and they're going to be unstoppable.
It's recently started happening with Reliance and Aditya Birla, and I think soon, in five years or so, we will see a fabulous world because the designers will have the power, they will have all the ingredients to scale and become global brands. Very soon we're going to see multiple global brands coming out of India which has rarely happened before because of a lack, either of clarity or of funds/capital. But now, the partnering with the giant corporates can solve all the problems. I'll be able to focus on design, and fashion is going to keep growing at a very fast pace.

Text Unnati Saini
Date 24-11-2022