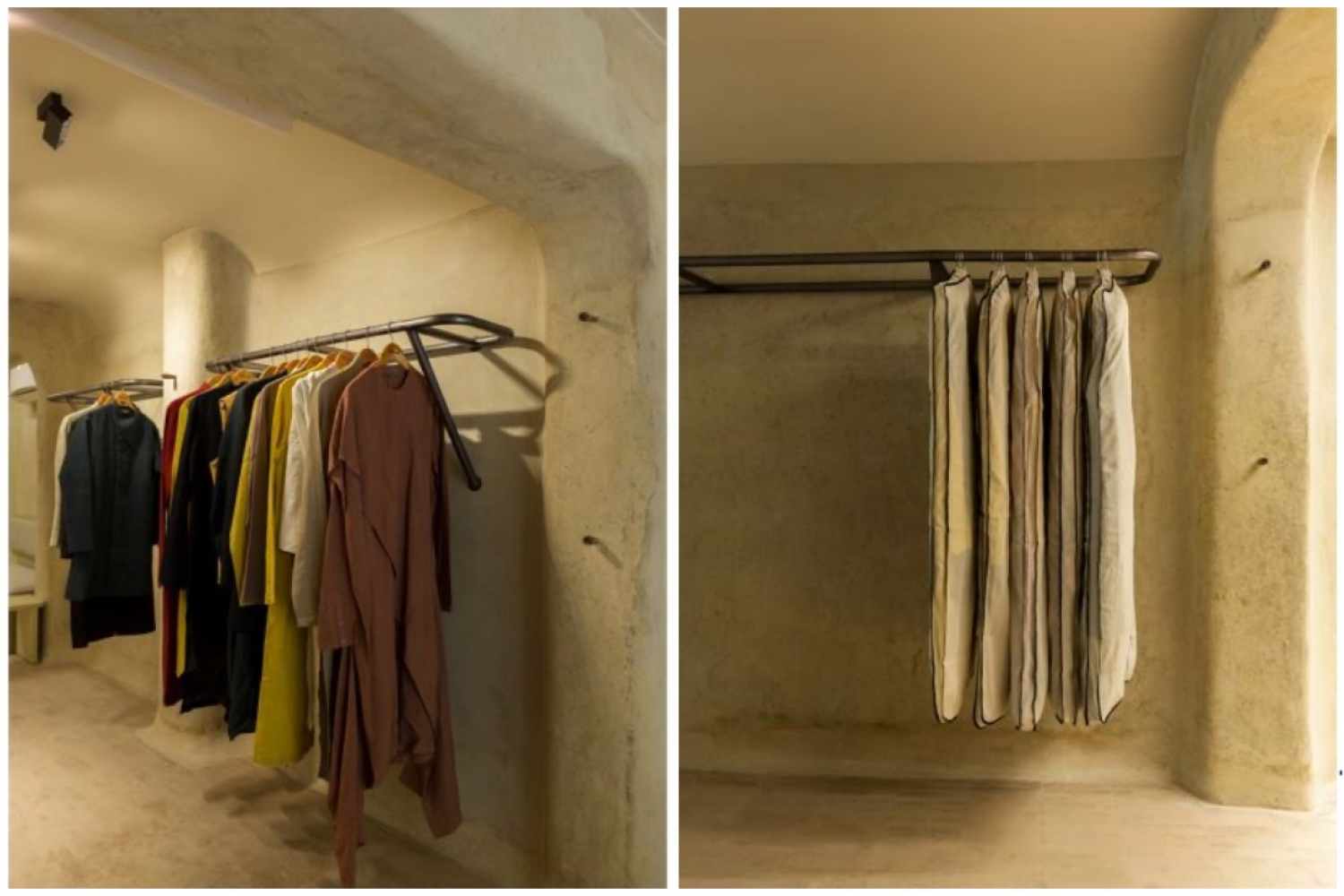 Antar-Agni's Flagship Store
Synonymous with beautiful fabrics in fluid expression and drapes that put the wearer's personality at the core, Antar-Agni is set to launch its first flagship retail store in Delhi's Ladoo Sarai. We got in touch to know more.
How would you summarize your journey in fashion so far?
The journey so far has been completely unexpected and very intriguing. I believe it's only the canvas that has changed over the years while the technique, the effort, and the enthusiasm are just the same. Experimenting with cuts and fabrics has been at the core of the brand and in the process, has also given direction to the overall design language. The way our alternative aesthetic has been received by the people is simply overwhelming.
What was the main inspiration behind your flagship store?
Flowing with the current has never been that exciting for us, which is why we wanted to create a space that reimagines the entire retail experience. The architecture of the store has been designed in a way that it brings in the elements of the natural world to instil a sense of calmness and earthiness echoing through the structure and the sleek furniture. This goes hand in hand with the aesthetics of our brand and was the true inspiration behind bringing this physical space into reality.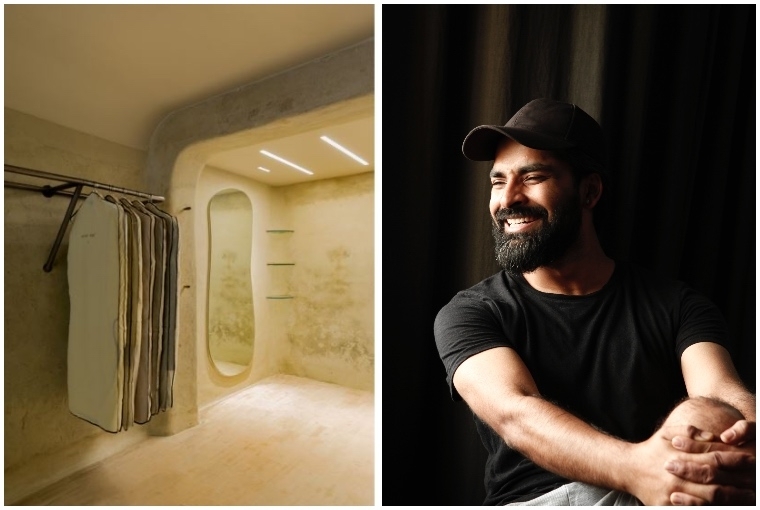 Can you tell us a little about the collection on display at the new store?
At our store, we have our timeless favourites on display, along with some of our festive pieces like a mix of kurta, waistcoats and bandhgalas from our past collections.
Whom did you collaborate with for the design of the store and what were the conversations you had with them?
I had a basic vision of what I wanted for the store so it was mainly putting things in action. Nimisha from The Joint Studio helped us to bring that vision to life.
Can you introduce us more intimately to your own design vision and how it reflects through your new store?
I have always let the fabric speak for itself and architecting its natural ebb and flow to create a conversation with the wearer. As with our garments, this store also draws inspiration from the natural world and brings in a sense of calm expression and fluidity. I wanted the store space to reflect the same and hence we have designed it in a way where there are no edges and the walls flow into each other. All of these choices were made to keep the energy flowing within the space and reject a typically hectic retail experience.
What are you working on currently and what can we look forward to from you?
Super excited about the new festive collection in which we are exploring a whole new side of Antar-Agni. More on this soon.
Text Hansika Lohani Mehtani
Date 13-10-2021