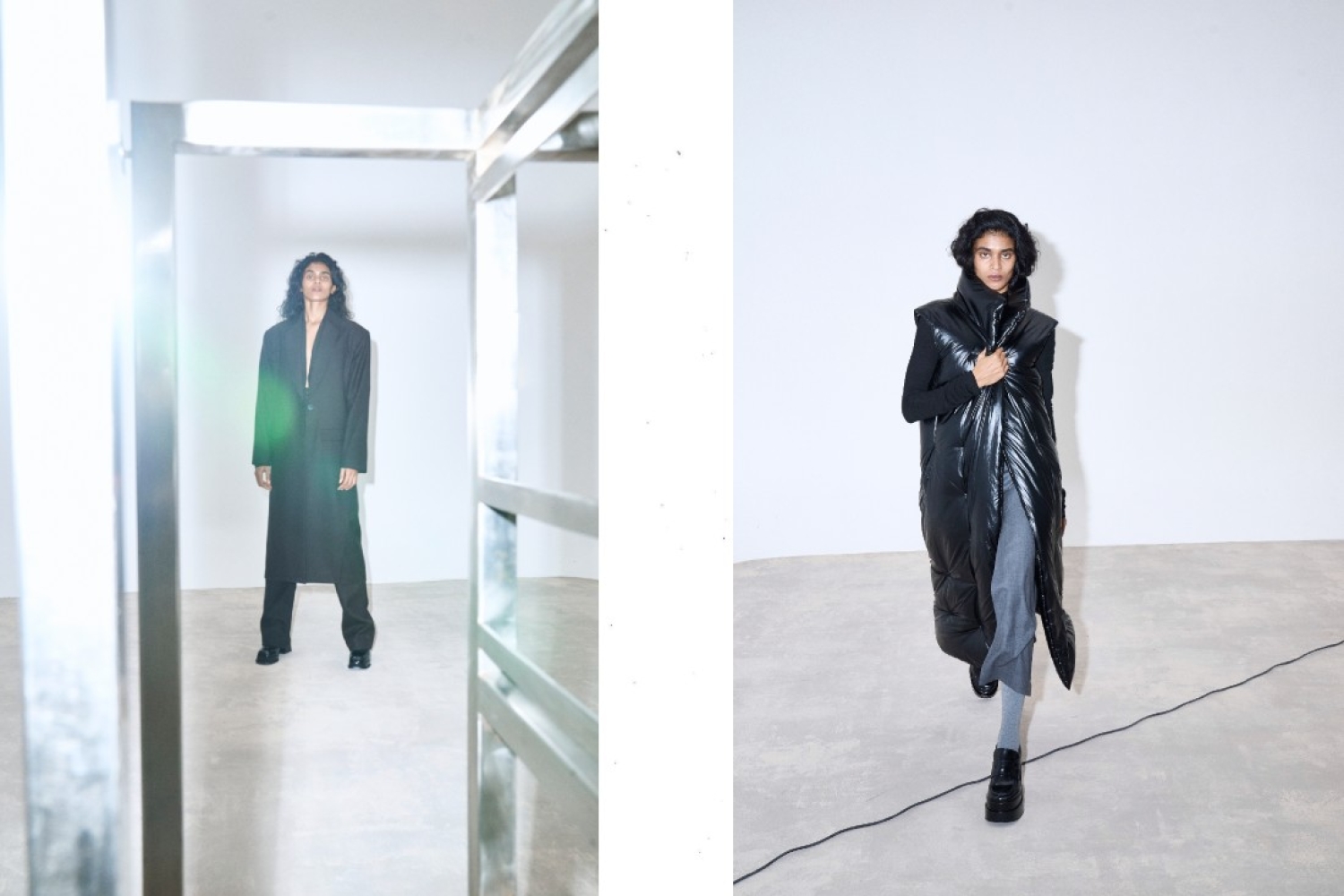 Arunima Sahni of the label Ura, explains her design process as 'fun and creative', but it always begins from an approach of 'practicality'. Garments of Ura further accentuate that thought — minimal designs with an edge. Even the colour palette is muted with earthy tones. But each season, they introduce an injection of colour or texture, while sustaining the overall palette. "We play with our cuts, our volumes, but let our colours remain refined as they take you from season to season," says Arunima. She grew up in Delhi with a family that worked in fashion, so an inclination towards the arts became apparent early on. "I remember the creativity that went into each and every process, whether it was design, fabric weaving or the stitching. In fashion manufacturing, you are exposed to every single detail that goes into making a piece of clothing, and I think having seen that meticulous process has had a huge influence on the way I approach each collection for Ura."
Studying business of fashion
I majored in Fashion Management at the London College of Fashion. During my time there, I learned basically the abc(s) of not only the design aspect of a fashion brand, but also the business side of it. There are just so many aspects to this industry, and this is the time I began to learn about all of them. Also being in a fashion forward city like London helped me gain a lot of first hand experience in the field.
Ura
Ura is essentially that brand that fills all the gaps in your wardrobe. We are the bridge between day to night, we are that staple which stays relevant as the "trends" change, we create value, so that when it comes to you spending on your wardrobe, you curate, not just accumulate. We create classic shapes, but presented in an entirely new context, bridging the gap between formal and casual wear. The name Ura is actually a Sanskrit word. It means from the heart. Ura is my labour of love, something I feel extremely passionate about. Each piece comes from a place of love, ensuring it is adding value to your life.
Fall/Winter'23
Our latest collection, which we are yet to drop for sale, is our FW23. The fabrics range from rich but lightweight wools, to buttery vegan leathers and soft jerseys. We have played a lot with volume and length in this collection — wide shoulders, extra long blazers, ankle length straight dresses. We have introduced tonal three-piece wardrobes, sexiness with sheer fabrics, but all the while keeping Ura's DNA of androgynous dressing.
Influences
Lots of factors work together. I love looking at fashion archives for inspiration. I also love putting together a huge library of fabrics and letting my creativity run wild with colours and textures. Eventually, I start putting together a sort of board in my head and the collection starts to build.

Words Hansika Lohani
Date 06-06-2023