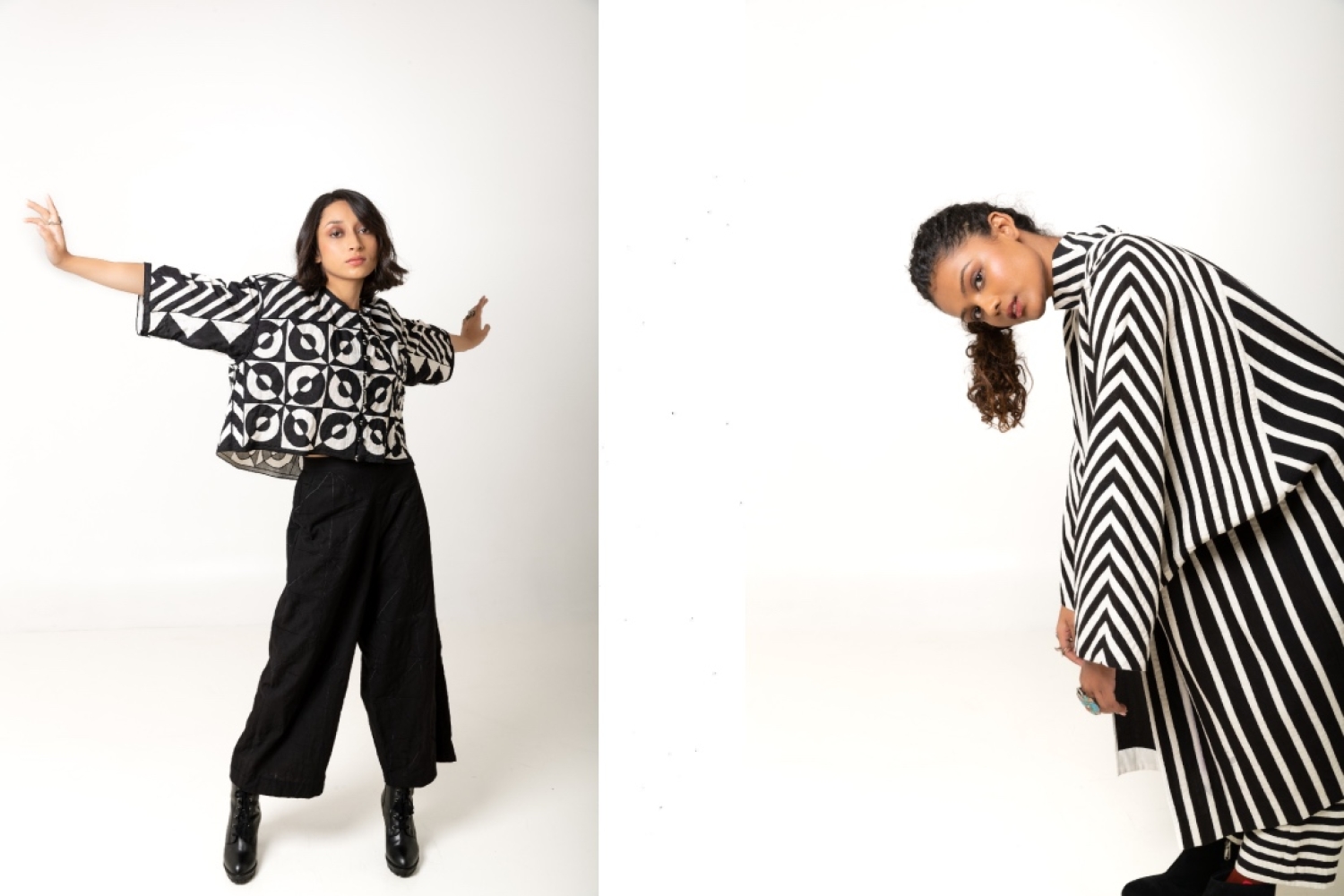 Pune-based, artisanal and handicraft fashion label, Ka-Sha, unveiled their latest capsule collection, Aseem. Using divine architecture and congregational spaces as inspirations, their Autumn capsule weaves in colour-block minimalism with maximalist sacred geometry and hypnotic patterns.
Straying away from autumn's safe and staple solid colours, Ka-Sha has taken the route of experimenting with spellbinding patterns that are pronounced with their colour palette, which rarely goes beyond black, white, and primary hues. This balance of playful patterns, such as fine panelled linework and bold abstract prints, carefully curates a vision derived from the beauty and symbolism present in nature.
Aseem carries with it a charm of spirituality, grounding, and questions about the cosmos. This collection houses reversible inlays, jackets in oversized silhouettes, sharply tailored tunics, tie-dye co-ords, and many other pieces that drive to distinguish themselves in a crowd. The nods to universal energy and uniform patterns make for great style statements.
Text Nandini Chand
Date 01-12-2022