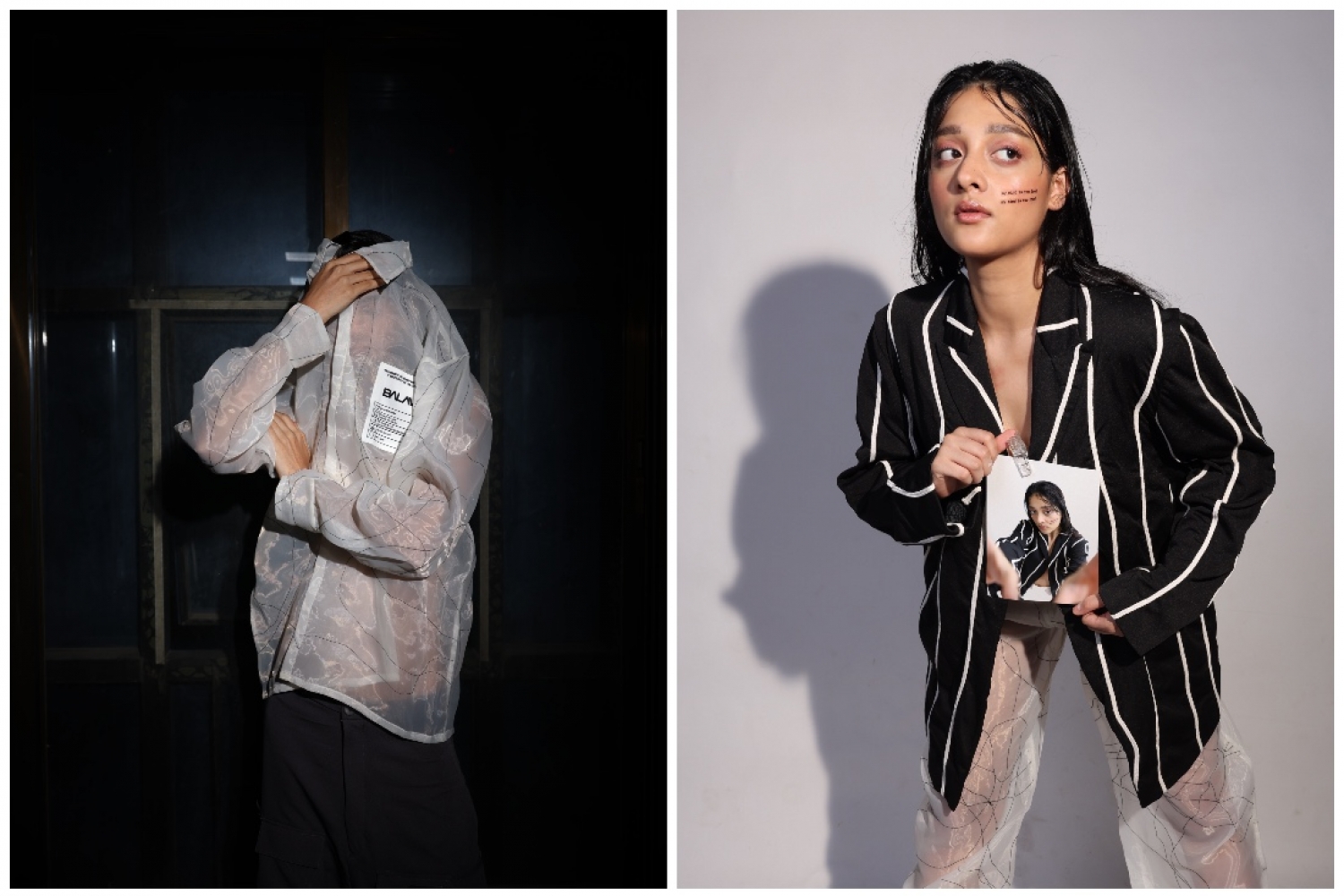 Always intrigued by the idea of dressing people up her own way, founder of the label BALAV, Vaishnavi Bala's interest towards fashion came when her grandma constructed a velvet dress held together with a metal ring! It was rather interesting for her to observe how one can do so much with design and each time the outcome is different. She believes BALAV was born with an aim to normalize experimenting with fashion. They believe in creating a vibe for the consumer rather than indulging in the mundane job of selling products. Clothes are a way of expression for the team and that's where they draw the line. Vaishnavi tells us more about her practice and inspiration down below.
The Inspiration
My inspirations come through from the hustle and bustle around me! I love conceptualizing around my daily life & streets.
The Process
I start with a trend study based on the season, and that plays a huge part in cutting down what I should be doing. Followed by sourcing my fabrics and playing around with them to create manipulations. I love using fabric techniques on my pieces, it just makes it very personal to me. I think once I have my silhouettes, trends and fabrics ready, designing is the most fun part.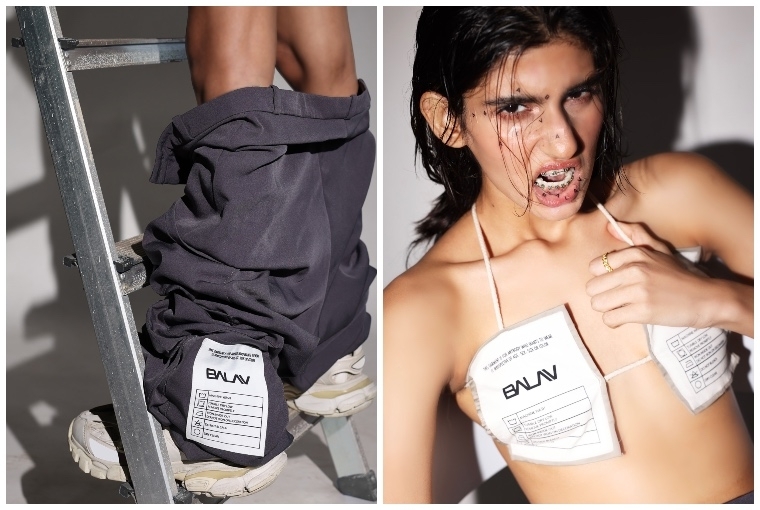 Sustainability and Beyond
Balav recognizes itself as a conscious brand. We believe in upcycling and reusing all our scrap fabric & very recently came up with an upcycled collection. When it comes to our packaging too, we try to be highly conscious and use fabric & corrugated sheets to pack orders. Our leftover fabrics are usually used around our workshop to make iron pillows, pocket bags etc.
The Fashion of Now
Fashion of now really needs to be more adaptable, utilitarian and futuristic. Times are changing and so is lifestyle in general, we need to keep these things in mind with respect to fashion so that these pieces sustain for a longer run.

Text Unnati Saini
Date 18-01-2022