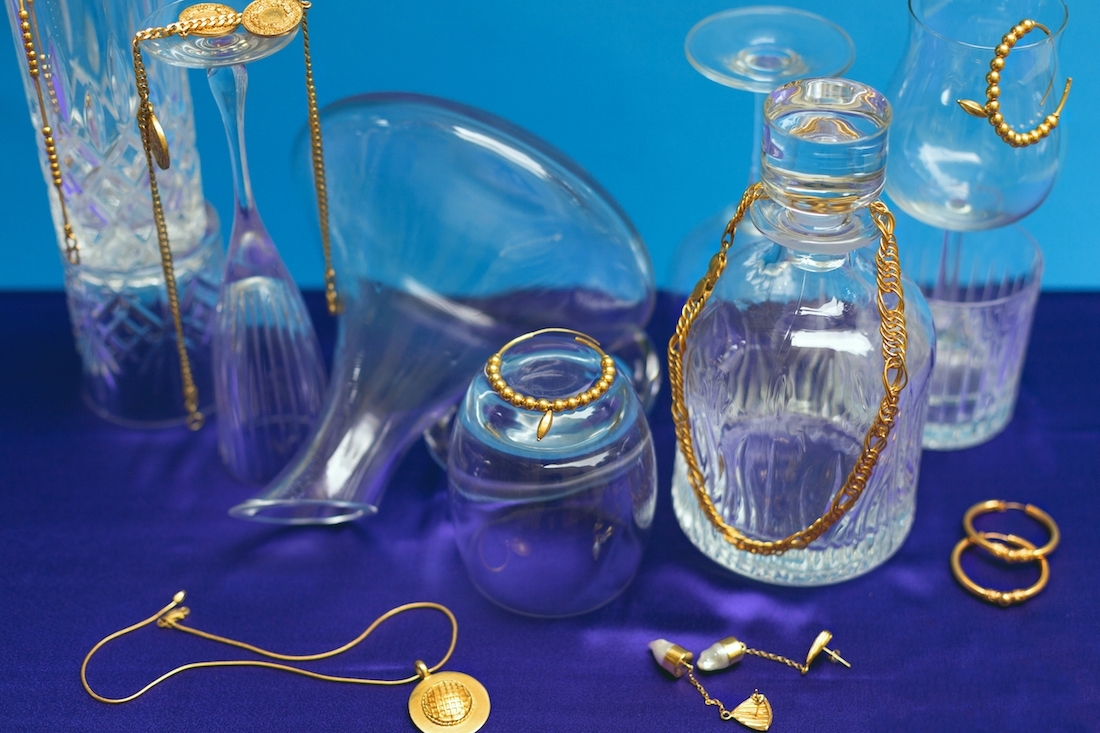 Sharan Chima of BAZI JEWELS describes herself as a third culture kid. Coined by the American sociologist Ruth Useem, the term connotes those children who primarily grow up in a cultural setup foreign to their parents' or vastly different from that of their homeland. Brought up in Hong Kong and now settled in London, Sharan's sense of self has been deeply influenced by this multiplicity of experience and exposure. She adds, 'Being an Indian growing up in these multifaceted cities and societies, there are similarities and differences that I get to live out in my everyday life. I am also deeply fascinated and love Indian culture, from the Himalayan mountains to the magnificent plains in the countryside. My parents were separated when I was quite young, so I used to spend the summer holidays every year in India with my mother and her family, who hail from the foothills of Nainital, Uttarakhand.' This was when she first engaged with the plethora of nomadic and migrant communities in and around the region. Her fascination with their stories eventually found a creative outlet with her own jewellery, BAZI JEWELS.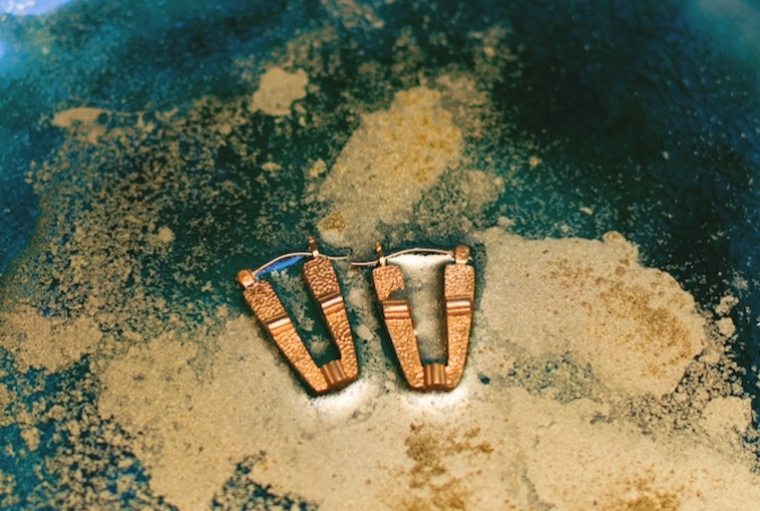 An extension of her own identity, and further inspired by the nomadic lifestyle of indigenous tribes and their assertion of the self amidst the chaos of modernity, BAZI JEWELS was established as an amalgamation of something old and something new. 'I wanted to create something that draws on the rustic and ancient charm of the old world and this cross-cultural melting pot we live in today. The brand is an expression of this creativity and spirit, and celebrates the continuous evolution of us as individuals,' explains Sharan. In an attempt to incorporate the intimacy and beauty of handmade products, the founder gravitated towards jewellery. Currently, the label has a capsule collection with 27 pieces in total, that are all collectables. A minimal take on vintage and tribal styles, the pieces focus on sensuality and harnessing feminine energy.
Talking about the distinct contemporaneity of the pieces, Sharan elucidates, 'I wanted the jewels to have meaning and wisdom for the wearer. Using them in the context of modern day travellers, the jewels provide meaning from ancient wisdom, way of life and rituals, that can resonate with the wearer in the modern day world. Each jewel has a story behind it. The meaning and resonance of that jewel is like a token for their journey.' In terms of their aesthetic, the line is so much more than just mere baubles to be adorned. The pieces encapsulate the history and art of the Bazigar tribe. Each of the pieces has also been branded with the label's antique signature style imprint. The essence of gold flows languorously through the collection, lending a rustic look to the line.
When it comes to her own creative process, she prefers to not complicate how she manages everything. It all begins with sketching whenever inspiration strikes. Whereas when it comes to curating a collection, she binds everything together by deciding on a theme, which forms the basis for each step ahead. For someone who doesn't have an official degree in the arts or fashion, she has learnt everything she knows on her own. She also works closely with the artisans involved and ensures fair trade practices for BAZI JEWELS.
As an individual who strives hard to run an ethical setup, the founder is happy to notice a shift in consumer and designer practices when it comes to sustainability. Over the years, she has seen first hand the appreciation for newer labels that are able to provide handmade products despite the steeper price tag. 'People are willing to buy from independent brands and designers, which is very encouraging and good for creativity. In order to create a sustainable future, we need socio-economic practices from all ends to think about the betterment of all, not just I, and that is when real change will happen. But until then, all steps so far are good signs. I hope we can really slow down our over consumption. Less is more and buy better quality products. Let's improve the standards overall from all aspects. Maybe I am idealistic, time will tell,' describes Sharan.
As the country struggles to find a grip during the second wave of the pandemic, the founder recalls how things weren't easy at all during the initial lockdown. There was a point when the artisans couldn't work at all. However, trying to find some semblance in the current moment, the team continues to operate with their e-commerce shop, following all official guidelines. Since BAZI currently runs with a capsule collection, Sharan is busy sketching to add some new pieces. On a parting note she tells me all about what's next, 'As the restrictions lift and we are able to travel, I will be working to launch new pieces to add to the collections. Hopefully it will be in time for London Fashion Week AW 2021 in September as the BAZI JEWELS designer profile debuted on their online hub, but if not, it will be towards the end of year.'
Text Unnati Saini
Date 08-06-2021