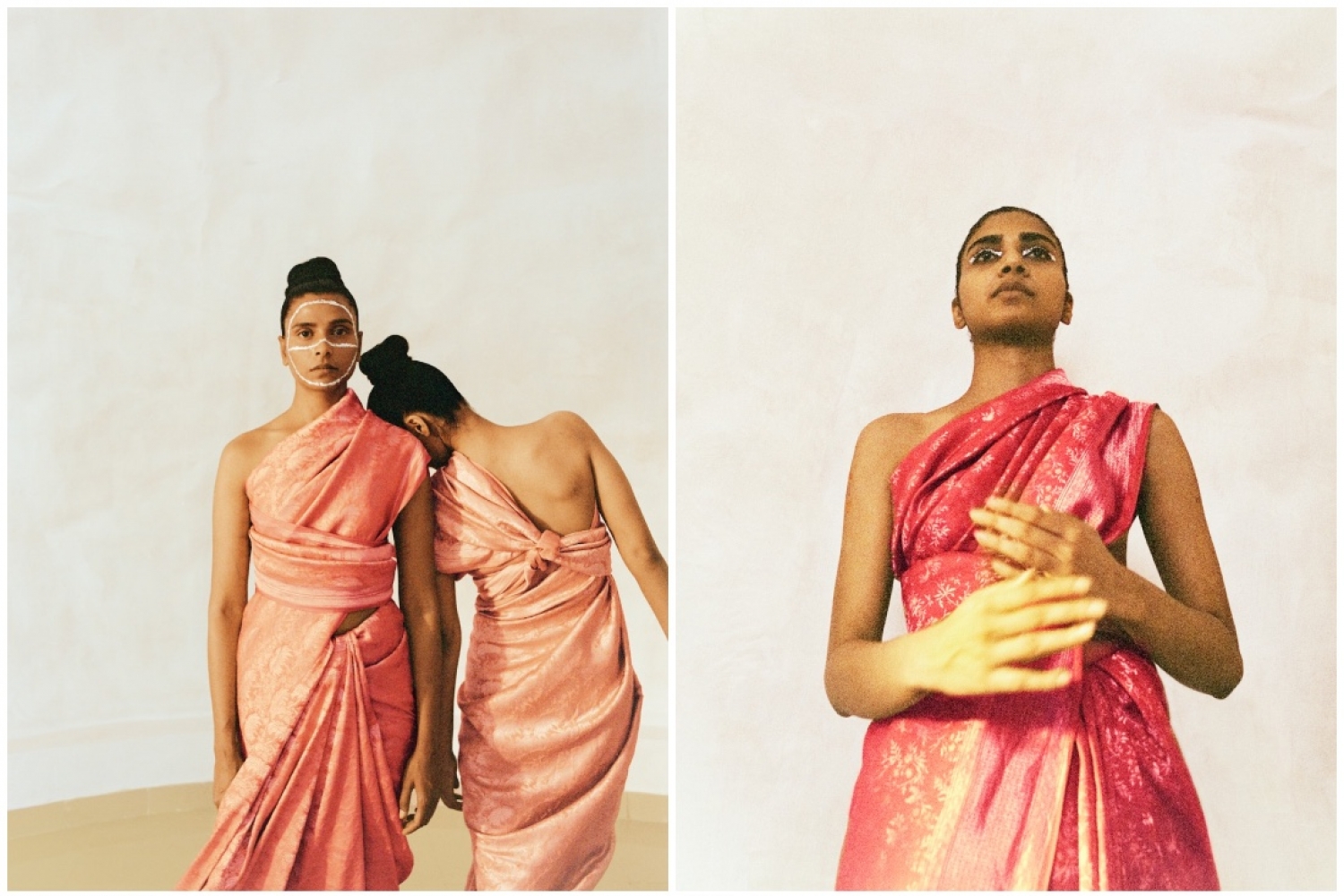 The refrain reappears, for it bears repeating… each time being the same, yet meaning something new, something different. The palm trees sway to the wind, and the flowers bloom as they join the rustle of organza, and the flourish of silk brocades that come alive through the vibrant notes of Angoori, Sharbati, Sorbet and Lime in this reprise of the Romantics. Raw Mango launches its new collection CHORUS.
Rooted in craft and community, Raw Mango's relationship with handloom began in 2008 as an investigation of possibilities. As a design house, it continues to evoke new conversations in textile, culture and politics, with its eclectic range of garments and objects. The label draws from the colours, philosophies and the vibrant culture of India, to create a unique voice, questioning place and perspective through design. We're in conversation with Sanjay Garg who tells us all about the new collection.
Take us through some of your initial thoughts for this collection.
18th century European textile history was often lavish and novel in technique, it was the epicentre of luxury textile, producing the finest brocades. Unlike the proceeding Mughal era, the motifs of this time were quite pictorial, often relaying social scenes or finery. Raw Mango Summer 2022 - CHORUS relays design aesthetics of the Rococo period through woven ornamentation like birds, flora and ribbons, but in a more vibrant colour palette.
What did the creative process look like?
Each collection has at least two to three years of research, explorations, design and production. We are immersed in an idea and discover it from all aspects that are relevant to us, this is followed by our interpretation of the idea, that gets translated into weaves and forms explorations.
What does summer mean for you and what inspired this colour palette?
The silhouettes in this collection are softer yet still restrained, embracing comfort, ease and privacy. We have explored newer weaves like swaying palm trees, blooming flora overflowing vases that are highlighted with delicate pearl and zardozi detailing. The colours of CHORUS revisit some of our favorites like Angoori and Lime, but also explore Sharbati and Sorbet.
What was your vision for the editorial campaign for CHORUS?
We treated this campaign differently than the others. The collection is barely in focus, what mattered was the sense of movement, the music and the ability of the choreography to take over.
Finally, what's keeping you busy right now?
We are in our final phases of closing the next collection — Festive 2022 — and already working on the next line-up of releases for 2023. In addition to this, this year we will be opening our new store in Chennai soon.

Text Unnati Saini
Date 01-06-2022