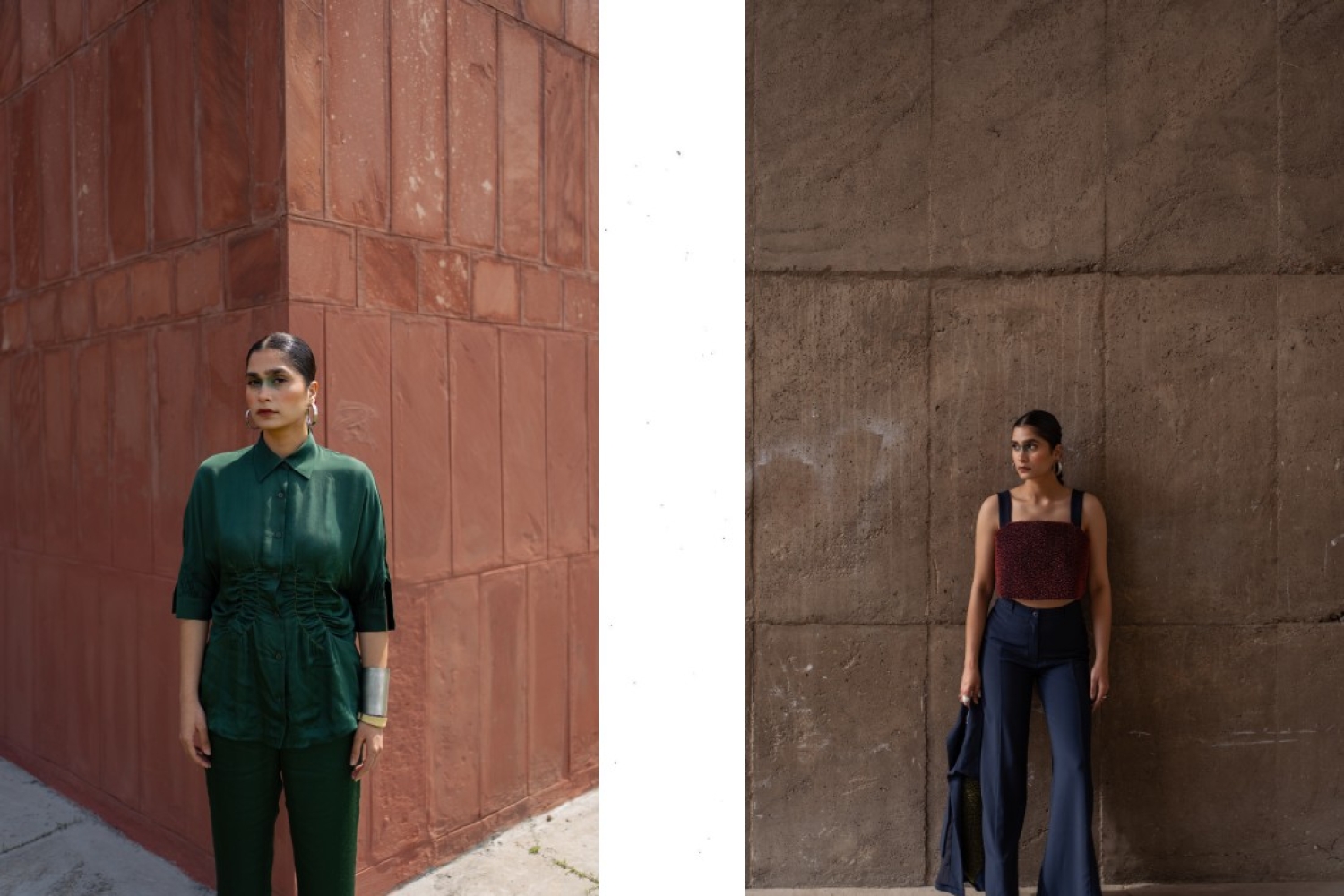 Somya Goyal established her eponymous label in 2019, post a degree from Pearl Academy. She soon followed it up with a course in styling and marketing from Central Saint Martins and internships with a plethora of homegrown brands, including Bodice and Door of Maai. As someone who grew up believing the vitality of incorporating compassion and emotion in her design language as opposed to chasing impeccability, she sees herself taking bigger risks and steps to achieve the label's goals in 2023. As she plans on shifting things around drastically and moving out of the comfort zone, Somya thinks she herself is at the juncture of trying to catch up with the pace. She lets us in on the many ways she wishes to contribute to the industry.
In terms of new materialities, what is it that excites you the most about it?
One of the most obvious and exciting features of the fashion industry is that there is no shortage of room to be creative. With each inspiration, I come across new materials to experiment with and better our signature style. I love the tactile nature of the textures, threads and cords with which we work. Giving dimension to a 2D object is always fun. I like to challenge the characteristics of each of the materials I come across, literally breaking the stereotype with which it comes. Being stubborn headed, I make sure I make something that is unconventional and not easy.
Also how do you deal with the failure of your experiments?
I believe there is no such thing as a failure — that's the most crucial part of fashion. I get inspired and create from it. In my experience, every failure has led me to a new innovation and I use that as the foundation to create something more than usual.
Tell us a bit more about the Comfort Zone and your intent with the campaign.
Our spring-summer collection explores the solace of staying in our comfort zone and still being productive and worthy of ourselves. The collection features easy silhouettes and elegant co-ord sets that maximise comfort. Comfort Zone is all about familiarity. A place we know everything about — right from the smell, to touch, to the people we have in your lives
Finally, what's keeping you busy right now?
We are always scribbling in our studio and researching more innovative ways to move ahead with our label. Currently, we are in the process of creating our new collection and preparing for our international endeavours.

Words Unnati Saini
Date 05-06-2023