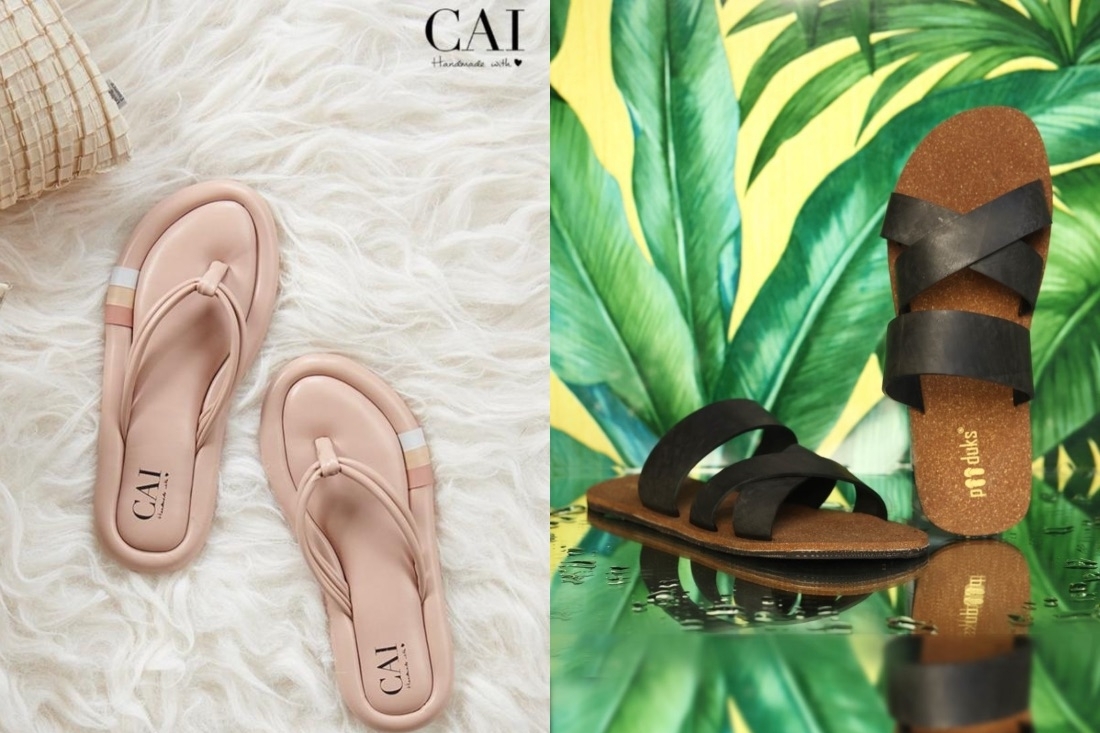 Fast fashion is affordable and accessible, however, it is now being held accountable. The costs at which these operations run are hidden from none — they contribute globally to an incomparable increase in carbon footprint. In addition to using environmentally hazardous resources, animal and human cruelty also run amok. However, in recent years, the world has become more conscious of its consumption habits, and rightly so. Fashion, which aims to be sustainable, promotes ecological harmony as well as animal and human welfare. In this stride, a revolutionary change has been witnessed with the growth of vegan wear, reducing the producer and consumer's dependence on animal products. We've put together a list of a few vegan brands that use recycled and upcycled materials to create trendy, comfortable and unique footwear.
Cai
At The Cai Store, there is a commitment to the client as well as nature. This eco-conscious and vegan footwear brand brings fashion to your feet. The founders Aradhana and Dhananjay Minawala wanted to change the trajectory of fast fashion and bring in the personal touch back to our soles. Using non-leather materials, Cai combines aesthetic with functionality to redefine ethical consumption. They have a broad range of graceful and trendy, open and closed flats, heels and wedges. What's more, they offer customisation to fulfil the wishes of each of their client. Each piece they ship is carefully checked and tested for quality to ensure an unmatched experience of retail. Based in Mumbai, Cai has combined design and craftsmanship to lead the market of vegan footwear.
Monkstory
Catering to the market of men's wear, Monkstory's philosophy is rooted in its belief of bringing a change in how the consumer thinks. Everyday, we make choices that knowingly or unknowingly affect the environment we live in. Thus far, the producers and consumers have been wholly ignorant of their carbon footprint, selfishly taking from the Earth much more than is required. At Monkstory, their aim is to bring the finest quality handmade shoes and accessories to the consumer, with an attempt to raise awareness of the malpractices of leather production. Fashion and durability are tied together to create eco-friendly and cruelty free products at Chennai-based Monkstory, which is also a PETA approved brand. In addition to being stylish, comfortable and vegan, Monkstory's non-leather, shoes, belts and bags are water resistant, environmentally safer and more cost-effective than genuine leather.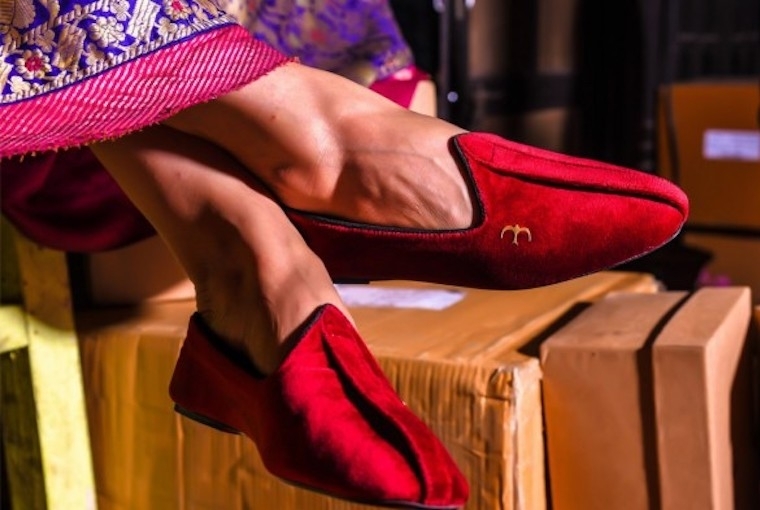 Paaduks
Paaduks was born out of a desire to take a 'fashionable and eco-forward step towards a better future by creating stylish and comfortable footwear using old, discarded tyres,' in their own words. At their core lies the belief in upcycling materials, seemingly without use. This eco-conscious brand uses discarded rubber from old tyres, conveyor belts, rubber mats and is now upcycling cork as well. With their locally and ethically sourced raw materials, such as jute and cotton, they are not only benefiting the environment by reusing materials and reducing waste, but they are also aiding their kaarigars, the cobblers of Kurla. Their website says, 'Often exploited by retailers and wholesalers while battling socio-economic realities, these shoemakers are forced into a vicious cycle of debt'. In a bid to celebrate their talent, Paaduks is making great strides in helping the community become financially capable and self-sustained. Their conscious footwear caters to men and women, offering a range of comfort and style at affordable prices.
Verde
'Consciously Handcrafted' being their tagline, Verde is another brand with that upcycles tyres and corks. Verde launched in June of 2021 and so is still in its early stages. Using sustainable and eco-friendly materials, they offer a limited range of bright footwear for both men and women. Scrap tyres is one of the leading reasons for environmental pollution and @houseofverde_ has come up with a creative solution to tackle the problem. This up and coming brand promises to bring eco-conscious, sustainable and ethical fashion into our wardrobe.
Baya
Hailing from a traditional Indian family, Namrata Dhariwal sought to tie together her love for Majoris and Juttis and sustainable fashion. Indian footwear has traditionally been sourced from leather or other animal products. 'Baya as a brand endeavours to retain and reintroduce our rich heritage in a contemporary way,' says their webpage. Striving to instil compassion and a desire to care for the environment, Baya's vision is to produce royal yet ethical fashion. Thus comes in the modernisation of tradition, visible in their collection. This PETA approved brand takes great pride in being sustainable and cruelty-free.
Text Devyani Verma
Date 19-07-2021