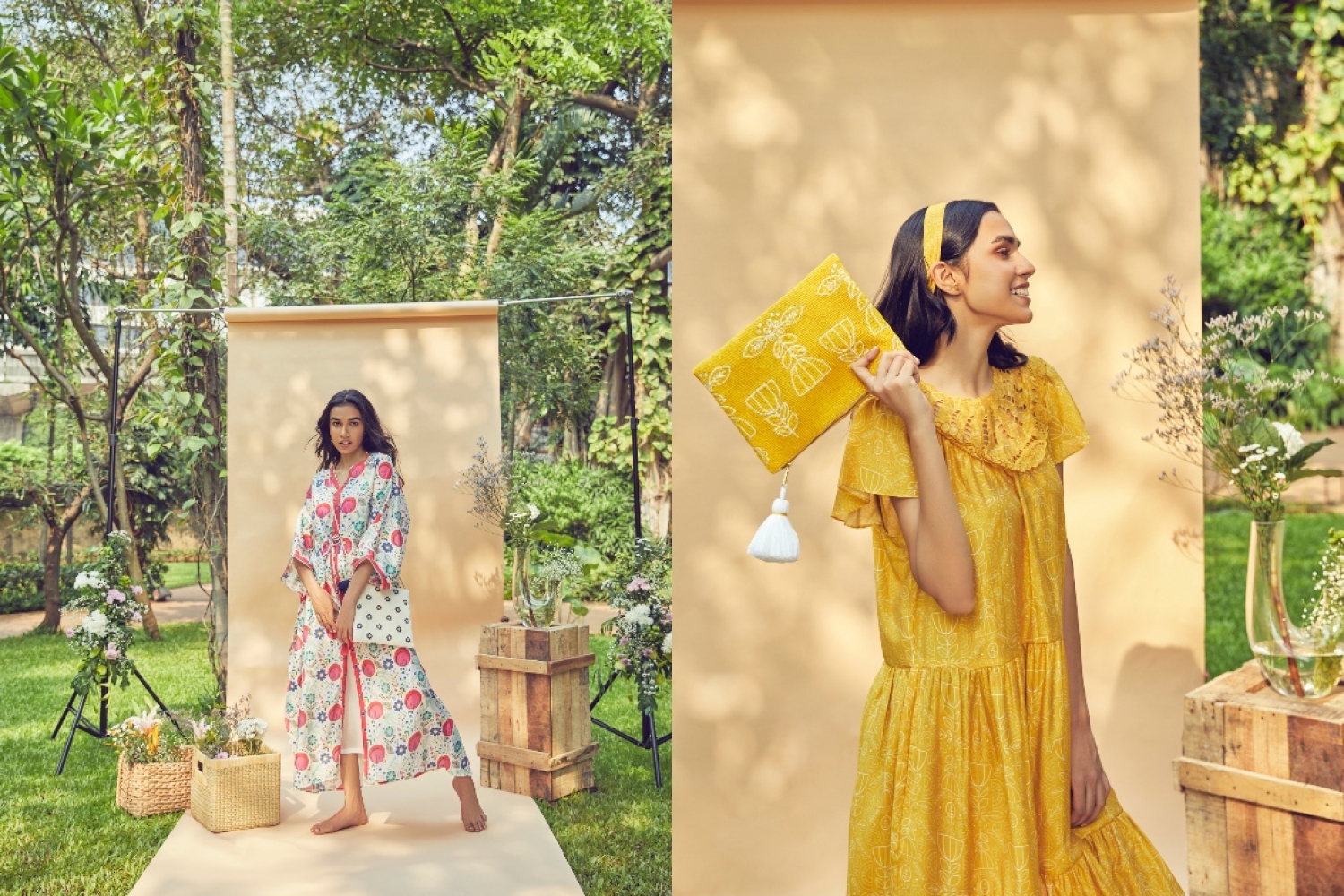 Samyukta Nair truly believes that one's creative juices flow from the same place, the only thing that changes is form. The shift from sleepwear began last year during the pandemic with the launch of Dandelion Living. The label debuted with a line of bedding, cushions, candled tableware and table line. Post being welcomed into the most intimate moments of people's lives and homes, the label has now launched Dandelion DAY, another chapter in their narrative that enables them to extend the same joy they've been bringing to people's lives all this while.
Below, Samyukta takes us through the sensibility and more for Dandelion Day.
FLORET
FLORET finds inspiration in sunshine days spent in India. Living in London, I miss the ease of being able to throw on a warm weather staple and take on the day without a jacket or an additional layer. FLORET is an ode to easy styles, with thoughtful detailing and embroidered details making elevated everyday staples easily one's own.
The Mood
FLORET draws inspiration from the gardens on the grounds of my home where I grew up. Comprising a robust palate of sunburst yellow and cheery fuchsia, FLORET highlights three prints: Tulip Blooms, Poppy Love and Wild Peony, that are designed and named after some of my favourite flowers. The mood of Dandelion DAY at large is about focusing on the joys of everyday living. It's really about creating garments that are easy and versatile to be paired, styled and made your own.
The Future
Dandelion takes a lot from my own personality, and being whimsical, there's nothing really set in stone. Having said that, my hope for the label is that it grows from strength to strength and we find meaningful ways to constantly touch the lives of our community and patrons, with a thoughtful and quality product offering to match.
Date 09-11-2021