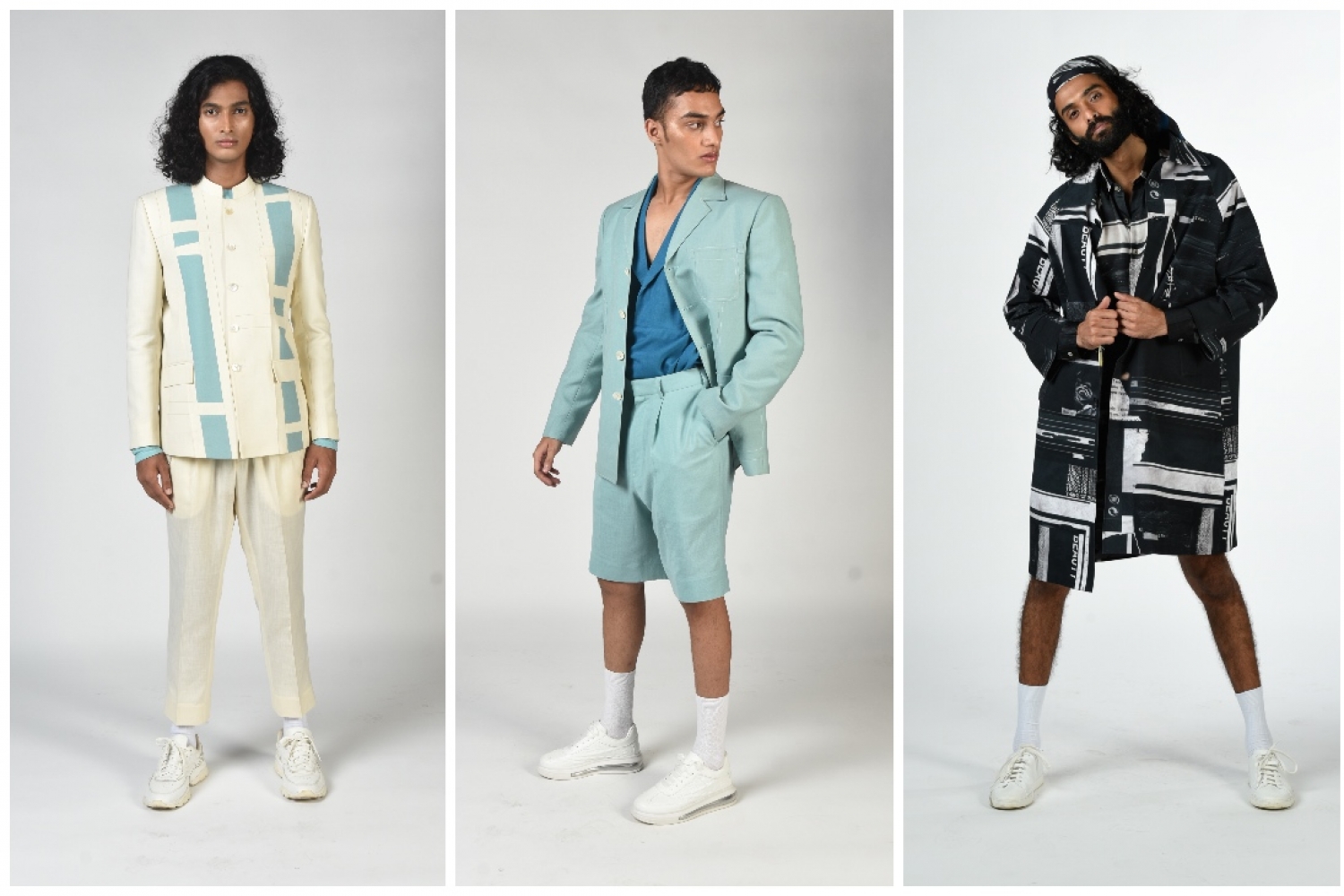 GenNext winner Deepit Chugh fondly recalls his first tryst with fashion. He was merely ten years old and his cousin had won the Miss World pageant in 1999. He remembers being taken aback by the blue gown his cousin adorned, created by Hemant Trivedi. As he grew up in a household where his creativity was encouraged, he was further pushed to follow his passion, leading him to graduate from NIFT New Delhi, with a degree in design. A bit of a drifter as he calls himself, through the years, he has shifted bases from Ahmedabad to Mumbai, Bengaluru and Kolkata, inculcating a sense of diversity. Post NIFT, the designer worked for Triburg, the buying agency responsible for Calvin Klein, Armani Exchange and Raymond, amongst others, before setting up his own practice, Line Outline.
We connected with the designer, who not only tells us about his winning collection at the recently concluded FDCI x Lakme Fashion Week, but also about his process and more.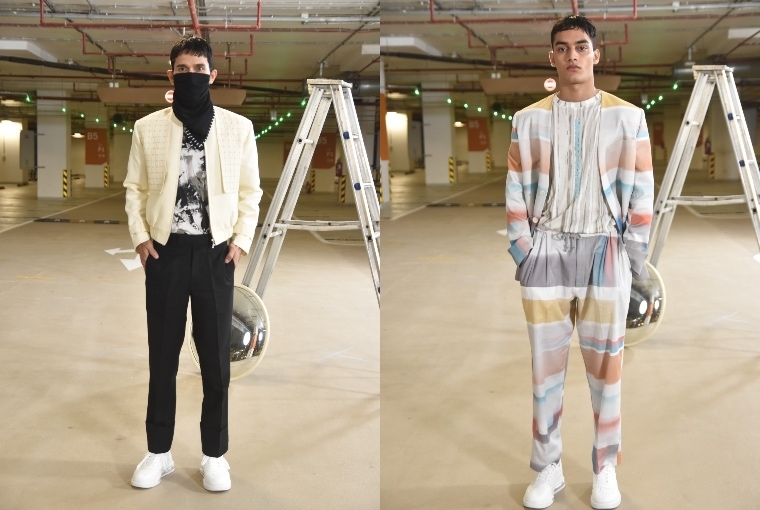 The Label
I have always been more inclined towards the creative side. In school, I remember drawing fashion illustrations on the back of my books. This led me to join NIFT New Delhi and specialise in Knitwear design. My career started with me interning at Triburg and designing for Calvin Klein Jeans and Armani Exchange, following which I joined Raymond and Aditya Birla Group, designing for both menswear and womenswear. Line Outline began as an extension of pieces that I would like to wear. After gaining enough training in the ways of the industry and following some of the industry veterans, I felt that it was the right time to begin and introduce a new and easy menswear label.
The Winning Collection
Clean lines, Brutalist architecture and the concrete jungle that we live in, has been a key source of inspiration for my label. The mood was a follow-up from the first collection, Chapter 1- Tranquil City, which was created during the first lockdown. Moving towards feelings of hope and gearing up for a brighter future, Chapter 2 - Idyll is a story of a utopian life — hopeful and energetic. A break from the crisis we are facing, in a world with freedom and expression. 'An escape into what we could be.' The brand takes its visual inspiration from coloured Brutalist architecture for this collection. It is made using soft cottons, cotton blends, Bemberg silks and twill fabrics. It has minimalistic hand-embroideries like cording, pitta work and zardosi, which help elevate the products, along with a focus on colour block and pattern play. The collection is ready-to-wear, with easy silhouettes ensuring the clothing accentuates the wearer.
The Sustainable Blueprint
Sustainable fashion, as the world sees it, is mostly to do with fabrics and materials. I, on the other hand, feel that sustainability should also be for business practices. During the first lockdown, we realised the number of local tailors and craftsmen who were running their own small businesses, either from their own homes, or from small units in and around their homes, were completely out-of-work and had to shut down their businesses. This gave my concept a push — to work with these local tailors to maintain a healthy number of orders, along with teaching them better finishing. This, for a lot of them, was helpful as they did not have to shut shop completely. Along with this, we have taken another step by introducing recycled cotton hang tags, and labels made from recycled plastic bottles.
The Fashion of Now
Everything that Line Outline has to offer! I think fashion needs to be comfortable, easy and wearable, as much as making your personality stand out.
The Future
Line Outline is a brand with a fluid narrative. My aim is to create wardrobe solutions for the modern consumer. While maintaining the aesthetics of the brand, we hope the customers see us as a one-stop-shop for their wardrobe needs. From casual dressing, to making custom designs and contemporary Indian looks, the designs will reflect a smart and modern vibe.
Text Unnati Saini
Date 14-10-2021