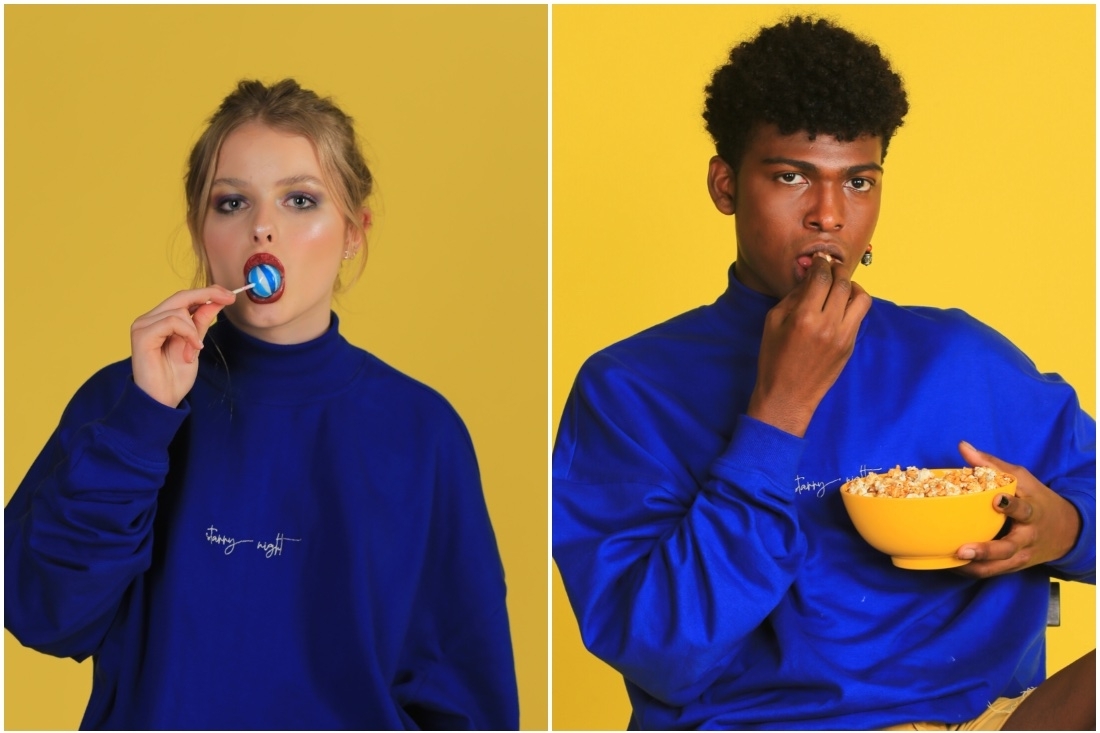 Heavily inspired by co-founder Haritha Raghavan's penchant for asian fashion and shopping from the men's section, the newly launched streetwear label DŌTŌ, stands for the new age gender neutrality. What began as a collaboration between like-minded individuals, Haritha, Gokul, Saakshi, Henil & Faiz with a simple survey, has now transformed into a full-fledged label. Talking about why streetwear in particular, Haritha elucidates, 'We were inspired by the streetwear movement in China and wanted to begin with that. Since none of us have a background in fashion, we wanted to stick to something that not only stands out but is also getting recognition in the country right now.' The label's maiden collection was launched with uncomplicated and fuss free shirts and sweatshirts, keeping in mind the commercial aspect, since launching skirts as a unisex label wouldn't be acceptable.
Founded by a part-time model and a business major, a software engineer and a biotech student, the label is an earnest attempt at venturing into new territory.
DŌTŌ
, the term which stands for equality in Japanese, is an endeavour that was launched completely during the pandemic, hence there were many hurdles. Haritha tells me, 'To begin with, we didn't know much about fabric, and we couldn't go to the production place to even feel the fabric. It was hard to find a production company that would help us with the ideation process. I think just sitting and complaining does nothing either, so we carried on and after hours, we finally chanced upon a production company in Bengaluru.'
The said company has been involved with streetwear and helped DŌTŌ curate their very first collection, wherein some of the designs were made by one of Haritha's friends. There was immense pressure on the team to ideate during the lockdown and immediately put everything in action once it was lifted. They didn't have enough time or space to immerse themselves completely in what they were doing and couldn't carry out the shoots properly either, yet they persevered and managed to put their products out into the world. Their statement piece from the first collection has been inspired by the legendary painter Van Gogh's The Starry Night. The team decided to go for something that held meaning, and since one of the co-founders is also an artist, it was only natural to use one of his design's for the collection as well. With the second drop, the team is aiming to create meaningful conversation around sex education through their clothes.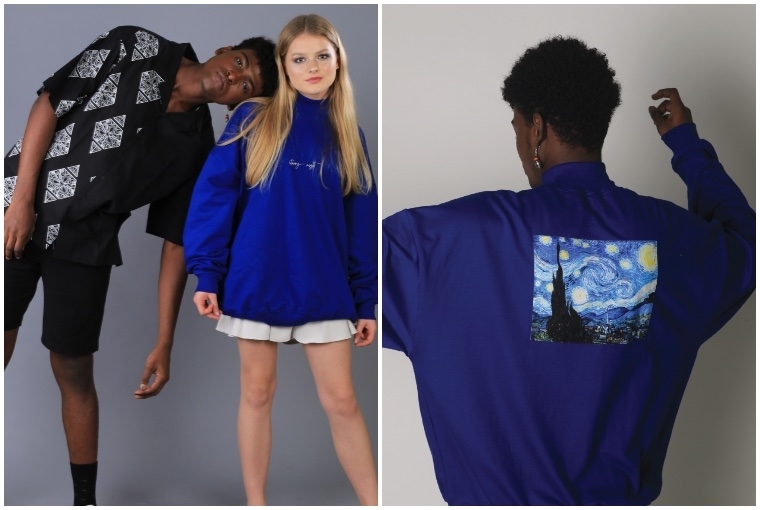 Talking about their creative process, Haritha tells me, 'We're all very creative by nature but we also tend to have extreme opinions, so instead of fighting it, we put everything on the table and discussed the pros and cons before coming to a decision. We're all very vocal and like exploring new ideas. There's always hours of research and then intense discussions with the designer on how to proceed with the collection.' Always having looked upto the label Jaywalking, she believes that in today's day and age, especially when streetwear is booming, it is imperative to give importance to homegrown labels that promote a slower form of fashion and are far more ethical. When it comes to DŌTŌ, Haritha is quick to point out how the label is learning to be sustainable as it grows.
In contemporary times, fashion is being interpreted and reinterpreted as a tool to define and express the self. On a parting note Haritha asserts, 'I don't think there should be any labels and whatever people want to wear should be defined as the fashion of now. I watch a lot of videos by influencers and they tend to create fashion from nothing. As long as one is comfortable with what they're wearing, that's what the current fashion should stick to.'
Text Unnati Saini
Date 01-06-2021