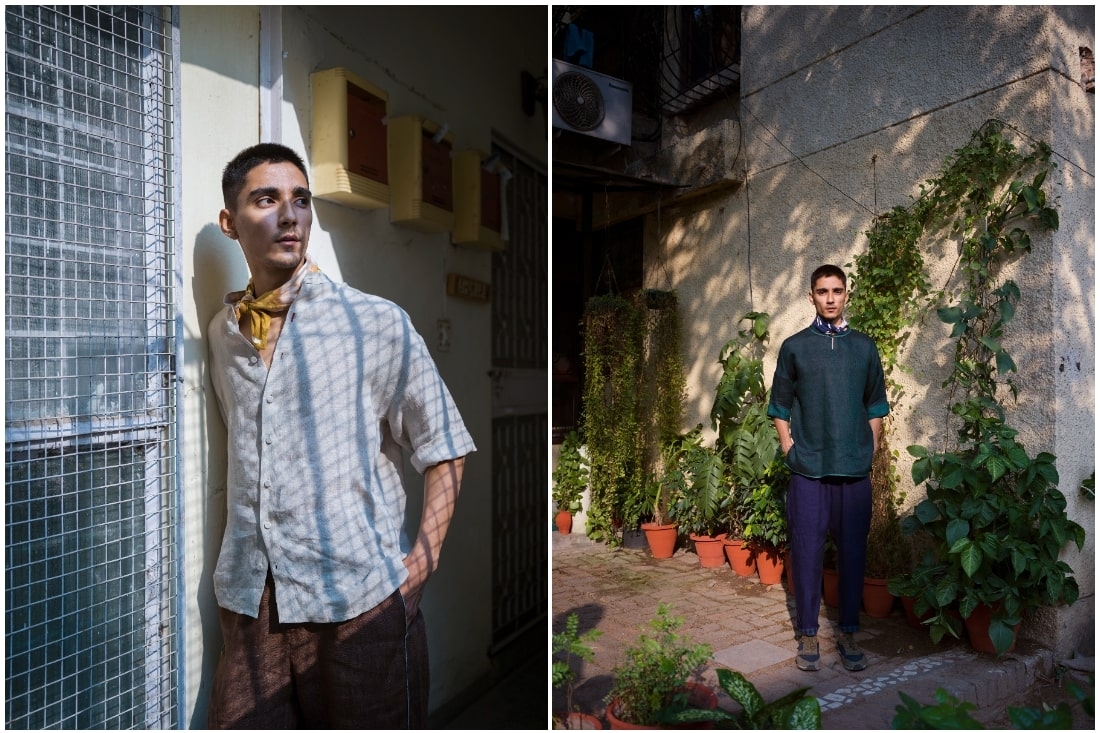 The exquisitely handcrafted and home-grown label eka, is reflective of designer Rina Singh's personal philosophy of living a straightforward life, rooted in her upbringing in a family of agriculturalists. With indigenous crafts as part of its design DNA, the label brings forth a distinctive aesthetic, that bridges global and Indian sensibilities through versatile and timeless garments.
The designer recently introduced her first ever line of eka CORE Men, that offers the sentiment of easy, wearable, breathable clothes using good textiles for men. The sensibility of the collection is defined by timeless textiles, off-body shapes and repurposed fabrics from the parent brand's archives. After a successful launch for women, the designer has joined the dots with a menswear offering, marking a new beginning for the clothing line, established 10 years ago. This accessible collection is meant for a consumer who is seeking a trans-seasonal wardrobe, and is looking to make more ethical dressing choices. We're in conversation with the designer about what inspired this collection, creativity during the pandemic and more.
Do you remember your first interaction with textiles? If yes, what was it?
My first interaction with textiles was at a very young age. I grew up in a household where the culture of community craftsmanship was cherished. We used to have weavers visiting us, who would weave rugs on a handloom in the household. My first educated experience was during my internship at Bandhej, when I had an opportunity to travel the west coast of India and meet many traditional weavers and craftspeople in their environment. That was very enriching.
At a time like this, what/who is it that's keeping you motivated to create?
I am generally very self-driven. I always look for opportunities during times when the going gets tough. Today, I see the world changing the point of view and aligning with what I always withheld. It just makes me more aligned to my vision and work at the ground level more steadfastly. Also, as we have a huge backend supply chain — weavers, artisans, block-makers — I do feel a sense of responsibility to work harder and seize opportunities in the face of adversity
After all these years in the industry, how do you think your craft has evolved and what is it now that you aspire towards?
I personally feel that now I have a more wholesome approach towards design and my label. I don't necessarily fall for fashion trends, so that need to fit in has passed. I feel more inclined to lead with an individual design identity, and carve a niche Indian global design identity that is accepted globally for its value addition and affiliation to ethical meaningful and sustainable language of design.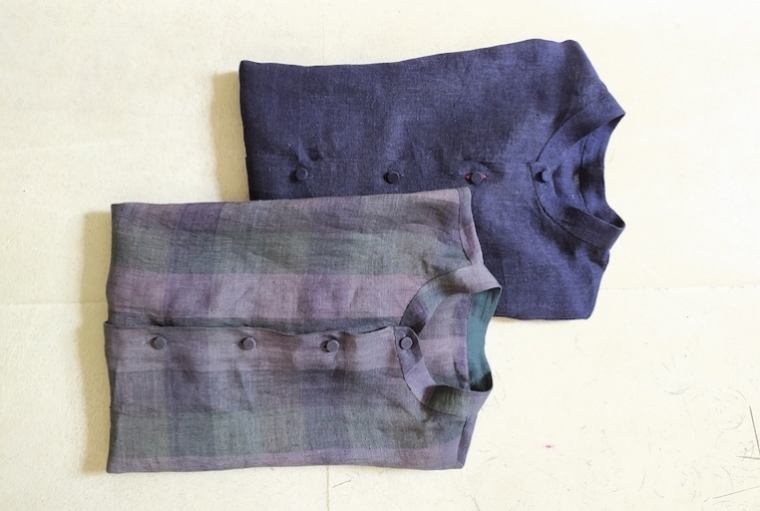 What was it that inspired this menswear collection?
The menswear collection was long coming, the pandemic gave it a nudge in the right direction. I feel this casual, laid back, meaningful timeless design collection for men is missing from our ecosystem and I personally feel men are equally aware and inclined towards shopping sustainably. The textiles are recycled from eka archives and repurposed for the trans-seasonal and transitional collections.
What has your creative process been like, especially at a time like this?
I've mostly looked internally at resources. I've also focussed more on function and meaningfulness, instead of arriving at trends and trying to capture a look for the moment. Of course colours, mood, and vocabulary is always inspired from the current times.
Finally what do you think the fashion of now should look like?
I think fashion for now should talk about more meaningful trends — communications, presentations, textiles and design. A full-rounded sense of belonging to ecosystems does not exist in our personal silos of feeding vanity at all.