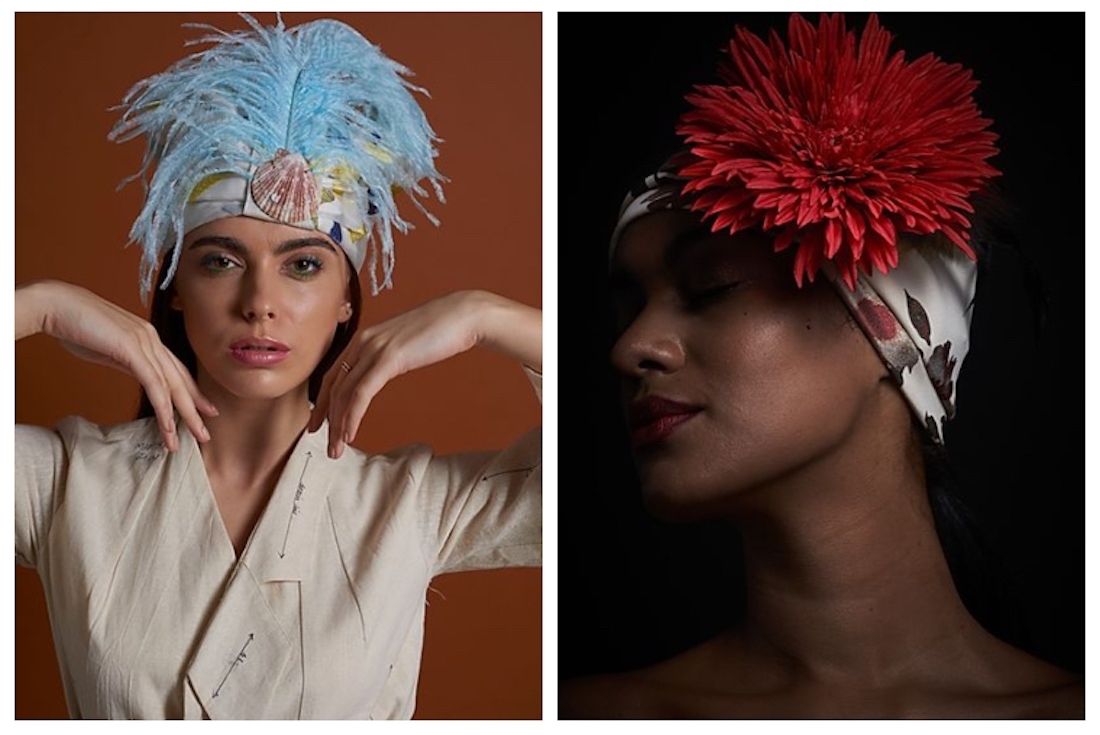 Fashion for a Cause
Kulsum Shadab Wahab
Kulsum Shadab Wahab is a force to be reckoned with. The philanthropist has been on a quest to alter the perception of mainstream fashion. She has devoted nine years of her life to the cause of working with acid attack survivors, aiming to make high fashion more inclusive. Her initiative, Ara Lumiere, that works with survivors of gender based violence, has not only made headgear for pop sensation Katy Perry but has also been recognised by Gucci's Chime For Change. We touched base with her to know more about her and her work. Here's what she had to say:

Tell me a little about yourself. How did you come up with something like Ara Lumiere?
I hail from Bangalore and possess a Master's in Psychology. I moved to Ballari when I got married and I was taking care of our family foundation, the Hothur Foundation. We were providing shelter and infrastructure to the townpeople in Ballari and Bengaluru. While I was there, I started another programme called Colours Of Hope, which entailed art therapy with disabled kids. I have given thirteen years of service towards disability which is something I continue to work towards. With Colours Of Hope, we help disabled children -- usually children with cerebral palsy or down syndrome -- who express themselves through painting and we address their psychological issues and other kinds of needs. If I may say so myself, this programme has been very successful. I have visited a lot of hospitals due to this programme and have always been very hands on with all the projects I'm engaged with. It's not like my managers or team are running the programmes. It was during one of the hospital visits when I came across an acid attack survivor, which was about nine years ago. It was a life-changing moment for me. Post that visit one thing led to another and here I am now with Ara Lumiere.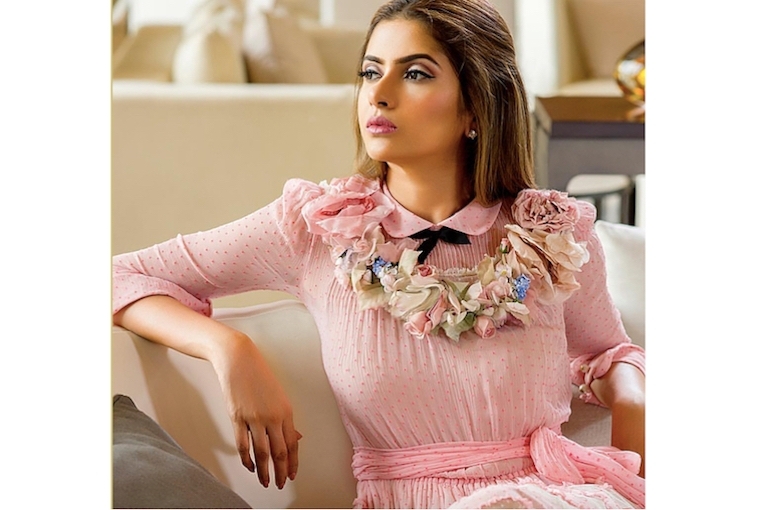 Can you explain in further detail about how Ara Lumiere operates?
We started with rehabilitation but we're also very passionate about fashion. Fashion has helped lend a voice to these women, it has acted as a very powerful tool. So everything that we produce, 100% of the proceeds come back for the rehabilitation of all the survivors. Currently we employ over 11 survivors working on stitching and 7 working on embellishments. I pay the craftswomen a fair salary as I would to regular employees. Rehabilitation includes providing for medical treatment for survivors' full recovery. Initially I used to pay a lump sum amount but some women wouldn't use it for surgeries as their alcoholic husbands would steal it from them so then that had to be changed. We also provide them with psychological support through motivational workshops. We hope to bring their struggles and now their contemporary reality into the mainstream conversations. Alongside we're also working towards turning fashion into a far more inclusive space than how it exists in the present day. We hope Ara helps build a dialogue for these women.
Tell me about your international operations. How do things work there?
In Milan, the Italians have really embraced it well. I'm very well established in Milan, we've already won three very prestigious awards at the Milan Fashion Week. We've also won the TAOMODA Award in Sicily. We are stocked at some of the biggest retail spaces in Milan and also sell in the South of Italy. We're at CLAN Upstairs, Goooders, 10 Corso Como. We are also at Rinascente, one of the most popular malls in Milan. Everything's been going very well for us.
Who is primarily involved in the design process when it comes to the headgear and the scarves?
The survivors are all very talented, some of them were doing tailoring. In fact two of them are fashion students, I was running small workshops for them where they were sitting and making things out of newspapers and leftover fabrics. They were making bags for a leprosy colony. I usually wear a lot of these headgears, so one day I left one of mine on the table and it was replicated. It wasn't just replicated rather she played around with patterns and created something better. There was no plan, it was just done by her and then we made the first ten and here we are now. I think each headgear is a personal expression of these women's ideas and beliefs. We do prioritise quality over anything else so I make sure every woman is professionally trained in tailoring. We use raw materials from all over the world, sometimes we also make use of pieces from my personal collection like brooches and reuse them as embellishments for headpieces.
Ara Lumiere has also collaborated with Shah Rukh Khan's Meer Foundation. Tell me more about that.
Our initiatives both support the same cause. When it comes to Shah Rukh, there isn't one person in the country who doesn't know who he is or doesn't follow him. In India it's been a huge support from him for me. We did a video together with Conde Nast and it was to increase awareness about skin banking for acid attack survivors and we gained a lot of attention from that. The collaboration was a very constructive one, someone as powerful as him also opened up about this cause which is indeed very close to his heart as well. I feel even talking about it, to push the conversation into the mainstream is extremely beneficial with someone like him and he made the time for us despite being so busy. We're still working together, we've done quite a few workshops with them. The synergy has been great.
Finally what's coming up next for you in the new year?
Ours is a labour of love. While I understand that the products that we offer India don't posit themselves as feasible but this year, I'm planning to expand our range and include products that'll be more acceptable in the market here. I wish to introduce pieces which are relatable for buyers here.
Text
Unnati Saini