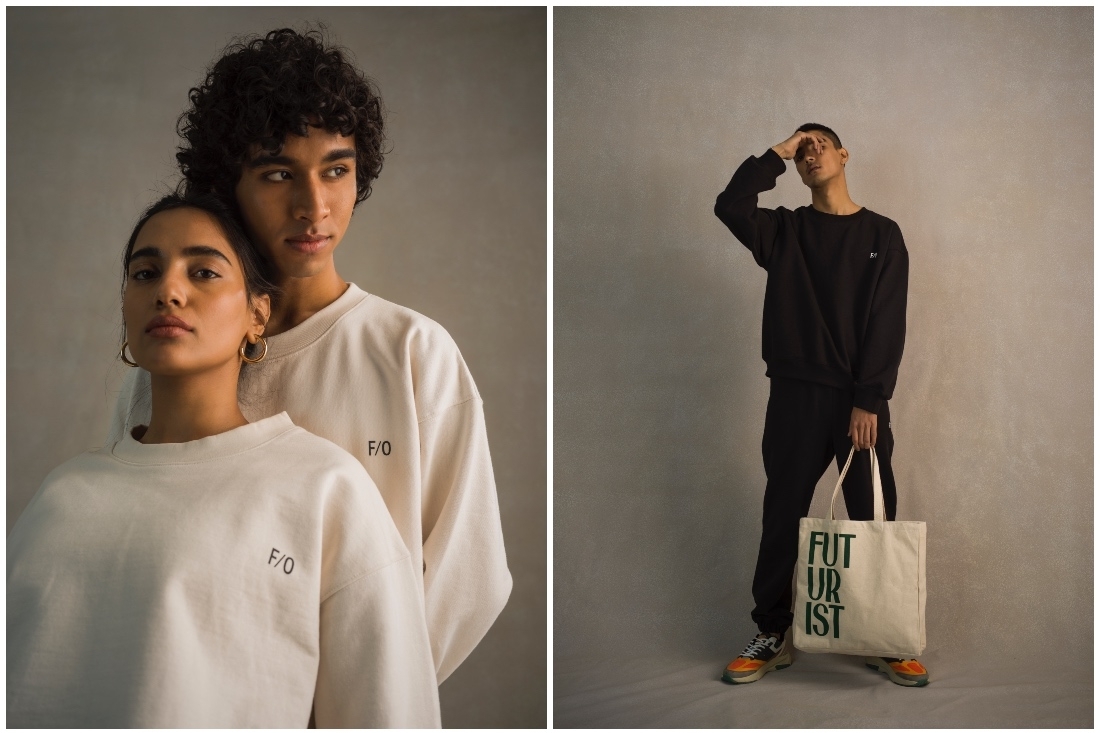 Sister duo Sarina and Saniya Mittal's interdisciplinary collective, Future Of, is built on the foundation of transparency and inclusivity. Motivated to establish a platform that cultivates not only good products but constructive ideas, their introductory capsule collection is a futuristic exploration of everyday wear. The outcome is minimal and fuss free separates, designed consciously. The collection further stems from Sarina's intense zeal for fashion and design, and Saniya's extensive experience in consulting and marketing. Sarina adds, 'The seed for Future Of germinated while I was working with two direct to consumer brands in New York. I figured I could use my skills to develop a well thought out brand in India. We also realised we could utilise Saniya's experience and business mindset to build a brand that was inclusive and approachable for everyone.'
Future Of seeks to foster a brand that grows and responds to the Indian consumer who is creative, possesses a certain kind of gumption, and is looking for inspiration. Talking more about how things work, the sister duo tells me that it all begins with landscape assessment, which essentially gauges the effects of change. 'We invest time in understanding both global and local interests in design. Then we hone in on how we can provide the best reflection of that for the Indian consumer. We believe that the Indian consumer is well-informed, conscious and willing to invest in quality. However, these three attributes often come with a fourth — price,' they assert. Their aim with the capsule collection was to create products that embodied all these aspects, yet were financially accessible. The process of design then becomes two-fold according to the sisters — an amalgamation of the actual design shaped by the need of the consumer and driven by the buying pattern and the psyche that develops this pattern.
With such a dynamic outlook for the label, the sisters adopted an equally enterprising creative process to bring their capsule collection to life. While Sarina approaches design from the outside in, focusing on the customer's perspective, Saniya is focused on the inside out, a kind of orientation that places emphasis on the strengths of the organisation itself for a more conducive future. Sarina finds inspiration in varied mediums and people, including fashion, media, entrepreneurs and magazines. It is a mix of these that informs her decision making. Saniya, on the other, explains, 'I find a lot of inspiration from external sources, especially interiors and architecture. I am focused on the inside out, when it comes to researching and doing a competitive analysis of the fabrics, processes, et cetera, that we undertake to develop any product. I really enjoy speaking with different stakeholders in the process, which is where I end up learning about new ideas that can benefit how we approach our work.'
In today's day and age one is compelled to wonder if sustainability is merely a fallacy. It's de rigueur for labels to jump on the sustainability bandwagon for visibility. One contemplates if we can embrace it in the face of excess consumption perpetuated by capitalism. The Future Of blueprint however doesn't just embody the term for namesake. The sisters strongly believe in the concept of conscious production and consumption. 'The truth is that all garment manufacturing is polluting and resource depleting. How does one buy and sell clothes then? Our solution has then been to find materials that are better for the environment, work with factories that are concerned about their employees well-being and produce in small quantities to minimise wastage. Going forward, we will continue to bring innovation in the materials and processes we select for manufacturing, hopefully leading to a completely circular ecosystem where there is no resource wastage,' they assert.
While the thought of launching during the pandemic sounds daunting, it inspired the sisters instead to finally get together for a creative initiative. It made them realise that the time rarely ever matters if one channels hard work and effort. Every step of the process of building Future Of occurred in the middle of the pandemic. The sisters realised the importance of communication with the stakeholders during this time, the extra time further helped them develop and launch the brand and also collaborate with other businesses and initiatives that lost their footing during Covid.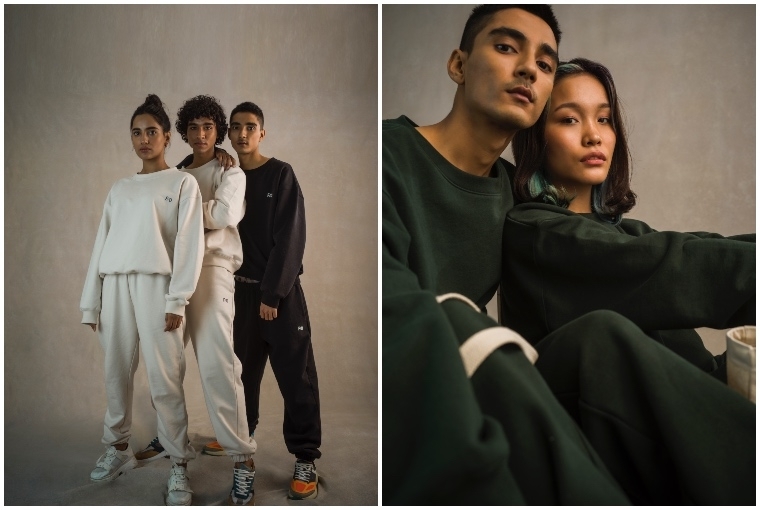 Talking about what's coming up next for Future Of, Sarina and Saniya are entirely certain that everything is going to be centred on collaboration. On a parting note they share, 'Through our conversations with many interesting entrepreneurs and creative professionals, we have seen the potential that is emerging in the foreground in India. We want to capitalise on this potential to create engaging forums, conversations and products that are well thought out and useful for the Indian consumer.'

Text Unnati Saini
Photography Vikas Maurya
Styling Sukriti Sharma
Agency Blunt Creatives
Models Tenzin Zomkyi, Udit Pandey, Swapnil Jolie, Akash Thapa
Videography Priyanka Arora
Hair & Makeup Bishnupada Sinha