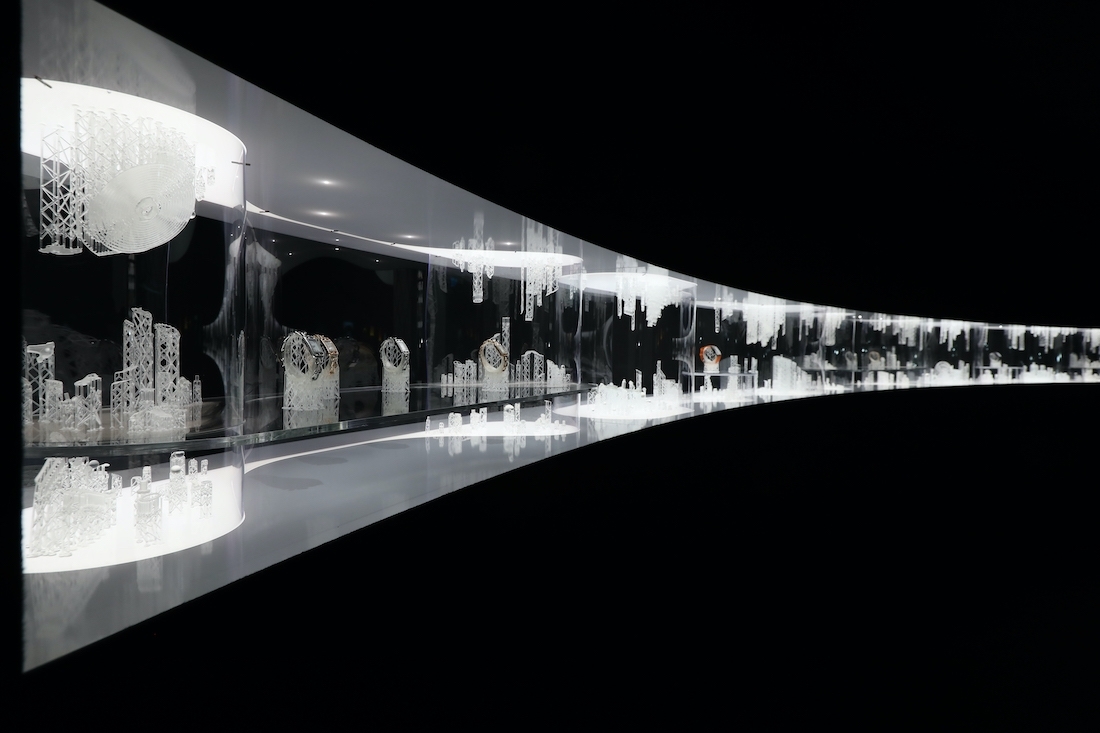 HERMÈS at Geneva's Bâtiment des Forces Motrices
Hermès creates objects. Objects shaped by the hands of artisans to make them true companions for those who wear them. Practical, functional and stemming from uncompromising expertise, they radiate the lightness of the unexpected. They make everyday life their playground, and each instant a uniquely special moment. For Hermès, time is also an object. Its inherent tension is translated by the house into a singular characteristic. Rather than measuring, ordering, and seeking to control it, Hermès dares to explore another time, designed to arouse emotions, open up interludes and create spaces for spontaneity and recreation.
To echo its unique vision of time, Hermès has chosen to take its place for a week within a symbolic location in the heart of Geneva: the Bâtiment des Forces Motrices (BFM). A true gem of technology, this 19th century industrial space will host live streaming presentations of Hermès Horloger's new creations throughout the Watches and Wonders Geneva 2021 event. Hermès has invited artists Clément Vieille and Pierre Pauze to imagine and create a scenography, composed of videos and sculptures, inspired by the Hermès approach to time and the new Hermès H08 collection.
The artists, both graduates of the Le Fresnoy National Studio for Contemporary Arts, closely intermingle science with artistic creation and have each made time one of their fields of reflection. Installed in the spacious and luminous large hall, Clément Vieille's tensegrity structure ingeniously plays on the balance of forces. Around this well of light, a vast display houses thousands of translucent structures, that poetically retrace the genesis of the H08 watch. The artist Pierre Pauze, who is passionate about quantum physics, also works with time and light as a medium. His work explores the construction process of the Hermès H08 watch, as it resonates with the cycles of natural elements. Set in motion by waves, water and sand produce forms that constitute an elementary geometry. His work produces powerful and mesmerising images, evoking both the history of the place and the imaginary world of Hermès time.
The digital edition of Watches and Wonders Geneva will be showcased from April 7th to 13th, 2021.
Date
09-04-2021