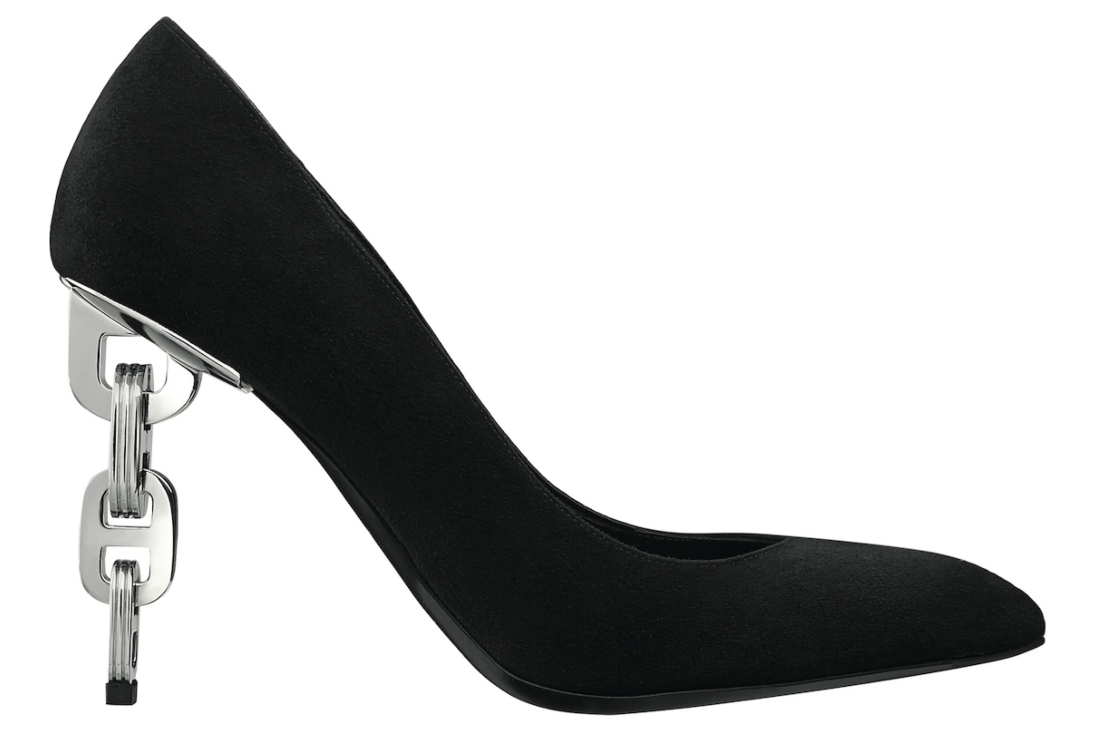 Escarpin En Chevre Velours Objets; AH20 Hermès Studio Des Fleurs
It was during a walk in a Normandy port in 1938 that Robert Dumas had his eye drawn to the beauty of a ship chain at the dock. He decided to take this functional and unusual object to make a surprising modern and timeless jewellery piece and with this the anchor chain became a bracelet around a woman's wrist. This chain has become a strong symbol in Hermès jewellery and an endless source of inspiration throughout all the métiers of the House. After so many years, the anchor chain remains a best-seller.
The strength of a great classic
Launched in 1938, the Chaîne d'Ancre bracelet in silver met with immediate success. Its natural balance, it's 'chic and sporty' allure, consistent with the times and the Hermès spirit earned it rapid access to iconic status. Present in the collection for 75 years, the Chaîne d'Ancre has given rise to many variations. In 2020, a year all about innovation, features the symbolic motif in different objects.
Bag: Chaîne d'Ancre Tote
The emblematic link of the Chaîne d'Ancre chain, here crafted in leather to create a new and very elegant women's tote. The farandole of links lends the piece a clean and light appearance. Authentic, distinctive, anchored and chained, the Chain of Anchor tote is both simple and filled with know-how. More than 20 hours are necessary for the craftsman to carry out meticulous work of cutting and polishing. Made of sixteen links, the outer structure of the Anchor Chain tote is made up of two sides each cut from a single piece of leather.
Bag in barenia calfskin and pouch in silk; SS20 Objets Hermès Studio Des Fleurs.
Shoe: Pump in suede goatskin
The jewel heel in hand-worked metal is inspired by the Chaîne d'Ancre motif.
Watch: Nantucket Anchor Chain Throw
The Nantucket miniature watch reinterprets the Chaîne d'Ancre motif at the origin of its creation. A throw of diamonds illuminates the case and reveals sparkling asymmetrical links on the dial. Here, the iconic Chaîne d'Ancre makes up the rectangular steel case produced in the Hermès Horologer workshops and illuminates it with its set links, thrown onto an immaculate dial. As if blown away by the wind, diamonds of various sizes form asymmetrical patterns, in a fluid and light movement from the case to the dial.
Nantucket jete de Chaîne d'Ancre; Ember Alligator Strap
Small Leather Goods: In-the-Loop Phone Case
Revisited and given a twist, the link features five models that meet today's needs with 'to go' formats, that are removed from bags and carried on the body. For In the Loop, this graphic design appears in the form of contrasting stitching or colourful patchwork. Pouches, phone cases, card holders or wallets, this brightly coloured line folds in accordance to modern usages and allows you to wear it in many different ways.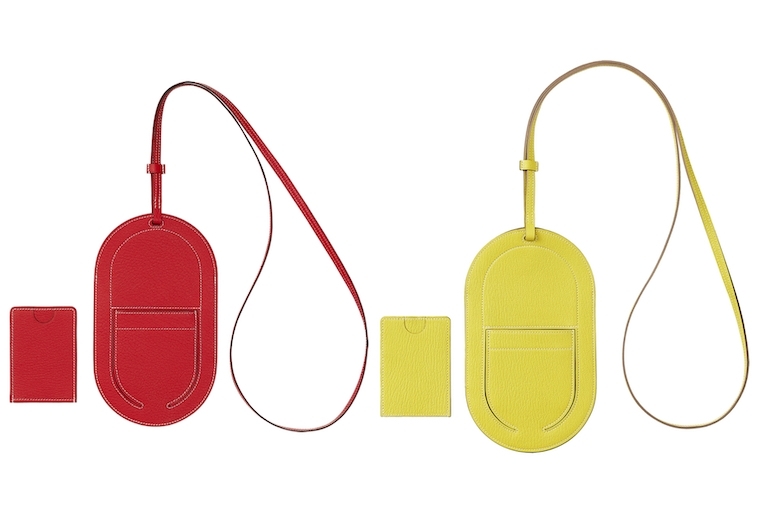 Jewellery: Hermès Réponse - Cuff bracelet in silver and vermeil
The Hermès Réponse line gives the Chaîne d'ancre link a contemporary aesthetic. It pays tribute to the chain-making know-how and historic aspect of Hermès jewellery, pairing silver with vermeil for the first time. In a play of materials and reflections, precious metals dialogue on pieces of character, featuring extra-wide links and mirror polished surfaces.
Cuff bracelet in Silver and Vermeil SS20 Objets Hermès Studio Des Fleurs