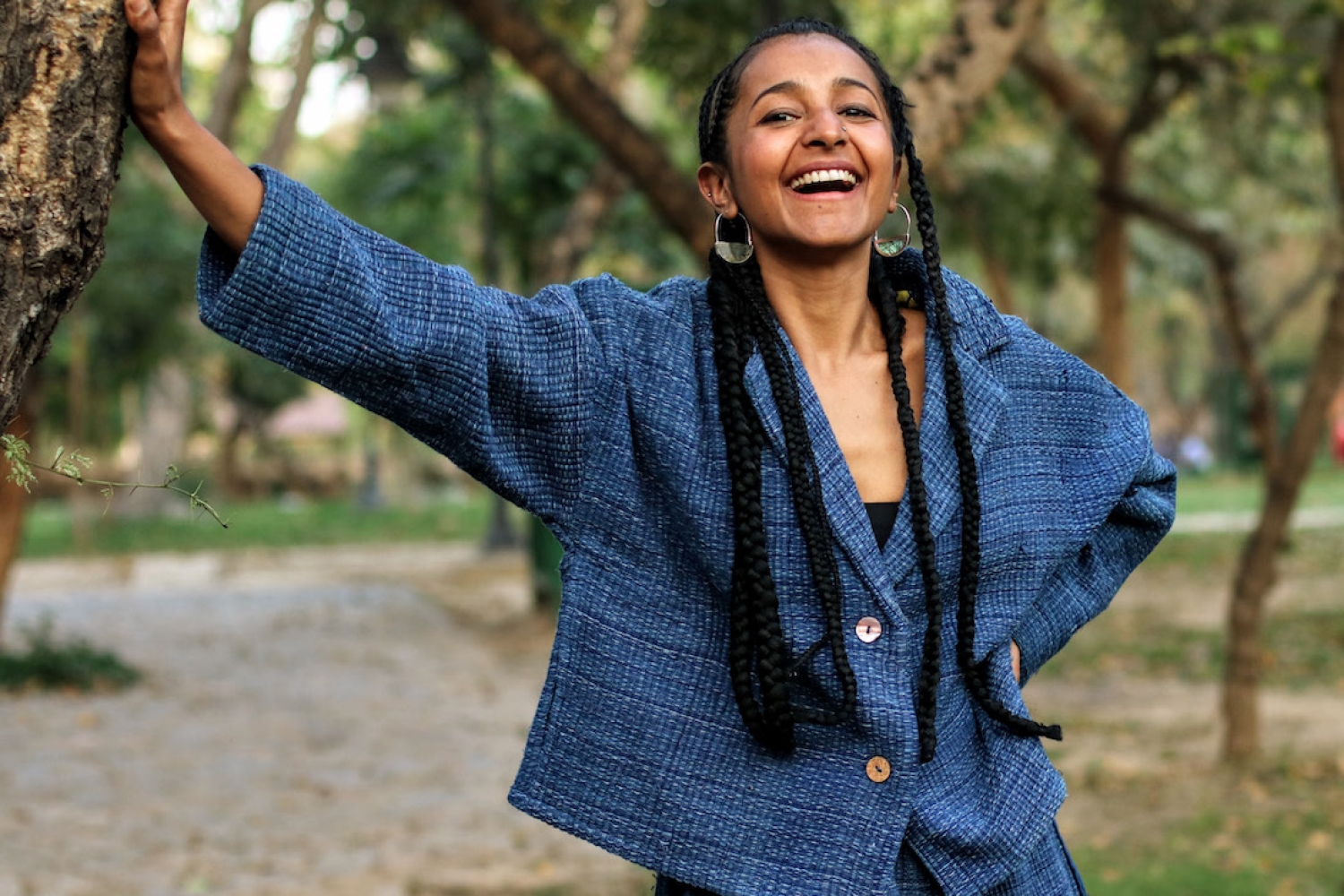 Ditty, photo by Apurva Nidhi
Love, when it is received, creates safe spaces. Safe spaces nurture creativity. I find this love in my grandfather's coats, my mother's scarves, my grandmother's saris, my father's jumpers, and my friend's t-shirt. This love can also be found in nature, in colour and gradation, in the light and shade, in the textures and patterns that exist in the natural world. Inspired by this, PYAAR upcycles materials through indigenous craft practices in a multitude of colours to make exchangeable clothing, accessories, and footwear that can be shared by people to express their love for each other. Through the ancient wisdom of handloom weaving, iro iro shapes tomorrow with pyaar (love).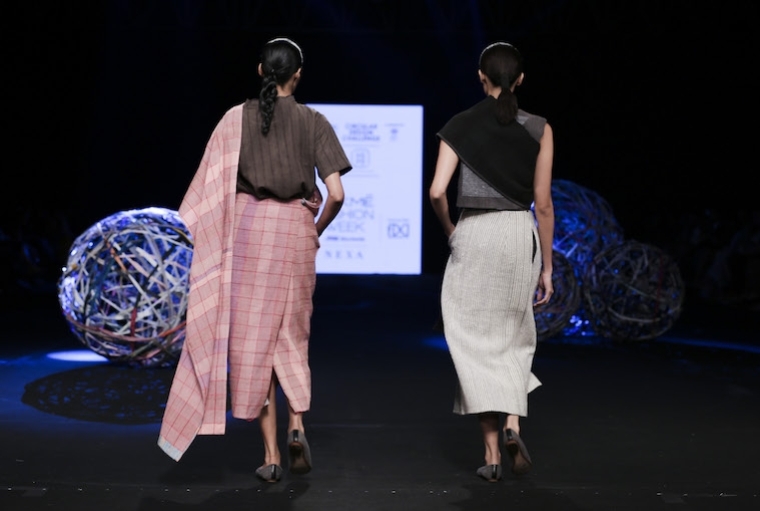 Inspired by the relationships that inspire creativity the collection is divided into four parts. Each part reflecting the evolution of love. FAMILIARITY leads to connection feeling connected makes us wanted to share our core beliefs if we revive VALIDATION for our core values, we feel SAFE feeling safe makes us want to UNRAVEL and be VULNERABLE. Sometimes vulnerability can lead to ACCEPTANCE where we find the love to our vibrant selves.
THE IRO IRO SYSTEM
Our value chain lies at the intersection of circular design and indigenous craft practices of India. Our constant motivation is to reimagine the system of making fashion and not just limit our innovation to the product. From a system that shares its losses and not its profits we aim to make fashion that shares prosperity throughout its value chain.

Words Bhaavya Goenka & Saloni Khandelwal
Photography Tarun Sharma
Date 23-05-2023