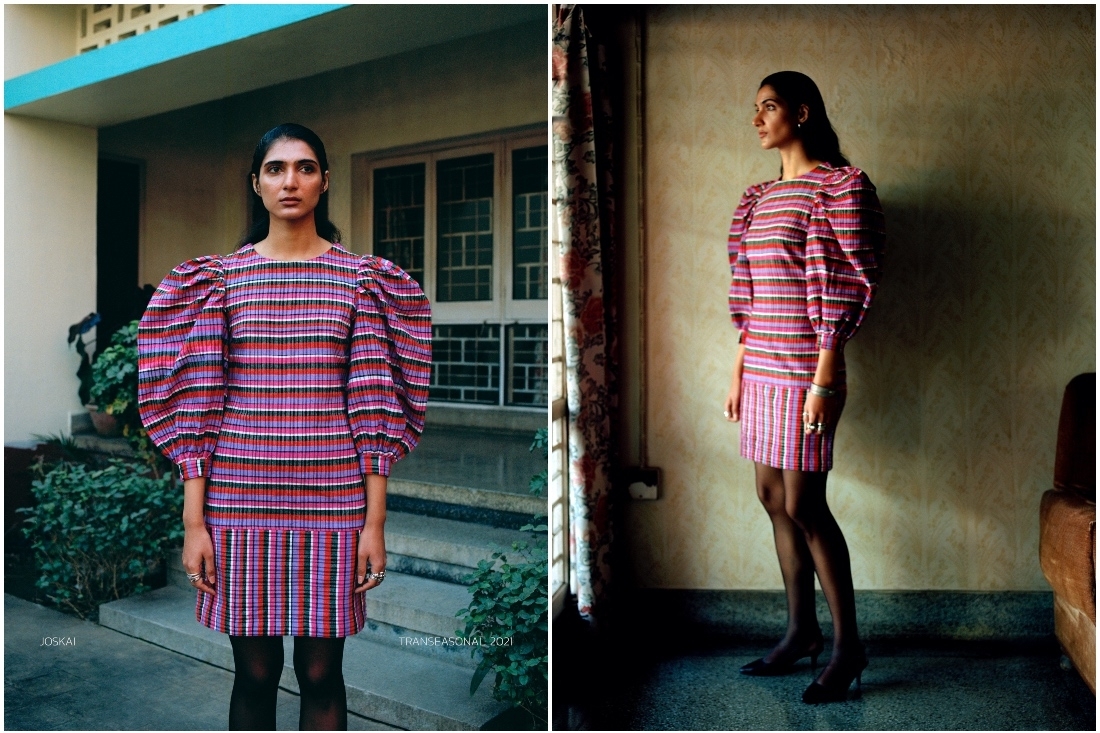 Having been a part of the fashion industry for a few years, designer Sujaya Hazarika instinctually knew that it was time to step away from the whirlwind that is the industry. The label, Joskai, was born out of her deep-seated need to slow down and be more conscious of her decisions when it comes to design and creation. A native from Assam, Sujaya was inclined towards the arts from a young age. Growing up, she dabbled with sketching, painting and explored all mediums available to her. She was focussed and possessed a certain creative drive. She also indulged in recycling, cutting up old garments to make something or the other and even clothes for her toys. She tells me, 'Coming from Assam, a region rich in its art, history and culture, inspired me as a child, which eventually led me to pursue my Bachelors in Design (Textiles) from NIFT Bangalore. Creating artworks and prints on fabric using multiple mediums has always been an area of interest and I always wanted to apply the same to garments and silhouettes.' As a means to further hone her technical skills, the designer also went on to pursue a Masters in Fashion Design from Polimoda in Italy.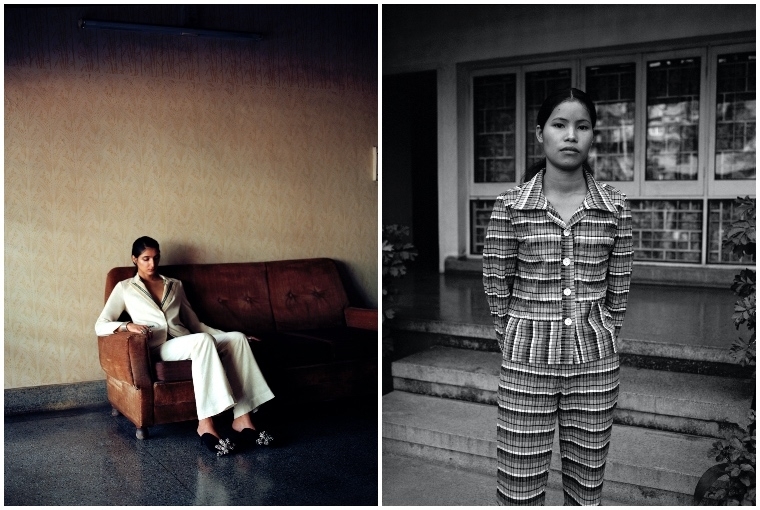 Joskai's roots essentially lie in the rich textile heritage of her home state, Assam. The term, that actually stands for a woven piece of cloth of the traditional costume donned by the Tiwa community, further represents the ornate beauty of the weaves which were a major part of how the label's design philosophy was formulated. Sujaya explains, 'I intensively travelled through the various craft clusters of North-East to understand the origin and making of the textiles. I came across the Tiwa community village and their textiles during one of these visits, and looking at their beautiful craft, traditional designs and costumes inspired me in shaping the vision for the brand.'
A careful synthesis of the traditional weave in a modern structure, Joskai's sartorially decadent first collection works closely not only with the artisans of the Tiwa community, but also those in and around Guwahati, particularly in the Sualkuchi village known for its silk centres. Sujaya's process involved in-depth research in the form of travel and interactions with the artisan community. An attempt to understand their designs, techniques and motifs aided her in creating artworks and mood boards. Once the designs were finalised, then came the infinite possibilities of the weave and the quality of the loom.
Expanding more on her process, Sujaya adds, 'For woven fabrics we collaborate with the artisans at various levels for development of swatches and for print developments. It is a constant process involving multiple swatches till we get the right colour and contrasts. On the garment construction side, the process begins with multiple sketches to get the correct silhouette and shapes, which then go through multiple fits. After few muslin fits and changes, once we are sure of our design and fabrics, we move towards the final construction and tailoring stage.'
When it comes to the relationship shared between a designer and an artisan, there is often a sense of imbalance that is now being addressed. Albeit slow, things are in the process of changing. Sujaya understands and believes in how vital it is for the designers to recognise and accept the lifestyle, culture and history of the communities, to foster a conducive partnership. 'The relationship needs to be collaborative at every level. In fact, the knowledge the artisans hold cannot be surpassed. I feel as designers, it is important to value their craft at par, and in today's time and in the future, it will be more about collaborating with them, amalgamating both the designer and artisans' skills and visions, to create something unique,' she asserts.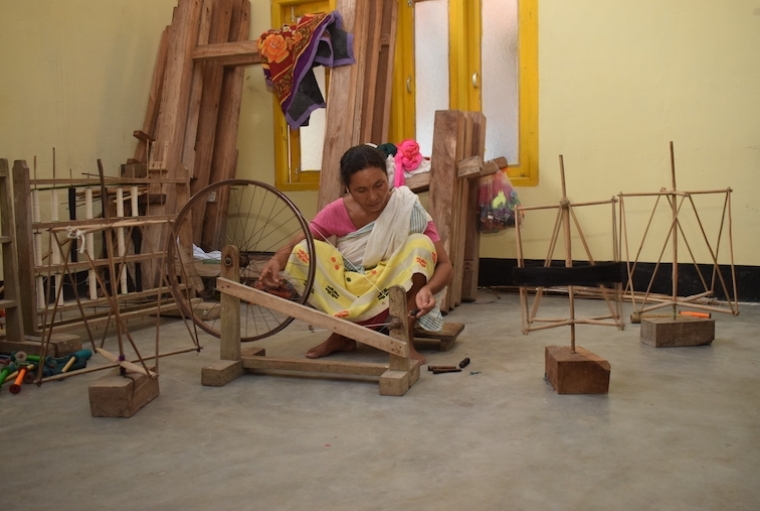 For a label that launched amidst a pandemic, things haven't been easy. Sales channels have been limited since movement in several areas is restricted. Sujaya's intention at a time like this has been to establish an online presence for the brand and grow their collection. She explains, 'We will keep creating mindfully and stay inspired till the market gets better. Being just a month old, we are still in the process of setting up our studio in Noida and are hoping for things to settle soon. I think in the future, the consumer is going to be very conscious of their purchase and as a brand it is important to remain as transparent about our processes, so that a customer can understand the value and effort behind a product.' As the industry is already at a stage when it's rather malleable, Sujaya is optimistic about the changing patterns of the designers and consumers.
Text Unnati Saini
Date 22-04-2021