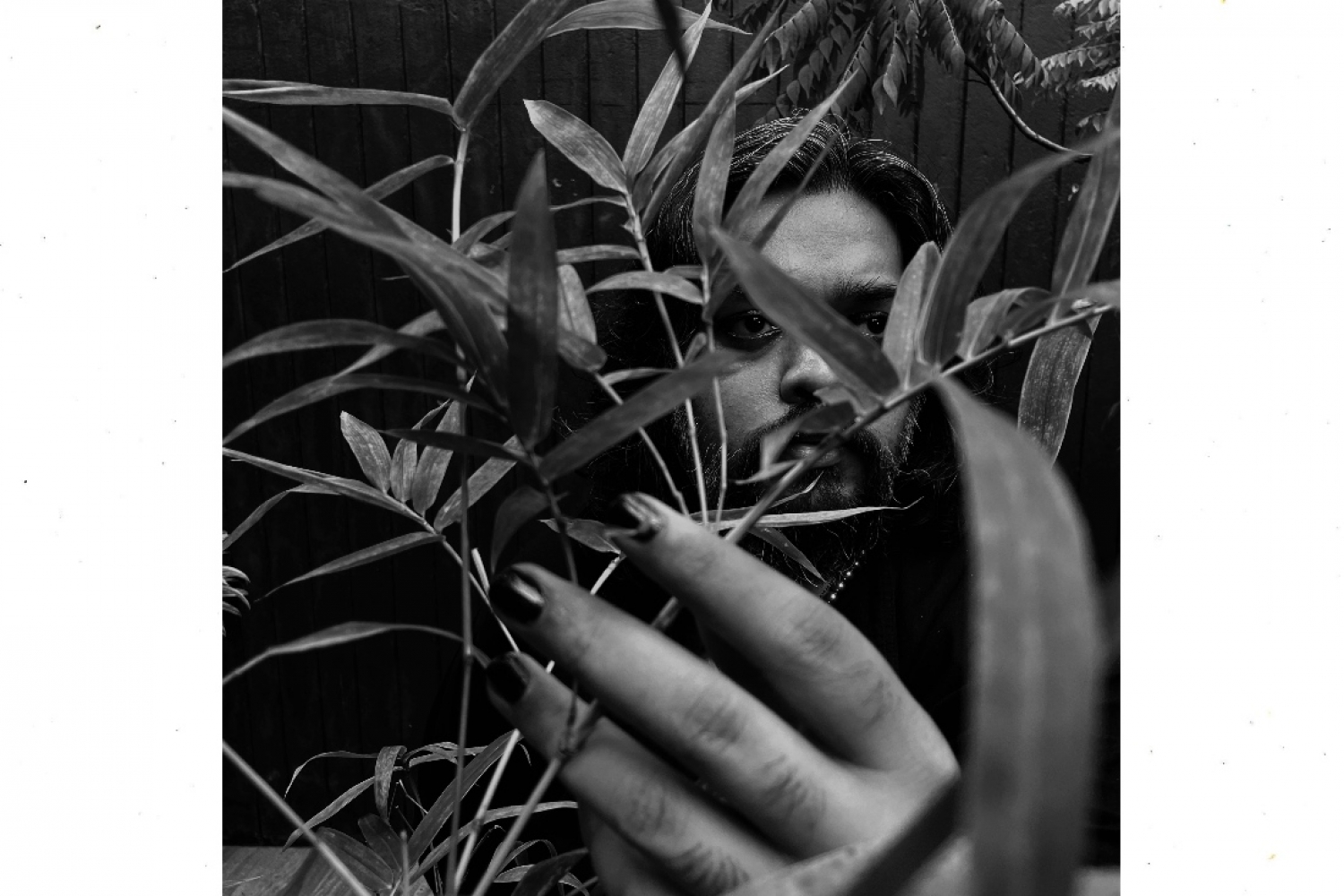 Kallol Datta: Poetry to Politics
Those well-acquainted with the body of work produced by Kallol Datta, would know that when it comes to fashion, his gaze is holistic. Occupying the intersection of fashion and art, Kallol's garments aren't constructed in vacuum — they are political, engaging with history and the cultural context. Furthermore, they set out to question all that we know and believe fashion stands for. We're in conversation with the artist who tells us how he came to be shortlisted for the sixth edition of the Jameel Prize, with an ongoing exhibition at the Victoria & Albert Museum, London, and his affinity for form and shape, amongst other things.
Do you remember your very first interaction with textiles? Do you think it impacted your present-day practice?
The all-enveloping, billowing shapes and forms I've seen growing up in the Emirates and Bahrain, have informed the manner in which I approach garment-making. I don't think there was a definitive moment but my interest in contemporary and near history clothing practices, has come about due to my formative years spent in West Asia.
Coming to the Jameel Prize, how did it all happen?
For the sixth edition of the Jameel Prize, one could respond to their open call and apply, or be nominated and then apply. I was nominated by Nandita Palchoudhuri for it and sent in my application. My motivation for applying was that if shortlisted as a finalist, my work would be part of a travelling show and be exhibited at venues which traditionally aren't available to contemporary clothes-makers based in South Asia as myself.
There aren't a lot of designers today, especially in India, who view fashion through the lens of politics. Do you think disrobing garments of their historical and contemporary contexts leads to oversimplification/dumbing down of fashion?
Yes, there is a lack of visceral engagement with socio-political developments in practices of clothes-makers and other contemporary designers. It seems implausible that in 2021, one can create in a vacuum. Mainstream fashion in the Indian sub-continent (and other regions) has never involved any critical thinking and we're bearing witness to the ramifications of there being a deficit of clothing designers, publications and other design professionals who engage with the "now". Vapid clothes cloaked under "sustainability" and "organic" hashtags ironically pander to our intense need of visual consumption.
Usually when it comes to modest fashion, it is either viewed through the gaze of suppression, or in recent years, there has been a certain commercialisation positing it as a monolith. Where do you stand when it comes to your hijab or chador?
Modest clothing is not just a Muslim issue. It transcends religious doctrines, ethnicities, and geography. The same governments who have banned the public-wearing of the hijab, have mask mandates in place. My interest, and my ongoing long-term creative research in clothing practices of North Africa, West Asia, the Korean Peninsula, and the Indian Subcontinent, shows up in my clothes-making in the form of a manteau, a jangot, a dupatta — forms native to a region/country that are further skewed through intense pattern-cutting. The manner in which one can swaddle a form, shroud an object, cocoon a body, is what I am interested in, and native wear like the aforementioned, help me create textile forms that keep changing when they're layered, one on top of the other. And when it comes to humans, there is no segregation. My all-enveloping clothes are placed on every body.
You have always maintained in your practice that form/shape takes precedence over the body/the wearer. Where does this thought exactly stem from?
It does. The body that inhabits my clothing must adapt to the textile form and not the other way around. It probably stems from the fact that I don't think of humans when I make clothes. There is a certain amount of freedom when you're not constrained by the usual variants of sizing, closures and colour. Shape, form, and silhouette is always paramount.
The body of work you produce always moves away from any kind of structure, what inspires this anti-fit/deconstructed aesthetic?
I like the state of forms being documented mid-collapse. And to achieve this, it takes the honing of pattern-cutting techniques, understanding of geometry and math, and an inquisitive mind to construct a fabric column.
Finally, what according to you should the clothing of now look like?
Like nothing and everything at the same time.

This article is an all exclusive from our October EZ. To read more such articles follow the link here.
Text Unnati Saini
Date 22-11-2021