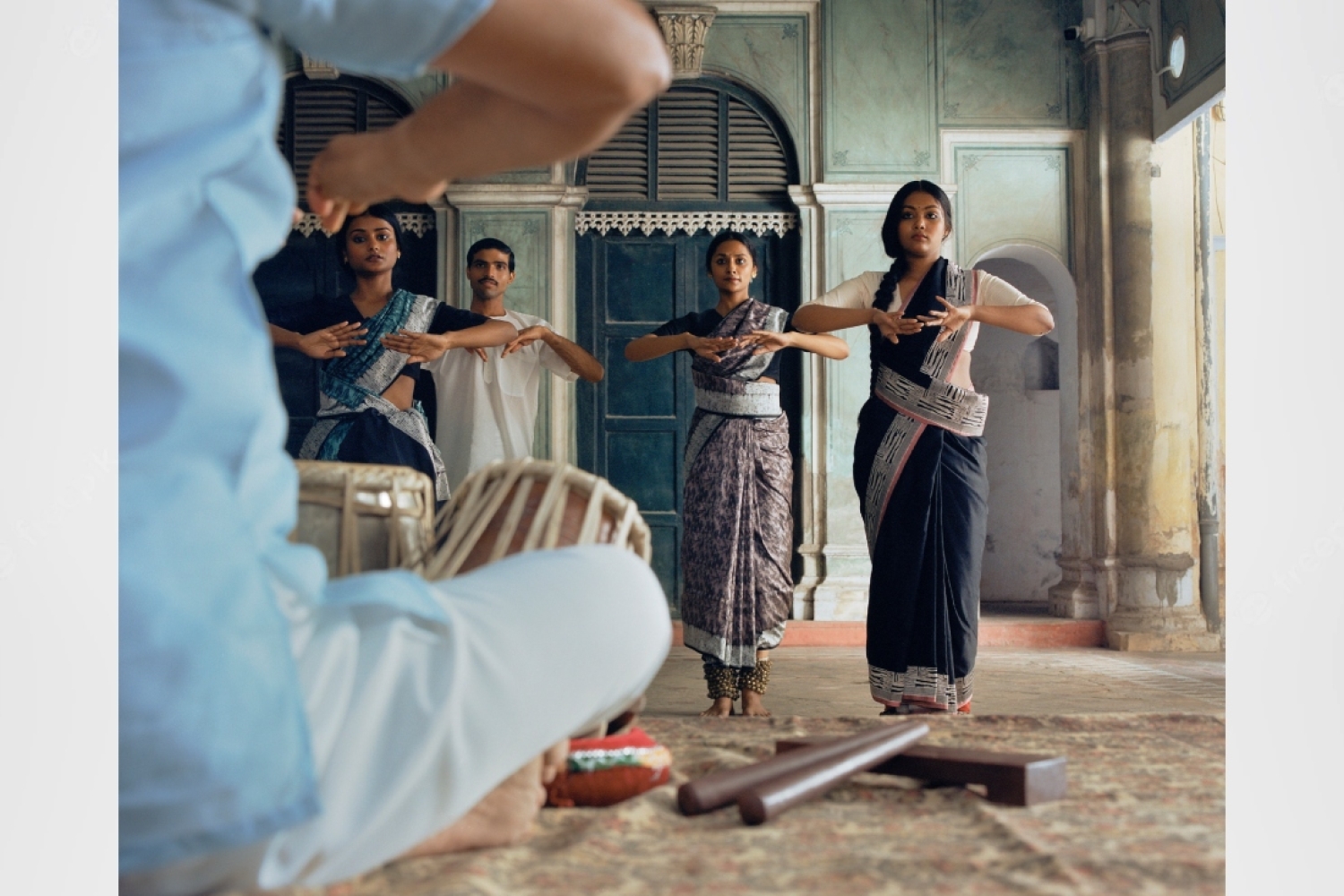 Aditi Chand, co-founder of Tilfi , tells me how the intent for their new collection Katha is driven by a single creative goal — staying true to their roots. Building on the label's play with abstraction for Benarasi textiles and dabbling with a plethora of visual effects, from weathered to marbled textures, Tilfi has put out a collection akin to none. Translating the physical feeling of a textured surface on a regular fabric hasn't been easy, but the team has worked hard on conveying the impression that there is a shape to be felt when it is only known to be seen. Aditi further goes on to explain how the perceived surface quality of the sarees has been created by their master artisans only through a play in the warp and weft movement. As Tilfi traces stories of the past through the precise movements of the present with their collection, we reach out to Aditi, who lets us in on their creative process, and more.
How would you define the mood of the collection?
The collection is both playful and artistic. Artistic because we drew inspiration, as we do for most of our collections, from pieces of art — paintings and drawings of textures, abstract art and even textured fabrics have pushed us to try and translate them into our textiles. The collection is also quite playful. It required our team and weavers to think outside the box to recreate the kind of textures we designed for Katha, that had a more contemporary appeal and quite unusual shapes.
We have tried to translate this playfulness and artistry into the collection's launch campaign, "Katha" follows real dancers -Shreya, Vishal, Tania and Ratnpriya- and their guru -Pandit Ravi Shankar Mishra Conceived as a documentary, the campaign follows them through a day of practice, to show their art in motion, as well as to witness the process of transmission of knowledge between a guru and his disciples. In the end, the sarees play with spatial variations and feature various elaborate patterns crafted through an original display of lines, colours and shapes, to give the illusion of a surface. These different textures have allowed us to bring an organic life to contemporary designs.
What guided the colour palette for the collection?
For the colour palette, we focused on classic, earthy tones, which we decided to balance with a few eccentric colour combinations.
Take us through the creative process.
The creative process for this collection started with our textile designers. Inspired by how physical textures could be visually conveyed on plain canvases and fabrics, they drew inspiration from different artists and art movements to understand which textures could be woven on our textiles. After deciding on a few compositions that could be replicated, we sat down with some of our master artisans to figure out how we could actually execute these ideas on the looms through the Tanchoi or Kadhua techniques. Through a play in the warp and the weft, we discovered that it was actually possible to translate these textures visually.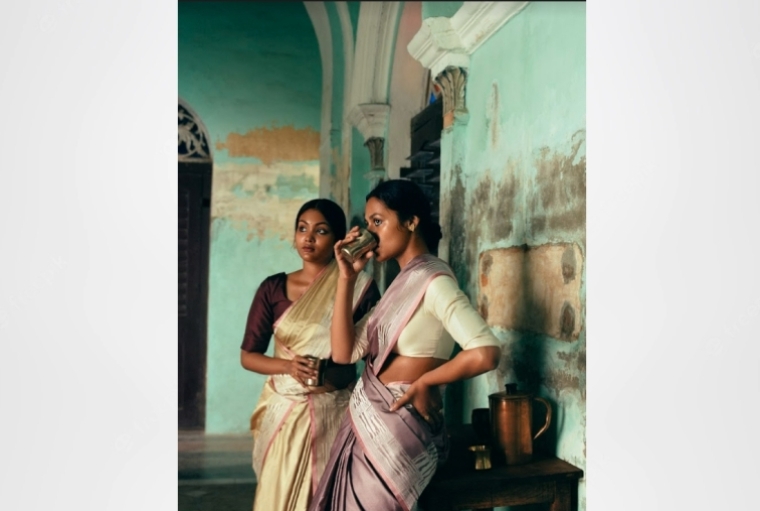 Finally, what's coming up next for Tilfi?
Tilfi will be releasing two collections in February — a new collection of suits and sarees, as well as a more unexpected collection of garments, woven by hand in Banaras, always. Our goal is to keep innovating, and to keep pushing the boundaries of our crafts into unexplored territories.
Words Unnati Saini
Date 30-01-2023