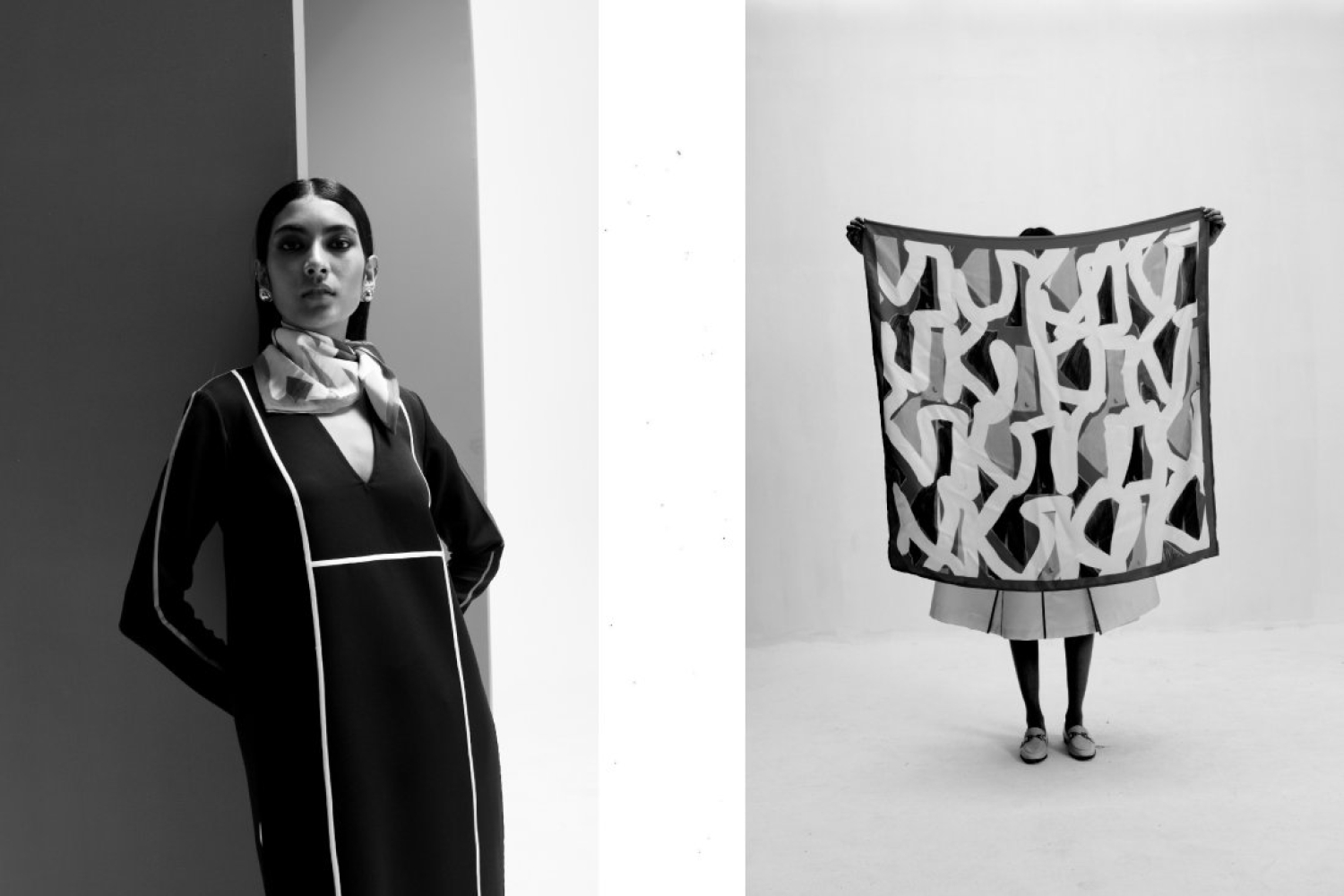 About the collection
Bringing back its fundamentals, KJ SIGNATURE is a line exuding core luxury, emphasizing functional, elevated fashion. A sense of Tailored minimalism is reflected through Architectural lines and modern silhouettes, creating versatile ensembles that can easily be styled through day and night. Minimalism stays integral to the signature line with glimpses of colour-blocked details peeking through the pleats in the jacket and the pants. Croquis lines are translated onto the outfits adding prismatic detail to the collection. Prints are Scandinavian in nature and florals are bought down to their basic forms embedded in the clean simple lines of the garments. Sharp and constructed silhouettes are paired with clean lines and colour block, clashing boldness into simple work wear.
About the brand and designer
Kshitij Jalori launched his eponymous label in 2018 and conceptualized the idea of bringing a contemporary perspective on traditional textiles. Kshitij completed his Bachelor's in Design (Textiles) from NIFT, Delhi and went on to work with Indian design powerhouses of Rta Kapur Chishti, Sabyasachi, Pero and Shades of India. Taking his learning in curating minimal aesthetics with sophisticated styling, Kshitij began to focus primarily on working with traditional design elements of Benaras looms. Apart from technique and skill he sought to bring innovations, one such being the involvement of Urtoo in brocade weaving orthe development of embroideries using pure materials and absolute authentic techniques. From creating statement contemporary pieces to classic Benarasi saris, the brand works to bring innovations push boundaries and give a new relevance to Indian art and textiles.

Date 16-05-2023