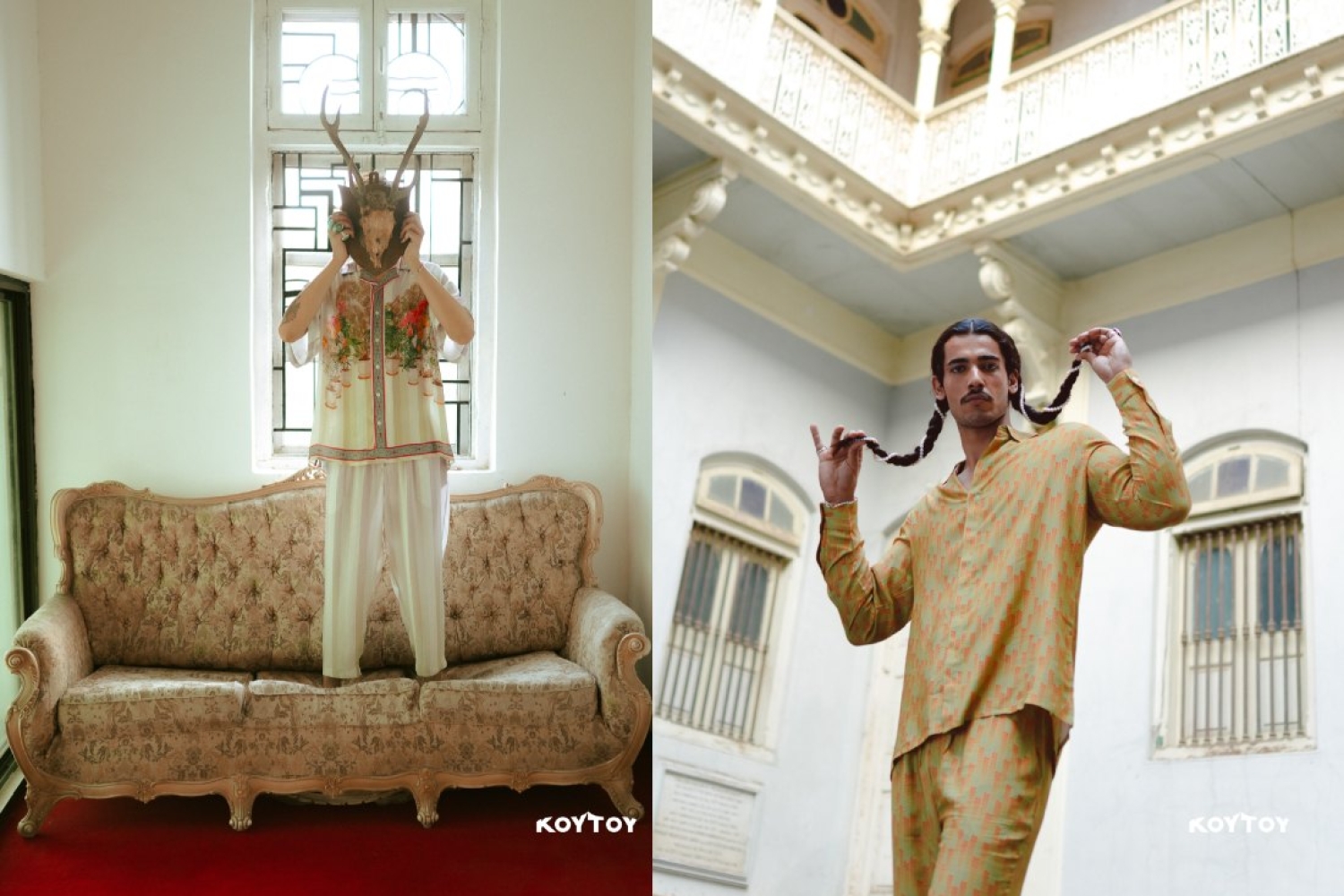 Kunaal Kyhaan of KOYTOY is not only a trained architect and interior designer, but also an artist and an actor. He studied architectural design at the Parsons School of Design in New York and founded the bespoke design studio, studioHAUS in Pune, in 2012. It was much later, in 2020, when he went on to launch KOYTOY, a lifestyle and fashion brand.
His upbringing was heavily influenced by two extraordinary women, both creatively charged and inspiring with their own sensibilities. His mother, an alumnus of JJ School of Arts and a multifaceted entrepreneur, took him as an apprentice at the age of fourteen, where she groomed him to learn the nuances of design. Secondly, his grandmother, who from early childhood would rope him towards creative activities like glass painting, weaving Chindy rugs or storytelling. Till today, Kunaal seeks their ideas when it comes to referencing ancient Indian art or craft forms. Therefore, it was only natural for him to be inclined towards design and pursue it as a profession. We're in conversation as he gives us a rundown of the collection to be presented at the upcoming Lakme x FDCI fashion week.
How did the journey for your own label begin?
My journey to launching my own label found its spark while travelling through rural areas and discovering a distinctive style among young men and women. Adorned in jewels and logo-emblazoned clothing, which is commonplace in local markets, their aesthetic of combining contemporary flair and traditional accessories inspired the creation of KOYTOY. For years, I have yearned to create a lifestyle brand that is centred around fashion, and so, KOYTOY was born.
Take us through the creative process for the upcoming INIFD presents Gen Next collection.
Over the years of being in design, I have begun to understand that inspiration is everywhere. A creative trains their brain with practice to translate and refine the everyday inspirations into tangible products. My varied interests and careers allow me to gain multiple perspectives and explorations that constantly keep me in an inspired state of mind. What I love most about the entire process is the curation and development of these ideas into narratives.
The INIFD presents Gen Next collection is called Maharaja by the bay. A Maharaja-in-waiting holds a dual life, one that he has enjoyed, bathed in luxury and the other is the great responsibility that he is being trained to take on. The moments are fleeting from his past life, nostalgic of his time spent in the privacy and comfort of family and friends. A memory that is treasured forever. At KOYTOY, we pride ourselves in the Maharaja way of life. A life of luxurious ease, surrounded by beauty, colour, and above all individual, unopposed self-expression. The garments are flowy, rich, and vibrant, with original illustrated prints.
The collection evokes a sense of 'Desi-Nostalgia' — the designs include magnified renditions of the intricate motifs found in historic art murals, miniatures and iconic photography of the era from the Indian monarchs' private collections, blended with original KOYTOY iconography, reminiscent of royal insignias. The collection consists of prints that include motifs depicting freshwater pearls, glittery jewel boxes, and original miniature paintings. Iconic silhouettes of hunting safari sets, horse riding chaps and flared oversized pants, styled with statement gemstones and pearl strings that complete the Modern Maharaja fit.
Tell us in detail about how sustainability has been incorporated in your blueprint?
As an adolescent brand in the industry, we are finding our footing. With fashion we are able to contribute by indulging in regenerated fibres that are better for the environment and following small batch production, which minimises excess wastage. For our paraphernalia, we have tried to do our fair share. KOYTOY's paper bags are 100% recyclable which feature hand rolled paper handles that do not need to be processed separately before recycling. We avoid lamination on our branding material and our garments are shipped in a raw cotton bag in place of plastic wrapping to reduce our plastic footprint. The only form of plastic involved in our shipping is the courier bag, for which we have been proactively seeking a solution.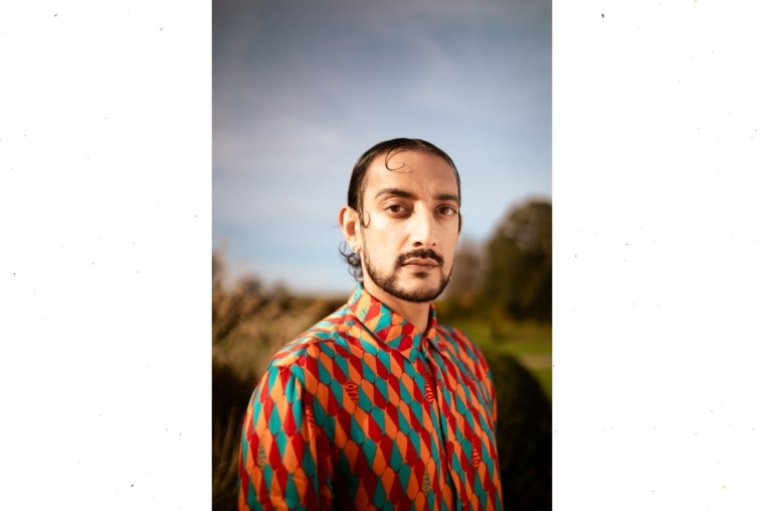 Also, what do you think of it (sustainability) in terms of the current fashion landscape? Where are we lacking and what's the way forward?
Sustainability is a huge issue in the fashion landscape right now. We are lacking in terms of reducing our environmental impact and creating more sustainable practices. The way forward is to focus on creating more sustainable materials, reducing waste, and creating more ethical production processes. Additionally, we need to focus on educating consumers about the importance of sustainability and how their choices can make a difference.
As designers, we should strive to create designs that are timeless and can be worn for multiple seasons. This will help reduce the amount of waste created by the fashion industry. At KOYTOY, we are always expanding our library of prints with conscious production practices and custom requests. Keeping our production in check and expanding the longevity of the collections is essential for us.
What do you think is coming up next post Lakmé Fashion Week x FDCI?
Winning INIFD presents GenNext provides solid recognition from industry stalwarts. The learnings from this opportunity are going to pave the way for the future. After Lakmé Fashion Week x FDCI, I wish to implement the learnings to scale up, and share my designs with a wider network, in hopes of achieving our goals and creating a design repertoire that forms a unique mark in the Indian fashion landscape.

Words Unnati Saini
Date 07-03-2023