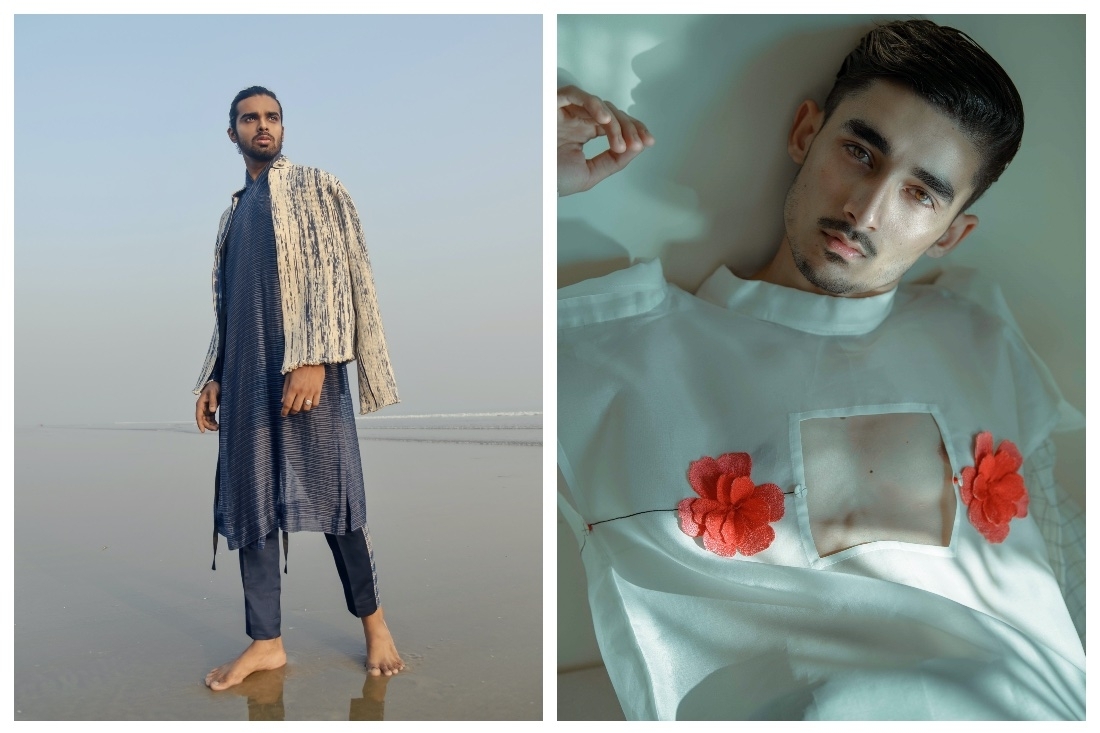 The Designer
My Name is Rahul Dasgupta, a menswear designer based out of Kolkata. I am a design graduate from NIFT Kolkata, and I won the most creative and innovative design collection award for my graduation collection. Post college, I freelanced as a stylist for a year and then joined Ruceru, which is a womenswear designer.
I have always wanted to have my own menswear label, which led me to launch my studio in August 2020. It's just been six months, but the journey has not been easy. My love for fashion has always been there for me. I was a creative child, but at the time, I couldn't even think of pursuing it, as building a career out of it seemed like a farfetched dream. Moreover, I did not have a financial back up. So, I studied computer science because getting a job in IT was easy back then. However, I knew this industry was not for me. Finally, I took a call and I left my well paying job, and followed my passion by applying to NIFT. The joy of creating something new cannot be replaced by anything else. That's how my journey with fashion began and I guess it will continue till I die.
The Label
I have always dreamed of walking the ramp as a designer, when people will recognise me for my designs, and I would create a name for myself in this creative space. This is my third attempt to start my own label. When I finished my graduation from NIFT, I came up with my first collection, it did not turn out well as I had no contacts through whom I could sell it. After two years, I tried again. I thought this time I will only create art and keep doing it. I started by introducing creative clothing that people complimented and showered me with praises, but wouldn't buy. So, I couldn't sustain that time either. I finally started my official menswear label again in August 2020. I am hoping everything falls in place and that I grow this time.
As a young designer, I have a small team of people who help me execute ideas and finish the product. I develop the idea, create the mood board, colour board, and design the pieces. Once designing is done, it goes to the pattern making department, where I sit with the master and develop the pattern, and check the muslin fit. Once that is approved, I shoot the fabric for the dying process. I have a dedicated person who develops shibori. Accordingly, once the tying is done, it goes for dying. Once I get the fabric, it goes to the master for pattern and cutting, then it goes to the tailor, whom I guide for seam finishing, stitch length and all the nitty gritty details. Finally, it comes to the hand finishing department. I take care of the overall process and each piece that goes out from my label is thoroughly checked by me. My label stands for clean designs and detailed pieces. I take special care regarding garment construction and every little detail that is incorporated into the piece.
The Inspiration
All my inspirations come from within. The joy, sorrow, melancholic feelings and my everyday human experiences, inspire me to create something new. I have always dwelled deep into my mind to translate my experiences into fashion. Even though my inspiration is the sea for my recent collection, it's less about the sea and more about the visual of what one experiences standing at the beach. So, the inspiration for story telling again becomes very personal. I always try to interpret the mood through my collection.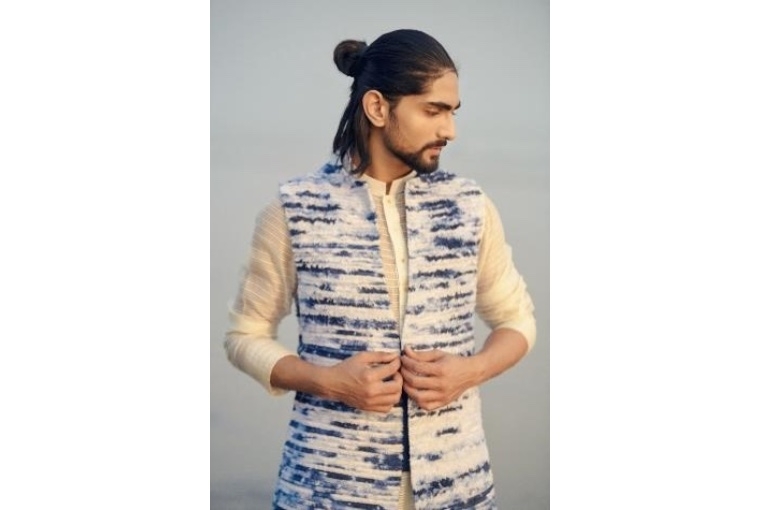 The Process
My creative process is quite robust. Once I have an idea, I leave it for some days to marinate in my head. If after a week, I still think that idea is cool, I go ahead with nurturing it further. I have learnt with experience that every little thought or inspiration that comes to you doesn't necessarily need to be translated into something. Once I feel confident about the idea, I try to find out the mood that I wish to express through it. Then I indulge in vigorous brainstorming and mind mapping to find out a connecting thread to tell the story. So, once the drafting of the idea is finalised, I either take the fabric and start draping, or I sketch and go for a test fit. That's how I usually work.
The Pandemic and Beyond
Things have not been easy during the pandemic. Moreover, I was ready with my team and collection and was just about to launch it, but then the lockdown happened. Thankfully, I got a team who understood the time and situation and somehow, we sailed through. It's hard to tell what the future holds as the current scenario has become so unpredictable. We can only hope that things get better and that we all find a place where we can sustain our business practices or jobs per se. Having said that, it's good to see people are coming together to help each other in this tough time, with the FDCI x Lakme Fashion Week collaboration being an iconic example. So, in terms of the future of the fashion industry, I am hoping to see a lot more collaborations taking place, wherein people help to grow and sustain each other's businesses.
Date
15-03-2021