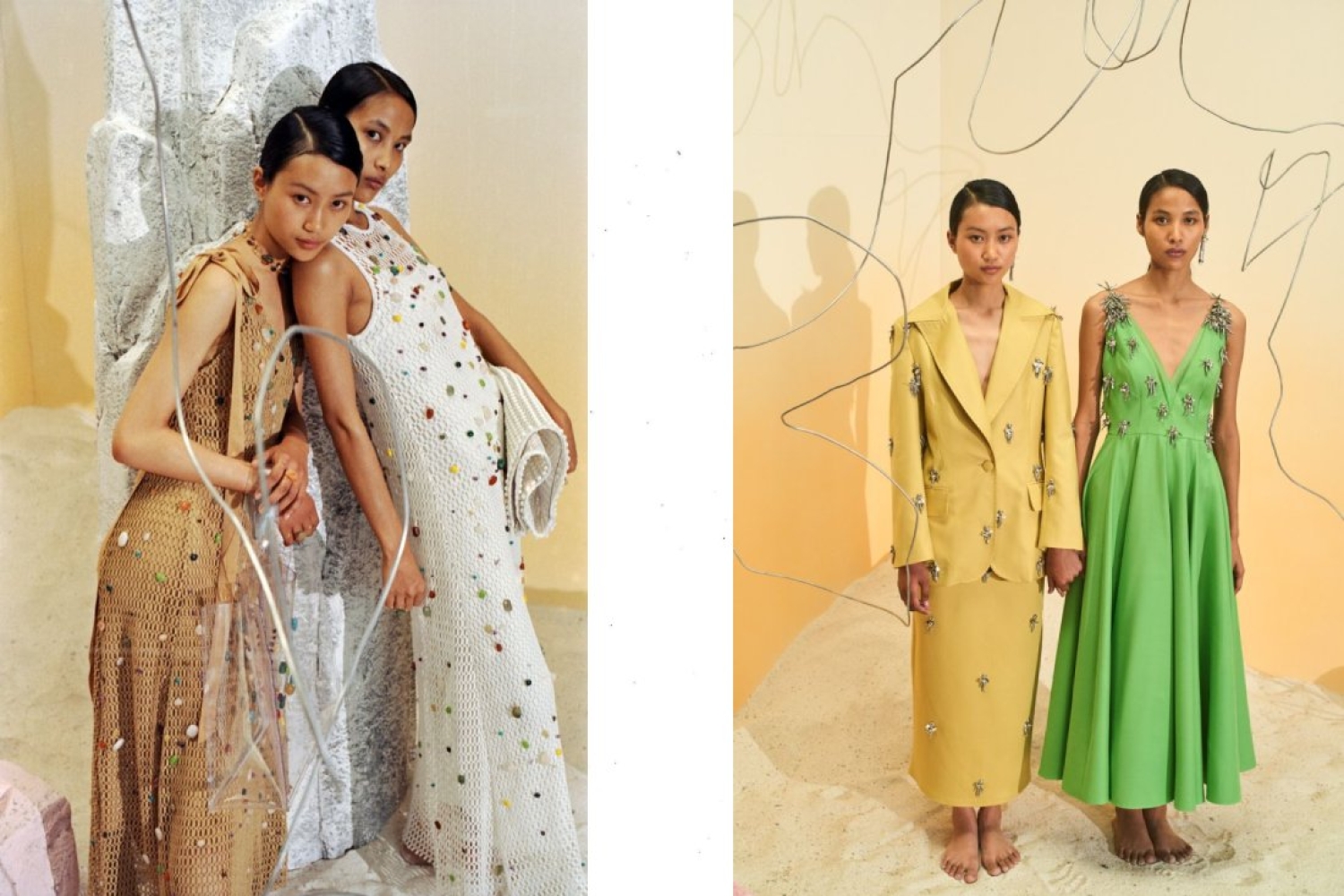 Rooted in craft and conscious fashion, moonray is a modern luxury brand curated by the mother-daughter duo, Karishma and Avantika Swali, for an ever-evolving community. moonray seeks to spread joy and foster change through an eclectic, free-spirited, conscious fashion line that speaks the language of art, innovation, and compassion.
At moonray, Karishma tells me their aim is creating a community with a collective conscience. As creators of luxury craft for the world's finest brands for close to forty years at Chanakya, the duo has had the fortune of experiencing the joy of craft that our incredible heritage offers and learning from its innate wisdom. moonray is not only rooted in responsible innovation with transformations, but also wishes to beget lasting change to preserve communities and the planet. Deeply committed to inclusion, fifty percent of all moonray profits are always invested in children's education and animal welfare through registered not-for-profit organisations. Founders Karishma and Avantika tell us about their new store in Delhi, their inspiration, and more.
What inspired the new spring/summer 2023 collection?
The moonray spring/summer 2023 collection studies the literal and profound aspects of the states of matter — their unique qualities, innate versatility, and infinite possibilities. There is a poetic beauty in knowing that something can change in form but remain the same at a molecular level. This shapeshifting phenomenon can also be applied to us, human beings. The world may be ever-evolving, but at our core, at our deepest natural state, we remain the same.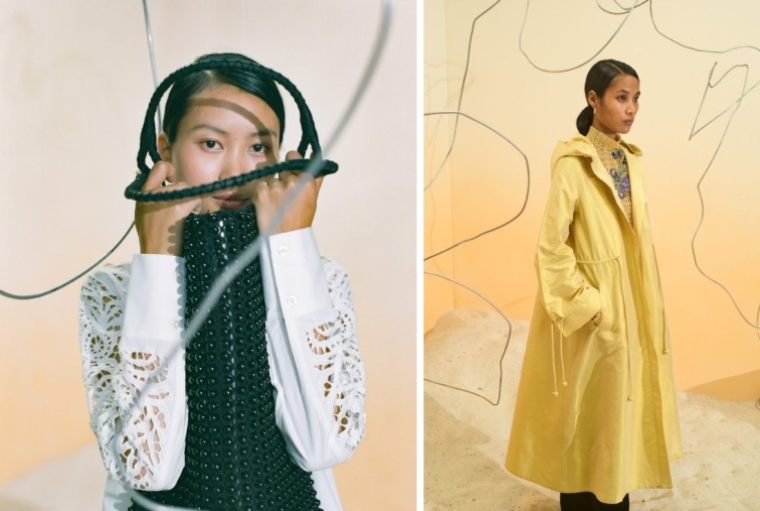 What does your work in progress look like?
With this collection, we explore the constant shifting of molecules as matter changes state, evident in the densely embroidered beads on crochet dresses and intricately handcrafted lace collars featuring contemporary variations of needlepoint techniques. The moonstone series is a playful interpretation of the solid state using semi-precious gemstones on liquid-like crochet knit fabric. The bubble drift series with beaded circular cut-outs on the hems and pockets are reminiscent of an interplay between solid and vapour. Hand-embroidered flower appliqués, silver metallic flower petals, and bulges featured across the collection catch the eye.
Just as the states of matter occur naturally, the colour palette for this season is a lesson in spontaneity — sand dune yellow, sienna red, and fern green, along with bright whites and pastels that bring a sense of weightlessness to the collection. Our signature moon-o-gram series includes raw denim in dark indigo and light blue washes, which have been engraved with an 'mr' monogram in varying scales and sizes.
What should the fashion of now look like?
Creativity, when cross pollinated, is always so interesting. Creating collectively harbours new perspectives. I see that our values for collective creativity at moonray are fuelling us towards a new paradigm for creative culture. We have experienced innovation at its best when a creation emerges from these energies. With each season, we explore craft across genres and use more recycled and organic fabrics across our product line. Our love for the planet is reflected in our fabrics this season — organic cotton poplin, forest-certified viscose, raw denim, viscose fine twill, cotton crochet and organic summer muslins, all biodegradable and certified-vegan.
Finally, what's been keeping you busy of late, and what's coming up next for the label?
We feel very fortunate as moonray has, in a short time, garnered recognition for its conscious craft-based contemporary fashion-building community across the world. It is a community that appreciates the unique blend of design excellence, craft, and inclusivity. After the success of our flagship store launch in Mumbai in August 2022, we are now expanding our presence in the capital with the opening of the New Delhi store at The Dhan Mill. moonray will soon array into men's wear and fine jewellery as well.
Together, we can reclaim our future — one that is cleaner, more kind and reconnects us to our outer and inner worlds. Slowly but surely, we would love to grow our community worldwide, a community propelled by universal love where respect, conscious and timeless fashion co-exist in harmony.

Date 29-05-2023