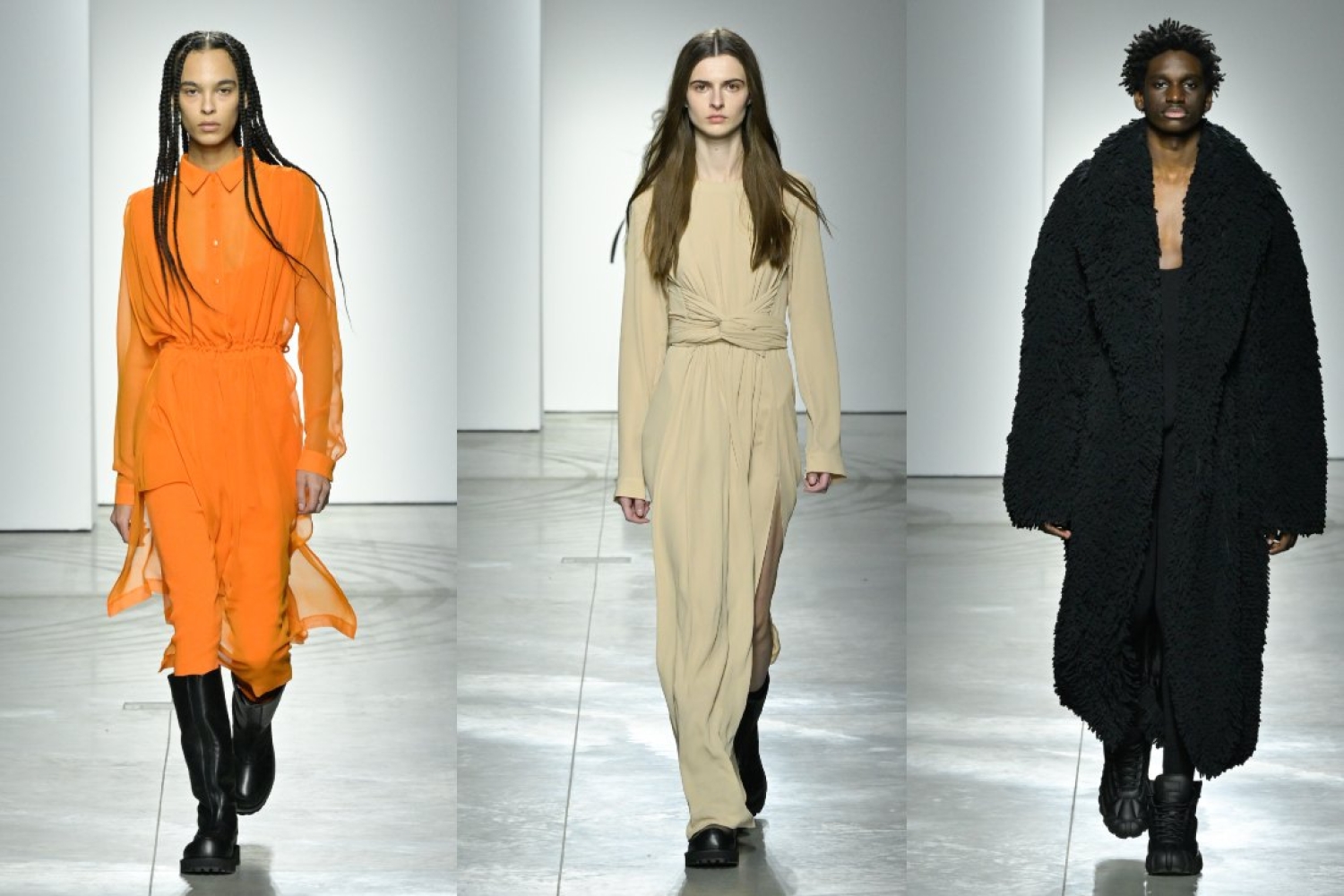 Onitsuka Tiger AW23 Collection
Onitsuka Tiger presented its Autumn Winter 2023 Collection at the Milan Fashion Week. Under the direction of creative director Andrea Pompilio, the brand has participated in Milan Fashion Week since debuting in Autumn Winter 2021. The theme of this collection is "Urban Layering". Dressing in layers is a central part of Japanese culture. The act of wearing a kimono is part of a ritual performed by superimposing garments of different weights, from the very light underwear to the actual kimono, which are then closed by a wide belt. It is a tradition, which for Autumn Winter 2023, matched with oversized and flowing tailoring, another fashionable excellence from Japan.
Andrea Pompilio, the Creative Director, has distilled essence of this Japanese tradition by filtering it through Onitsuka Tiger's sporty DNA. The result marks an important step for the brand, which presents a collection that, while maintaining its active spirit, is more focused on an urban aesthetic. Thus there are oversized coats made of needle-punched crafted faux fur, tailored coats made of cozy melton having a see-through effect with visible padding detail on the back and adorned with large knitted martingales. Crisp melton is used for oversized three-button jackets and coats.
Also, the mega anoraks, with their eye-catching volume, are special items for the show. The collaboration with Zanter, famous for producing the first domestic down-filled outerwear as a pioneer of down wear in Japan, has been realized. Since 1956, Zanter has supplied work down wear to the Antarctic expedition and various exploration teams for more than 60 years. The down used for filling is high-quality virgin down, and the down-proof processing is applied to prevent the feathers from poking through the fabric, making Zanter a Japanese Brand that offers authentic products. These items can also be worn on top of each other to make the silhouette voluminous, but less bulky. The look is completed by the layering of the bottoms. Baggy trousers made of nylon and melton, and quilted chiffon shorts with see-through padding are layered over precious boxer shorts.
In contrast, there are close-fitting, almost downhill suits. On top of that, instead of French terry hoodies, giant turtlenecks made of mohair-touch knit, lightweight quilted chiffon see-through shirts with visible padding (a detail that also is found as an embellishment on outerwear), and a ribbed, tight silhouette tank tops, and more are combined. Sash belts and drawstrings designed into the waist of georgette and chiffon dresses emphasize femininity, and both long and short lengths have flowing silhouettes. The palette is minimal, starting with signature black to which shades of grey, beige and flashes of pumpkin orange are added.
Date 02-03-2023