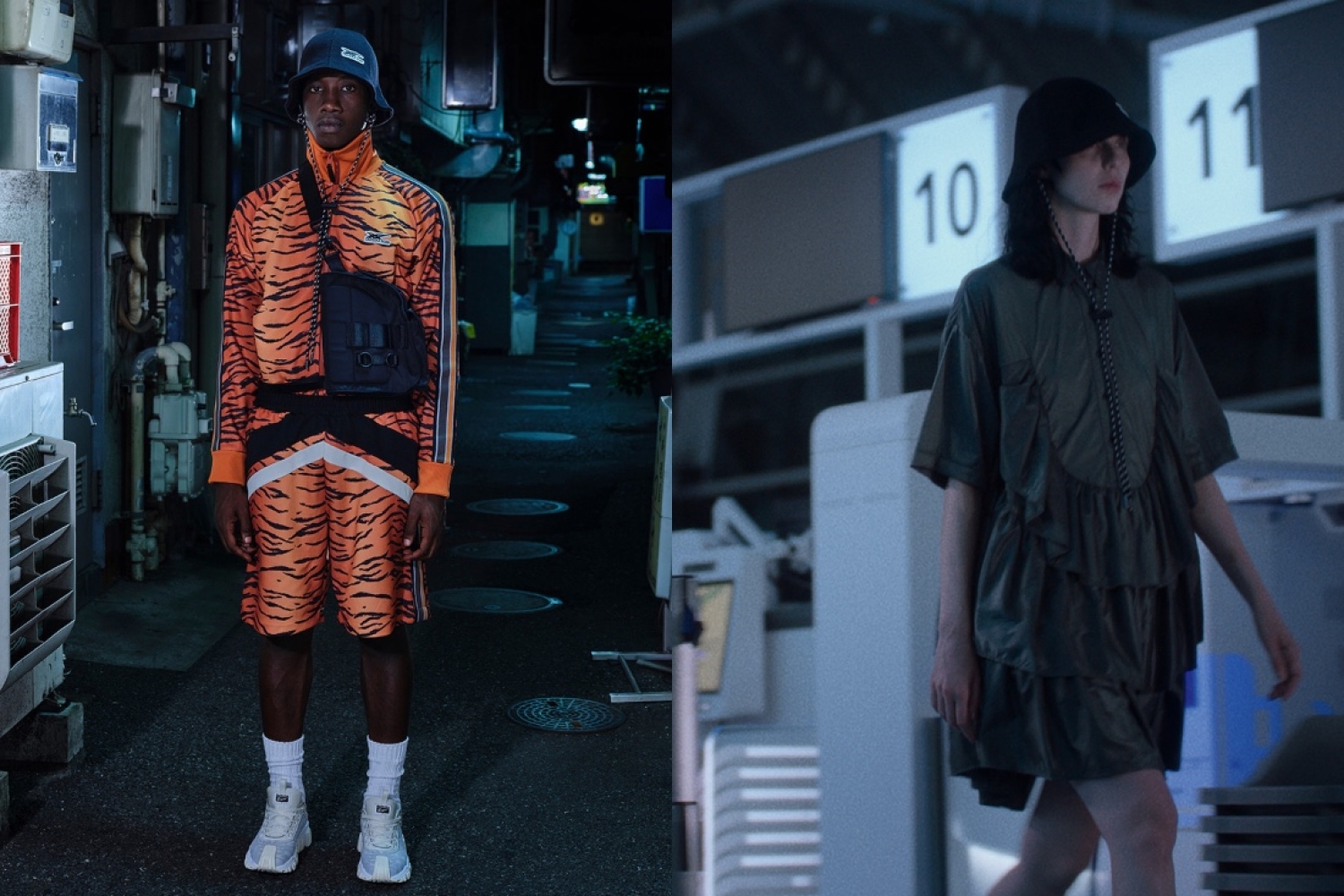 Onitsuka Tiger Spring Summer 2022
The Japanese brand, renowned for combining fashion with sport and its innovative savoir-faire, chose Milan Fashion Week to showcase its new collection for the second season running. The designer had imagined a trip from Milan to an unexpectedly empty Tokyo, which hasn't lost its uniqueness. The nocturnal wander began at the airport then moved onto the streets of the metropolis. Big traffic lights, bridges, streets, and elevated expressways: they all looked empty. With a change of scene, it transformed into a runway. The vastness became smaller and smaller, closing in on Shinjuku and Shibuya alleys. In total contrast to the city, they were lit up by colorful neon lights belonging to tech and gadget shops, or taxi stations, with their neat rows of both old and new cars. The white lace on the seat covers clashed with the colorful LED lights of the automatic doors.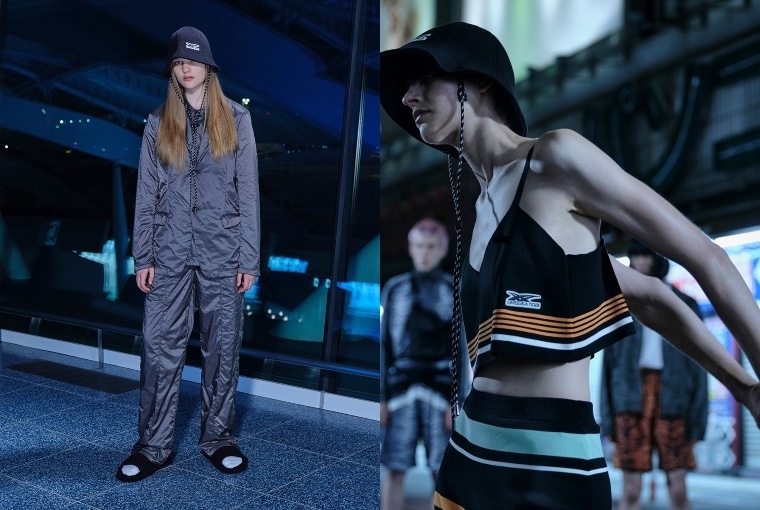 The tour went on, collapsing into the backstreets of the Ooimachi Shopping Arcade. From coffee shops and snack bars to street signs, everything radiated a cold, greenish light that amplified the feeling of disorientation, as if lost in translation. The trip ended up on the rooftop of one of the many Tokyo skyscrapers. The endless lights recalled the dystopic future portrayed by iconic animes that have conquered the world. A nocturnal Tokyo, waiting to wake up to the restless routine is a symbol of both energy and modernity. Onitsuka Tiger's collection, with its fashion-meets-sports-oriented aesthetic, fit perfectly into the setting. 2022 will be the year of the tiger, the core symbol of the brand and expression of the recurring theme of the power of the tiger.
A selection of complementary and multipurpose items featuring animal and geometric prints, as well as horizontal lines, were found in the beachwear. As for footwear, there are two new styles of sneakers featuring a printed sole and shoe upper that depicts a characteristic feline coat.

Date 04-10-2021