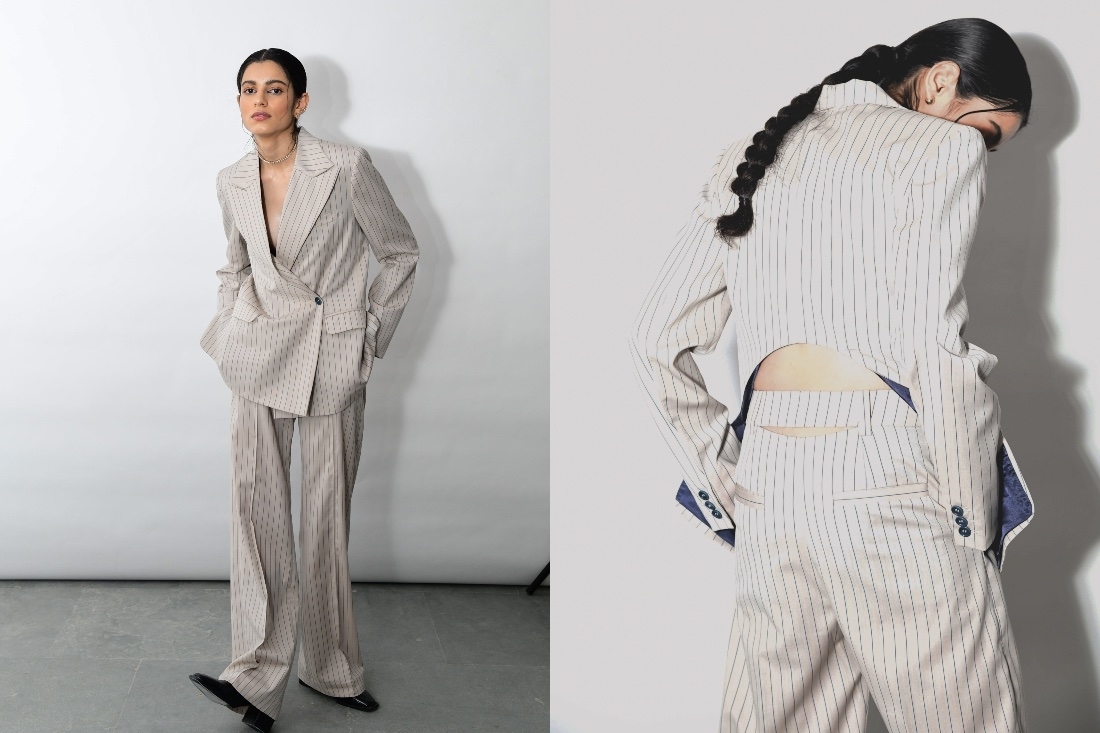 Surmai Jain did not grow up surrounded by fashion but the bug bit her when she was merely a child. A creative at heart, she managed to up-cycle a pair of jeans for herself at the young age of nine. Over the years, Surmai developed cognisance over the fact that design and streetwear was something she enjoyed and had grasp over. She went on to pursue Fashion Communication from NIFT, Mumbai and Marketing & Advertising from FIT in New York. Eventually, she quit her job as a graphic designer to launch her own label Polite Society. She further says, 'The research for the label began almost a year before the launch, it was a lot of self learning and the territory was new, but it felt really natural to me and far more fulfilling than any other work I had done before.'
Despite growing up in a liberal setup, the young creative was always aware of the looming patriarchy and how deeply embedded it is in our way of life. So Surmai conceived Polite Society as a reflection of who she is. She grew up rejecting the diktats put across by those around her and hence the core of Polite Society aims to subvert what the so-called appropriate term stands for, fostering free play between the appropriate and the inappropriate. 'We wanted to create conversations that may not essentially be polite, that's where the name came in. It implies a group of well mannered people, but what I'm trying to say is that we ought to be wealthy in terms of our ideas and knowledge,' she explains.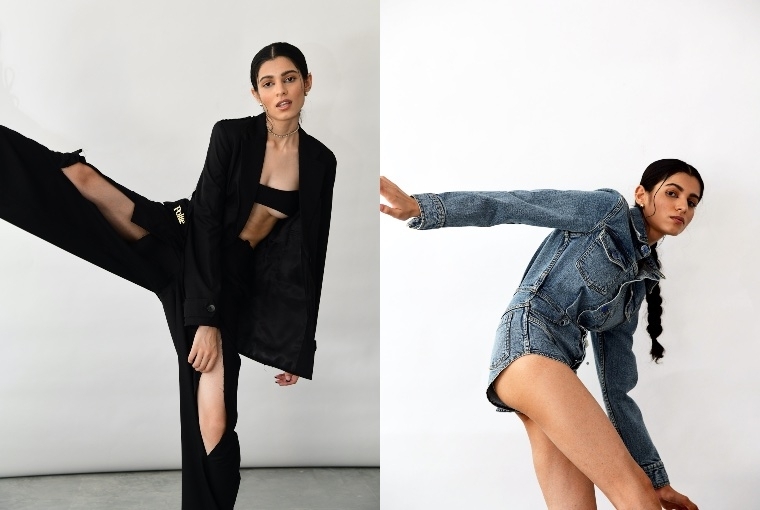 A curious melange of power dressing and streetwear, the label's visual narrative and its deconstructed silhouettes, pitches the idea of a woman ready to reclaim her agency and the neutral tones. Up until recently, Surmai was managing things all by herself with a small production unit, but now she has managed to expand her team. She shares, 'The process of creation is absolutely one of my favourite parts, when you make the first calico and see it move with the body. That helps me understand what I want from it in the end. One thing that I work with is that everything gets made in my size first, it helps me give a trial run for the garment before we convince someone else to purchase it.'
Inspired by the terms power, sex and integrity, the label's maiden collection was a mix of silhouettes emphasising the female form, replete with unanticipated peaks of skin and fabrics in order to manifest these words and all that they stand for tangibly. For the new collection, Surmai is turning inwards rather than peeking on the outside for inspiration. 'I'm going back in time and looking at my own life, I've realised the more personal the designs are, the lesser is the chance of getting lost in the sea of brands all around,' she asserts. When it comes to how things operate on her end, she's not a big fan of detailed sketches during the process of ideation. It all begins with a vague abstraction of how Surmai wants the wearer to feel in the garment and then she goes backwards channeling all her focus and energy into actually creating the design. The designer's philosophy is succinct when it comes to the clothes — in the end the garment is more about the wearer than the viewer, she says.
The current moment in fashion feels nebulous, on one hand we have an influx of young designers with prominent voices crusading for change and employing sustainable techniques and practices, and on the other there's rampant and uninformed consumption that renders any and all efforts useless. Surmai is optimistic about how things are proceeding, 'I think the fashion of now should look exactly like it does in the moment. I'm loving what we have been seeing in the recent past. I think we've come so far from seeing those same designers on the runway and buying those same pieces off from Zara racks. There's this idiosyncratic energy flowing within young designers, who are offering their hearts on their sleeves in the form of clothing.'
Talking about how things have been faring through the pandemic, Surmai tells me about how the label hasn't particularly experienced the regular world as yet, considering they launched during the outbreak. She elucidates, 'Honestly it was a very scary time. There was uncertainty, we weren't sure if people would shop at all but we had faith that things would eventually get better.' The near future holds a new collection inspired by her childhood, but beyond that, the designer is exhilarated at the prospect of being able to create.
Text Unnati Saini
Date 23-02-2021