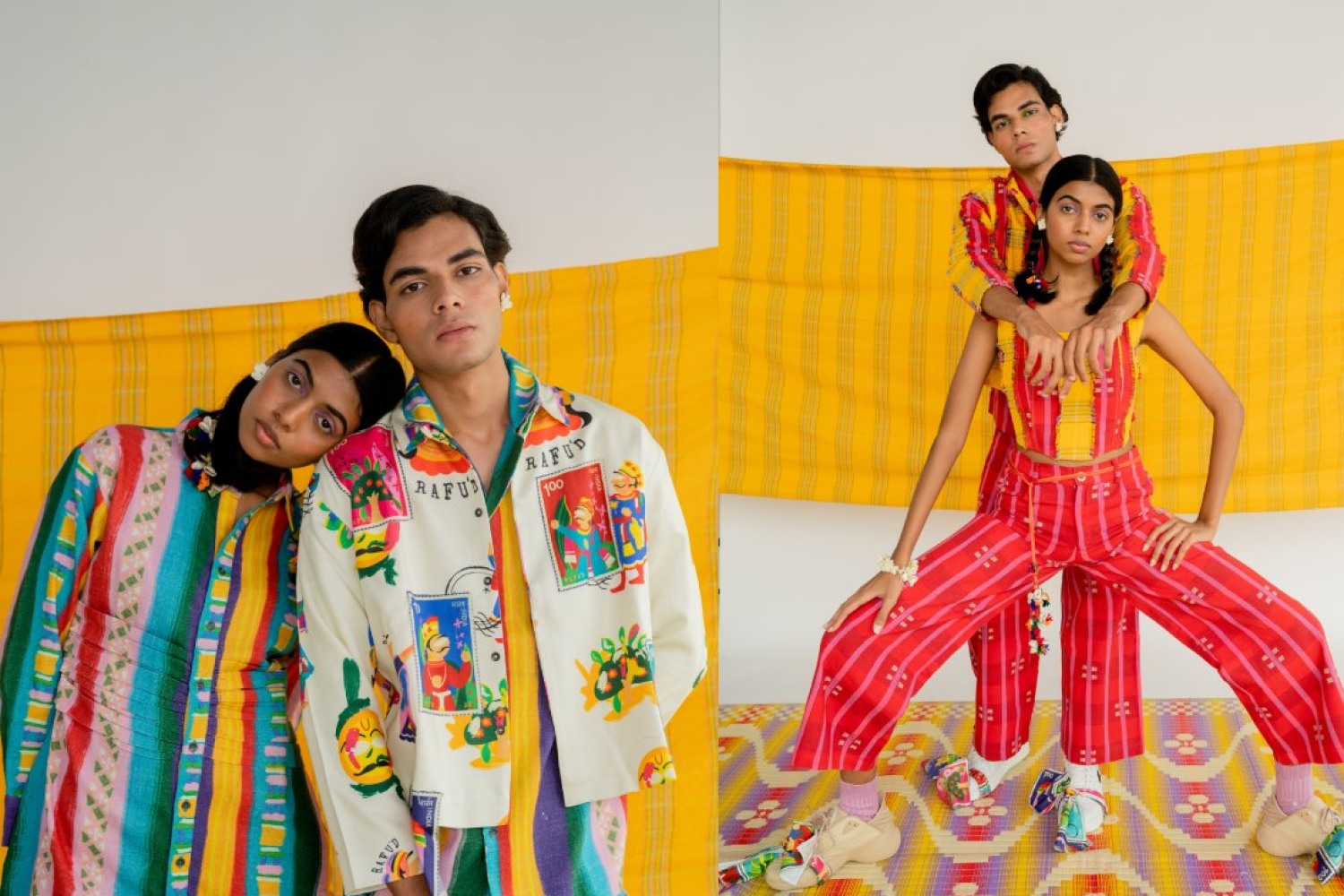 I first heard the term rafu in a casual conversation amongst my aunts and my mother at a gathering years ago as a child. It was new to me, sounded exotic to my ears and was being spoken of in relation to garments. Over the years, despite understanding what it meant, I never grew tired of hearing it. Originating from the Urdu language, while the word implies mending or repairing a garment, for Shaishavi Mehta, founder of the label RAFU'D, the word finds itself laden with multiple meanings. "The brand name is a reference to handwork, textures and patching up the gap between narrative textiles and contemporary fashion. At RAFU'D, we make pieces that narrate the story of our past and our present. The story of our culture's journey. The story of our textiles. The story of our civilisation."
While growing up in Gujarat, Shaishavi was surrounded by the striking culture, full of colours and the textiles, a lot of which formed the basis of her inspiration for multiple elements of her brand, from the packaging to the website. "My father loves to travel. We'd take at least two to three trips in a year when I was a child. My mother harbours a deep appreciation for the arts and textile. Whenever we'd visit a state, she would collect sarees featuring the traditional handiwork of that region." This is how the young designer started interacting with diverse Indian textiles and understanding them better. Her dream of starting up a label of her own was further solidified in design school. She came up with the logo and name for the label during a class assignment centred around sustainable practices. She slowly realised her passion for engaging with fashion in a manner that wasn't harmful for the planet.
She further tells me, "It was in college that I fell in love with the relationship between mythology, folklore and textiles. While Indian craftsmanship tends to focus on embroidery techniques, the history of textiles is oftentimes not emphasised upon. The story of textiles is as old as that of humanity. We have always wanted to record our heritage through textiles." Thus, RAFU'D stands to highlight narrative based textiles through their quirky and contemporary design language, while making sure that each piece carries an art form that is rich in folklore.
As someone who is extremely particular about things and has her schedule planned out in advance, Shaishavi opposes chaos and has a proper method to her madness. It usually starts with the designer focusing on a narrative textile that interests her in the moment, followed by research that includes reaching out to artisanal pockets working with it, reading up about it, and familiarising herself with it.
Next, her creativity seeps into the garments. She customises them in a manner that incorporates her personality and experiences. "I consciously stay away from graphics and motifs that are commonplace in the art form. I wish to explore different drawing techniques and create something unique. Once the mood is decided, I go on to play with colours, prints, surfaces that I wish to achieve. I work with weavers in Kutch. We are a print and surface centric brand. I also like to pay a lot of attention to how styling is done. For our first collection, Chaap Katha, there are a lot of Gujarati elements at play."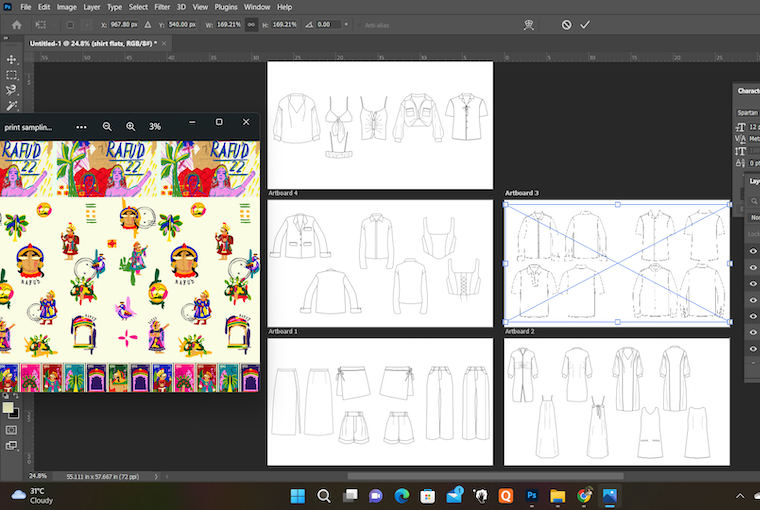 Finally, when it comes to the fashion of now, Shaishavi strongly believes there is a lot of diversity in current times. "There are so many interesting homegrown labels striving to be unique and have so many different stories to tell. The wearer has so many options to choose from and pick the one that feels most relatable." Fashion hence becomes an individualistic tool for the garment owners to feel comfortable and confident about themselves. She believes it is a means for a person coming into their own and projecting their true personality to the world while also being aware of all that goes behind the scenes in terms of production cycle, the artisanal pockets and its impact in the larger scheme of affairs.
Words Unnati Saini
Date 18-05-2023