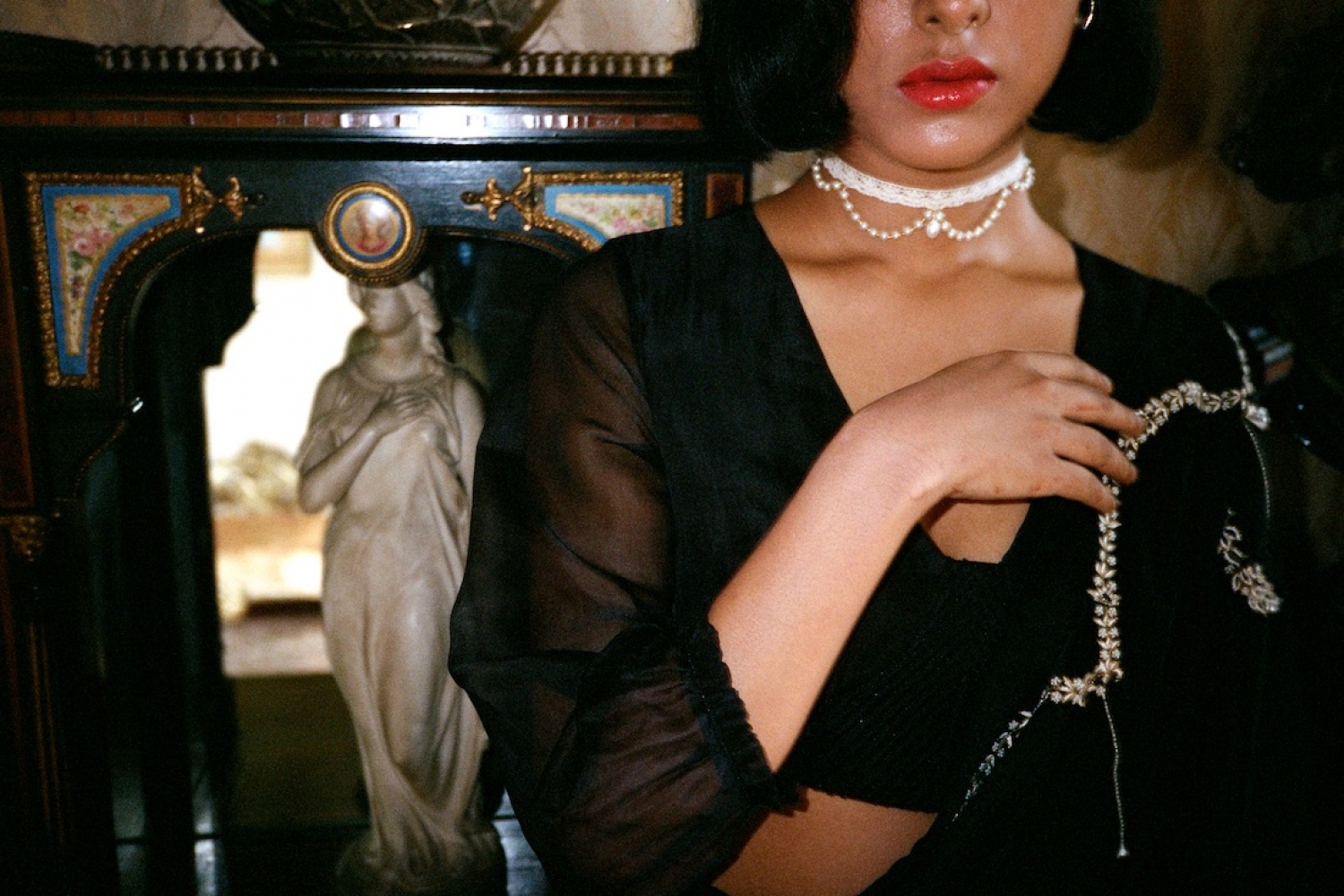 Raw Mango's latest collection, Romantics, draws from 18th century European textile history, often extravagant and a pioneer in technique. Using brocade as its medium of communication, Romantics relays pastels of the Rococo period through woven ornamentation, markedly distinct from the proceeding Mughal era. Grapes, vessels, birds and chintz-like foliage and florals are realistic, often depicting complex societal scenes and documenting new knowledge of botanicals. A sign of the day and age we're living in, clothing is seen as an escape from present day finery. Silhouettes are softer and restrained. They share the spirit of the 18th century, an era embracing comfort and ease. Designer Sanjay Garg strongly believes what was true then is true now — the Romantics resist everything, except temptation.
Below he tells me all about the collection, some of his biggest learnings over the years and what a regular day in his life looks like, amongst other things.
A Regular Day
Right now I want every day to be the longest day. I get up at seven and post my morning ritual of workout and breakfast, I immediately turn up at the office. It's continuous work at the moment. I'm always dying to be in my office space, constantly creating. So I really enjoy what I do, thankfully. It's like a footballer is getting paid to play football. This is the kind of feeling I've always had, and that's why I need my days to be very long. I used to appreciate shorter days and darkness at six o'clock, but I don't quite like it anymore. Of course the office shuts shop these days at six but I wish I could continue working late into the night. Yet, in this unprecedented time, I'm more open than ever before to meeting friends and family. The pandemic has made us realise that the little things matter.
The Highs and The Lows
I don't feel them as lows or highs. I don't look at it that way. Everything is a different experience or initiative for the next step. It's all like a chain reaction essentially.
I would rather hear an outsider's perspective. It will be interesting for a third person to define the high or low. As insiders we work hard. I'm not saying this just for the sake of it. We do give a hundred percent to anything. So I think it'll be interesting to say from the outside point of view what my highs and lows are rather than me defining them.
The Biggest Learning
First of all, we only want to produce a limited amount of clothing. I cut down many different collections. At a time like this I want to take more risks. I am consciously trying to be more honest than ever in my communication. I think people have gone through such a period that they are looking for some sort of excitement in life. On a personal level, everyone is very emotional and respects relationships more than ever. I think I am more motivated than ever to be a risk taker.
Romantics
Our focus has always been on research. Everyone has to research and then design. The late 18th and 19th century were very prominent for producing the most luxurious brocade. It was produced in France and Italy. We also produce beautiful brocades today. You know, the whole visual imagery was very different back then from what we produce right now. There were shields, scallops, baskets and some birds. Everything was very interesting and the textile used was beautiful. The palette also becomes muted. This time we did not do any colours. On a scale of one to ten, we stopped ourselves at three. So everything includes blush and pale pink, fresh mint and aasmani.
The narrative in my head was structured around Amrita Shergill. Her mother was from Yugoslavia and her father was Indian. She led quite a full life back in the 1920s and 30s, exploring everything around her. She was constantly questioning her identity but she was free as a bird. Our intent was to explore her individuality. She had a Western influence all through her life yet she was also very Indian. So how is she going to dress in life with both these influences? So for the collection we used a lot of pearls. We use a lot of apples, something we have never done in the past, the puff sleeves as well.
The Presentation
As an individual I like to photograph, so we played with that. That's what the story demanded. We showed a chapel palace and that palace belonged to a Kapurthala family. It was extremely gorgeous and had elements from all over the world. In terms of architecture, we didn't have to create or construct anything. Things fell right in place. We just found a beautiful house, and that definitely took time. But once we found it, we fell in love with it and had to shoot there.
The Fashion of Now
I think the fashion of contemporary times is very individualistic. It's very simple — you need to dress in a manner that shows you rather than you trying to be someone else or aping someone else's aesthetic. We need to have many voices. I am a big believer of it. Everyone shouldn't be forced to wear brocades or embroidery, every design should have its own place. India is made of many voices and our fashion should reflect that.
The Victorian influence is real, even in our blueprint and we can't deny that since we've used pearls too. Even the language we're communicating in right now is English. I also do believe we shouldn't be following anyone, especially the West when it comes to our fashion. No one believes in trends anymore. The palette and these are the new season colours and whatnot are all things that should die now. This just isn't the time for that. How can one sell a winter jacket in Cochin or Kerala? We need to question ourselves about all these aspects while defining fashion.
Date 26-11-2021